Week 3 waiver review: Pick up Sanchez
After two weeks, it's awfully difficult to determine the identity of your fantasy squad, let alone cast a die on the futures of each NFL team.
The schedule-makers in the NFL load up the marquee matchups in the opening weeks, thereby setting some of your stars up for near-term failure.
If anybody's looking to sell off Chris Johnson, Ray Rice or Maurice Jones-Drew at a discount, I've cleared the phone line. Seriously, I'm watching the waiver wire scroll ring up transactions at a dizzying pace. I like the idea of the churn-and-burn approach to the back-end of a roster, but I'm wondering if we're not a little trigger-happy early on this season.
I'm rolling up another "Baker's Dozen" from the wire as we look ahead to the games of Week 3. We need to be cognizant of injuries on the board, particularly the broken leg sustained by Reggie Bush on Monday night. His injury puts Christopher Ivory, who shone in the preseason before sustaining a sprained MCL, back on the radar. His availability for Week 3 is a question mark.
In the interim, I'll load a few handcuff/insurance plays into this week's waiver review. Let's get things started with a pair of young quarterbacks looking to build on big Week 2 efforts.
Mark Sanchez, QB, New York Jets (65 percent owned)
Sanchez rebounded nicely from an uneven and oftentimes confusing Week 1 effort to stun the Patriots in Week 2. He passed for 220 yards with three touchdowns. I was encouraged to see the Jets open up the passing game against the New England secondary (something we'd anticipated that the Bengals would do in Week 1). Sanchez becomes a far more intriguing option once Santonio Holmes returns from suspension. Obviously, his short-term value is tied somewhat to the potential legal/NFL league office woes of Braylon Edwards.
Josh Freeman, QB, Tampa Bay (37.5 percent owned):
Freeman has led the upstart Buccaneers to a surprising 2-0 start. He's averaged 180 passing yards in the first two games with back-to-back two-touchdown efforts. Freeman has established a nice rapport with rookie Mike Williams; Kellen Winslow remains a steady option; and the second-year quarterback has the ability to make plays with his legs (77 rushing yards). He's obviously a non-starter against Pittsburgh, but he may be worthy of a roster slot depending on the depth of your league.
Mike Tolbert, RB, San Diego (0.7 percent owned)
Tolbert emerged as a fantasy hero in Week 2 against the Jaguars. He subbed for an injured Ryan Mathews, amassing 82 rushing yards on 16 carries with two touchdowns. Mathews is expected to be ready for Week 3, but Tolbert is a valuable insurance card. He'll remain a goal-line vulture and short-yardage hero in the weeks ahead. Mathews' early fumbling issues open the door for Tolbert to work inside the red zone.
Jason Snelling, RB, Atlanta (10.3 percent owned)
Snelling was one of the top heroes of Week 2 as the Falcons stomped all over the Cardinals. He took the lead role following early injuries to Michael Turner and Jerious Norwood. Turner is expected back after being sidelined because of a groin injury (he was held out as a precautionary measure). Norwood is out for the season with a knee injury, putting Snelling in line for third-down work.
Rashad Jennings, RB, Jacksonville (2.6 percent owned)
Jennings earned a sizable workload in garbage time during the blowout loss to the Chargers. He amassed 13 touches, including four receptions for 50 yards (nine carries for 38 yards). Depending on the depth of your league, Jennings is worth a pickup as an insurance card.
Kevin Walter, WR, Houston (35.2 percent owned)
Walter was on the outs this off-season, as momentum swung toward Jacoby Jones in the second role opposite Andre Johnson. The Texans are bringing Owen Daniels back into the mix slowly, thereby affording ample opportunities for Walter. He caught 11 passes for 144 yards against the Redskins and scored for the second straight week. Walter warrants a starting slot as a WR3 against the Cowboys.
Louis Murphy, WR, Oakland (13.2 percent owned)
Fantasy owners looking to snag Murphy off of the wire are hoping that Tom Cable sees what the rest of the NFL-watching world saw on Sunday during his tape review this week. Put Bruce Gradkowski into the game and let him open up the offense. Murphy caught six balls for 91 yards and a touchdown in the 16-14 win over St. Louis.
In two weeks of action, Murphy amassed 10 receptions for 118 yards. It will be interesting to watch this unit develop in the weeks ahead, as Michael Bush and Chaz Schilens return from injury.
Demaryius Thomas, WR, Denver (5.2 percent owned)
Thomas made his 2010 debut at home in Week 2 against the Seahawks and quickly became a fan favorite. Thomas recorded eight receptions for 97 yards, including a 21-yard touchdown catch in the third quarter of the blowout win.
Mario Manningham, WR, New York Giants (61.2 percent owned)
Manningham was on my list of "ninja" (formerly sleeper) candidates for 2010 following his 57-reception effort in 2009. He's produced a nice start to the season, having caught eight passes for 160 yards and a touchdown (54 yards from Eli Manning in Week 2). Manningham has worked his way into a three-way split of targets from Manning early, and I suspect that he'll remain active going forward.
Mark Clayton, WR, St. Louis (13.5 percent owned)
Clayton has emerged as Sam Bradford's top option in St. Louis despite having spent only two weeks in the system. Clayton caught two passes in Sunday's narrow loss to Oakland, both of which were touchdown strikes (24 yards). He was targeted only five times in the game, a far cry from his 16 targets in Week 1, but he made the most of his opportunities. Clayton makes an intriguing WR3 option this week against Washington.
Austin Collie, WR, Indianapolis (56 percent owned)
Collie has emerged as the No. 2 receiver for Peyton Manning alongside Reggie Wayne. He's seemingly surpassed Pierre Garcon (drops in Week 1) in the pecking order, and has scored in back-to-back weeks. Collie caught only four passes in the Week 2 blowout victory over the Giants, but he got in the mix in the red zone (25 receiving yards).
Tony Moeaki, TE, Kansas City (1.3 percent owned)
The Chiefs' passing game hasn't taken the leap forward that was expected under Charlie Weis. However, the rookie tight end out of Iowa has emerged as Matt Cassel's top option. Moeaki was targeted 10 times in Week 2 against Cleveland, finishing the game with five receptions for 58 yards. He'd scored in the Week 1 over San Diego (three receptions for 21 yards).
Dustin Keller, TE, New York Jets (64.6 percent owned)
Keller ranked among the villains of Week 1 after coming up short on a pass route in the final moments of the 10-9 loss against Baltimore. He and Sanchez, who started this week's roll call, teamed up seven times for 115 yards and a touchdown in the Week 2 win over New England. The Jets did well to open up the passing game against the Patriots. I anticipate that Keller remains active in Week 3 against Miami.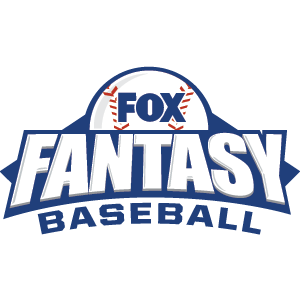 FOX Fantasy Baseball
Join or Create a Free League
Play Now!