Week 2 Waiver review: Claim Taylor, Heap
Some fantasy owners are gripping after tepid Week 1 performances by their teams.
Players selected in the first round of fantasy drafts underwhelmed almost across the board, thereby forcing some nervous owners to second-guess their selections already.
Chris Johnson and Aaron Rodgers delivered. Adrian Peterson and Maurice Jones-Drew draw shoulder shrugs for their Week 1 efforts.
Everybody else left you wanting.
• Ray Rice was contained by the Jets, even after Kris Jenkins was felled by what has been revealed to be a season-ending injury.
• Michael Turner and Frank Gore were weak against the Steelers and Seahawks, respectively.
• Andre Johnson disappeared.
• Drew Brees started with a bang and then watched Pierre Thomas dominate.
• Steven Jackson did a nice job, but he hardly obliterated the Cardinals.
• Randy Moss spoke to the media. That was the highlight of the weekend following a five-catch, 59-yard effort.
• DeAngelo Williams ran for 62 yards against the Giants.
Take a deep breath and move forward. It was only Week 1.
Green Bay running back Ryan Grant sometimes cracked the back-end of the first round. He actually started the game well with eight carries for 45 yards in that hard-fought battle against the Eagles in Week 1 before leaving with leg injuries.
Grant's substitute, Brandon Jackson, leads this week's opening run of my quick scan of the waiver wire (for those seeking to shuffle the deck).
Brandon Jackson, RB, Green Bay (3.8 percent owned)
Jackson is hands-down the No. 1 waiver wire option going into Week 2. He already had that spot when Grant was ruled out for the season.
Jackson amassed 63 rushing yards on 18 carries in that rough-and-tumble game against the Eagles while adding two catches for 12 yards. Go put your claim for Jackson into the queue. I'll wait.
Fred Taylor, RB, New England (11.6 percent owned)
Taylor posted a strong effort as the lead back against the Bengals in Week 1. He carried the ball 14 times for 71 yards in the crowded backfield, and will likely retain the role for Week 2 against the Jets, even if Laurence Maroney is activated. News came down Tuesday morning that Jets lineman Kris Jenkins tore his left ACL against the Ravens, thereby giving opposing running games a glimmer of hope.
Todd Heap, TE, Baltimore (52.1 percent owned)
The Ravens and Jets slugged it out to a 10-9 finish in the rain. As such, the downfield passing game was somewhat muted. Heap took on a huge role for Joe Flacco, piling up six catches for 72 yards. With Anquan Boldin, Derrick Mason and Donte' Stallworth working the outside, Heap is going to find space to operate over the middle. The Ravens square off against their AFC North rivals in the next three games, thereby putting Heap on the radar for a big run.
Peyton Hillis, RB, Cleveland (2 percent owned)
Hillis' two fumbles on Sunday might limit his upside, but he did have an equitable split of the workload with Jerome Harrison in Week 1. He carried the ball nine times for 41 yards while adding four receptions for 24 yards. Obviously, Harrison owners are well aware that Hillis also vultured the lone rushing touchdown of the game. He's certainly worthy of an addition.
Michael Vick, QB, Philadelphia (5.6 percent owned)
Vick showed fans and fantasy owners glimpses of his vintage self in a vintage uniform. He danced and juked and put the Packers on their heels. Vick completed two-thirds of his pass attempts for 175 yards, including a touchdown strike to Jeremy Maclin, and scrambled for 103 yards. Kevin Kolb's status for Week 2 is up in the air. His absence would put Vick into a potentially huge spot against the Lions (Week 3 brings Jacksonville).
David Garrard, QB, Jacksonville (64.2 percent owned)
Garrard posted one of the best quarterback performances of Week 1. He completed 16-of-21 attempts for 170 yards and three touchdowns. Garrard has developed a great rapport with second-year receiver Mike Thomas (listed below) and effectively spread the ball around against the Broncos. He did so without the involvement of Mike Sims-Walker (two looks and zero receptions), so this start is encouraging.
Matt Hasselbeck, QB, Seattle (46.6 percent owned)
The Seahawks stomped all over the 49ers in the season opener, taking Pete Carroll's "Win Forever!" motto to heart. Hasselbeck completed 18-of-23 attempts for 170 yards with two touchdowns and one interception against the vaunted San Francisco defense. He's in a nice spot for Week 2 against the Denver secondary.
Mark Clayton, WR, St. Louis (1.7 percent owned)
Clayton hasn't been in St. Louis long, but he clearly caught the eye of rookie quarterback Sam Bradford (worth stashing). Clayton was targeted 16 times against the Cardinals in the 17-13 defeat. He caught 10 passes for 119 yards. The upcoming schedule looks fairly advantageous, making Clayton worthy of a look-see.
Legedu Naanee, WR, SD (9.5 percent owned)
Naanee broke free in the Kansas City secondary to cap the scoring in Sunday's loss to the Chiefs. He connected with Philip Rivers on a 59-yard scoring strike and finished the game with 110 yards on five receptions. Malcom Floyd was targeted multiple times in the last-ditch possession, but Naanee certainly has Rivers' eye. The San Diego offense had its issues in Week 1. The schedule offers ample opportunities in upcoming week (Jacksonville is next).
Austin Collie, WR, Indianapolis (36.6 percent owned)
Collie was a beast in the Colts' failed comeback effort against the Texans last week. He's clearly supplanted Anthony Gonzalez in the receiving rotation (much has been written about Gonzalez's dissatisfaction with his role). The second-year receiver caught 10 passes for 131 yards, including a 73-yard touchdown strike from Peyton Manning.
Mike Thomas, WR, Jacksonville (7.3 percent owned)
Thomas emerged as the top receiving option for David Garrard in Sunday's season-opening win against the Broncos. Champ Bailey battled Mike Sims-Walker, thereby allowing Thomas to work in space. He finished with six catches for 89 yards. I shan't predict big things on tap against the Chargers in Week 2, but he'll definitely see enough targets to warrant fantasy roster consideration.
Mario Manningham, WR, New York Giants (60.8 percent owned)
The Giants are working to get their running game back in order with Ahmad Bradshaw and Brandon Jacobs (and there were a few near-misses for big plays). Make no mistake about it, Eli Manning will still pile up yardage and touchdown strikes over the course of the season (three to Hakeem Nicks in Week 1). One player off the radar is downfield threat, Mario Manningham. Manningham caught four passes for 85 yards in the win over Carolina. I expect to see Manningham take on a sizable role in the battle of the Mannings in Week 2.
Marcedes Lewis, TE, Jacksonville (8.5 percent owned)
Lewis caught only two passes in Sunday's matchup with the Broncos, but both went for touchdowns. I've been waiting for Lewis to become more active in the red zone for several seasons. Perhaps he and Garrard are finally on the same page.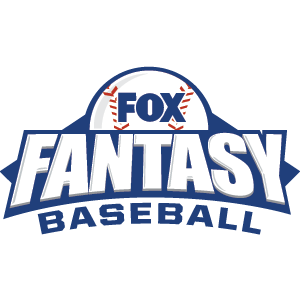 FOX Fantasy Baseball
Join or Create a Free League
Play Now!