Week 1 Waiver review: Pick up Campbell, Roethlisberger
Fantasy owners who participated in early drafts anxiously waited out the end of the NFL preseason.
They laid out their offerings on the table to the football gods, hoping to get through the preseason without one of the myriad injury reports affecting their squads. Few owners that draft early exited the preseason unscathed, be it a hamstring, knee or other ailment impacting the players on their roster. More than a few owners sweated out the weekend as NFL teams rolled out their final cuts.
The notes started flying fast and furiously through the Twitter-verse, and the rumor mill starting churning. Between injuries and role changes, fantasy owners are tweaking the ends of their benches to find serviceable reserve and spot play options.
Let's take a first look at the replacement and emerging options on the waiver wire.
I begin with a trio of players in Oakland.
Oakland quarterback Jason Campbell isn't a world-beating option, but he's efficient. Campbell completed 64.5 percent of his attempts during the 2009 season for the Redskins and did throw 20 touchdown passes. He's a solid back-end QB2 and plug-in option for fantasy owners with tight end Zach Miller and potential sleeper receiver Louis Murphy at his disposal. Campbell is owned in 65 percent of FOXSports.com leagues.
Tailback Michael Bush underwent thumb surgery after taken a helmet to the hand against the 49ers. Bush returned to practice during the Labor Day weekend and may be available for the season opener against Tennessee. Bush, who averaged 4.8 yards per carry last season, will be in a workload split with Darren McFadden this fall, yet is owned in only 38 percent of FOXSports.com leagues. Bush will be one of the main beneficiaries from the improved efficiency at quarterback.
I mentioned Louis Murphy in the Campbell blurb above. Murphy caught 34 passes for 521 yards with four touchdowns last season as a rookie. He's in the starting lineup opposite Darrius Heyward-Bey while Chaz Schilens recovers from arthroscopic knee surgery. Murphy is owned in 15.6 percent of FOXSports.com Fantasy Football leagues.
I shan't run into an extended retelling of Ben Roethlisberger's history with the Steelers or his off-field issues. Obviously, Roethlisberger will miss four games to open the season before returning in Week 6 against the Browns. Coach Mike Tomlin is talking up the possibility of Dennis Dixon retaining the starting job should he play well in the team's first four games. Perhaps that logic is impacting the decision-making process of fantasy owners? Despite putting up sizable fantasy numbers in two of the past three years, Roethlisberger remains available in nearly one-quarter of FOXSports.com leagues. Go claim him for your bench. He'll either make his way into your lineup or present you with a huge bargaining chip for trade talks down the line.
Denver quarterback Kyle Orton lost top receiver Brandon Marshall this off-season, thereby blowing a huge hole in the receiving corps. That loss, combined with the arrivals of Brady Quinn and Tim Tebow, have keep fantasy owners from diving onboard this 3,800-yard passer. Orton represents a strong back-end QB2 in what could be a pass-happy Denver attack given the questions in the running game and defense. He's developed a tremendous rapport with Jabar Gaffney, and I'm optimistic that rookies Eric Decker and Demaryius Thomas as well as potential rebound receiver Eddie Royal step forward to make Orton a serviceable fantasy option. He's available in 40 percent of FOXSports.com leagues.
St. Louis tabbed rookie quarterback Sam Bradford as the team's starter for the opener following a torrid two-game run at the end of the preseason. The receiving corps is still suspect, although Laurent Robinson (6.7 percent owned) has potential to emerge as a consistent downfield target. Bradford represents a late-QB2 option, particular as a replacement for Matt Leinart. He's available in 83.4 percent of FOXSports.com leagues.
Speaking of Leinart, Derek Anderson takes over the reins following his release. It's been seemingly forever since Anderson lit up the scoreboard with Braylon Edwards, but he'll get a crack at recreating the magic with Larry Fitzgerald. He completed only 44 percent of his pass attempts in his final run in Cleveland, and how long a leash he's given by Ken Whisenhunt remains a question. Still, he's worthy of a roster spot in deeper leagues given his weapons. Anderson is available in 94.5 percent of FOXSports.com leagues.
Philadelphia added Mike Bell, formerly of the Saints this off-season, to complement new starting tailback LeSean McCoy. Bell amassed 654 yards and five touchdowns as a member of a three-back attack in New Orleans last season. He figures to vulture carries away from McCoy this season, particularly in and around the goal line. Bell is available in 52.6 percent of FOXSports.com leagues.
Tampa Bay jettisoned tailback Derrick Ward following a difficult 2009 season (he later signed with Houston), thrusting Kareem Huggins into a backup role behind Carnell "Cadillac" Williams. Huggins carried the ball six times for 37 yards in the preseason finale. Williams' injury history makes Huggins a worthwhile handcuff pickup, regardless of your opinion of the Tampa Bay offense. He's available in 98 percent of FOXSports.com leagues.
Fantasy owners are enamored with the prospects of the Cincinnati offense. Cedric Benson posted a huge 2009 season while shouldering a heavy load. Bernard Scott rushed for 119 yards in his start against the Raiders last season and could excel in this offense should an injury befall Benson. The trend across the fantasy football landscape has been toward using smaller benches, so it may be difficult to roster a pure handcuff option. Scott is available in nearly 95 percent of FOXSports.com leagues.
I continue to bang the drum for fourth-year receiver Jacoby Jones, whose stock is rising in the Houston offense. The longtime star returned and deep threat (16.2 yards per catch with six touchdowns last season) is pushing for the No. 2 slot opposite Andre Johnson this fall. The Houston offense has the potential to rank among the team's most prolific units, with the explosive Jones playing a much bigger role. Jones is available in 30 percent of FOXSports.com leagues.
The Lions built an intriguing offense around quarterback Matthew Stafford this off-season. One of the big moves was to bring aboard former Seattle and Minnesota receiver Nate Burleson to run opposite Calvin Johnson. Burleson is coming off of a 63-reception, 812-yard season with the injury-ravaged Seahawks in 2009. He'll definitely have opportunities against the No. 2 CBs in the NFC North. Burleson is available in nearly one-third of FOXSports.com leagues.
Although he's been elevated to a starting role, Bernard Berrian of the Vikings remains available in nearly one-half of FOXSports.com leagues. Berrian quietly caught 55 passes for 618 yards for Minnesota last season. Nobody expects Brett Favre to match his 2009 brilliance, but I don't suspect that he implodes, either. The Vikings will still score their points.
Greg Camarillo was added as a possession option by the Vikings via a trade with the Dolphins. Camarillo isn't a beast, by any means, but he's a potential PPR option. We'll sit back and watch how he's used this week against the Saints. Put him on the radar for future consideration. Camarillo is owned in 4.5 percent of FOXSports.com leagues.
The Seahawks made one of the biggest splashes of cut-down day by releasing top option T.J. Houshmandzadeh. That leaves Deion Branch as the only veteran option in a youthful receiving corps. He'll start opposite Pete Carroll reclamation project and former first-round selection of the Lions, Mike Williams. Both receivers are virtually un-owned in FOXSports.com leagues (Branch at 1 percent and Williams at 2 percent).
The Dallas shuffled their receiving corps at the end of the week by sending Patrick Crayton to the Chargers. San Diego is still addressing the Vincent Jackson holdout, and sought to build depth behind Malcom Floyd and Legedy Naanee. Crayton posted his best season in 2007 for Dallas (697 yards and seven touchdowns), but inconsistent route-running and dropped passes made him an afterthought for Tony Romo. Given the proficiency of the San Diego offense, he's worthy of a look-see in deeper leagues. Crayton is available in 93.5 percent of FOXSports.com leagues.
Finally, I'll toss up a pair of rookie tight ends. I've been banging the proverbial drums for Jermaine Gresham of the Bengals and preseason superhero Rob Gronkowski since the NFL Draft. Gresham is a mighty intriguing piece of the Cincinnati puzzle, as Chad Ochocinco and Terrell Owens clear the middle for this behemoth. Gronkowski works well down the seams, but clears out space in the red zone (four preseason touchdowns). They're owned in 14 percent and 3 percent of FOXSports.com leagues, respectively.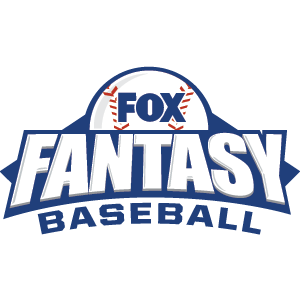 FOX Fantasy Baseball
Join or Create a Free League
Play Now!