Top fantasy prospects: Defensive back
With less than a week until the first name in this year's NFL Draft is announced, there's plenty of intrigue at the top of the board. Carolina is on the clock, but there's no consensus No. 1 option.
Does Ron Rivera take a chance on Cam Newton?
Does he draft an impact player for his defense? If so, does Von Miller get the call, or does Rivera find himself a shutdown cornerback to combat the rising quarterback stars in the division?
I don't suspect that there's a curveball to be thrown here where another team trades up for the pick, but we have certainly seen stranger things in the past.
For the moment, I'll assume that Carolina retains the selection. And, I'll venture that Carolina adds a piece on the edge to support all-world linebacker Jon Beason.
1. Patrick Peterson, LSU
Peterson is a shutdown corner with the physicality to out-muscle receivers, jam receivers at the line and has the foot speed to close throwing lanes in a hurry. Peterson stands 6-foot-1 and was clocked at 4.35 seconds in the 40-yard dash.
He earned virtually every honor available to a cornerback in 2010, including the Thorpe Award as the nation's top defensive back. Interestingly, seemingly every profile of Peterson's career includes nods to his individual efforts against Alabama's Julio Jones and Georgia's A.J. Green. In addition to his brilliance on cornerback island, Peterson also averaged 114 all-purpose yards per game with breakaway skill in the return game. His speed and field vision make him an immediate impact player.
2. Prince Amukamara, Nebraska
Amulamara won the Big 12 Defensive Player of the Year award in 2010. His stats don't leap off the page, but you're not going to pile up breakups and interceptions when the ball is consistently thrown away from you. Amukamara has the size to put a body on receivers at the line and the speed to close out plays in coverage. He anticipates plays well and excels in run support.
He was a durable performer at Nebraska, participating in 41 games during his final three seasons.
3. Jimmy Smith, Colorado
Smith just might be the most intriguing player on the draft board who isn't named "Newton." His measurables pop off the page. He stands a shade over 6-foot-2 and 210-215 pounds with fantastic closing speed to chase down plays from the backside and power to jam receivers at the line. Smith essentially took away one-half of the field during his Colorado tenure, as plays were generally run away from him.
His field presence and NFL-readiness are no-brainers as you look at pure skill. Smith's record off the field is where the red flags lay. Smith failed drugs tests during his time at Colorado and has addressed those issues in his on-camera pieces. If those issues are in his past and his raw skills are refined, there's Pro Bowl potential here.
4. Aaron Williams, Texas
Williams has tremendous physical skills and may play either cornerback or safety at the next level. He was originally projected to be a safety coming out of high school. As such, Williams continues to grow at the cornerback position and still needs some refinement in his technique. He possesses great close-out instincts (12 passes broken up in 2010), the strength to jam receivers at the line and makes big plays on special teams (five blocked punts).
5. Rahim Moore, UCLA
Moore was a three-year starter for the Bruins and two-time All-Pac 10 selection. He possesses a knack for finding the ball and has the close-out speed to disrupt the downfield passing game.
Moore is aggressive to the ball and, despite playing a physical game in the defensive backfield, he never missed a game at UCLA. He's always in position to make a play, and his experience in the pass-happy Pac 10 will get his name called on day one.
6. Brandon Harris, Miami
Harris excels in man-coverage and carries the coveted "cover corner" tag. Though some might argue that he's undersized (5-foot-10), Harris more than makes up for the measurables with physical play and a nose for the ball. He broke up 25 passes in his final two years at Miami and was a two-semifinalist for the Jim Thorpe Award.
Forget about his size. Harris finds the ball and willingly engages ball carriers and receivers.
7. Ras-I Dowling, Virginia
Dowling performed well in his first three seasons with the Cavaliers before missing an extended period of time because of myriad injuries, including a broken ankle. He reads formations well and has the size to knock receivers off their routes at the line of scrimmage. Dowling also has the closeout speed to finish off ball carriers and chase down plays from the backside.
8. Robert Sands, West Virginia
Sands' measurable leap off the page. He stands 6-foot-4 with the physicality to support against the run, and his aggressiveness makes receivers think twice about coming over the middle. Sands runs a sub-4.6-second 40-yard dash and has tremendous close-out instincts.
9. Brandon Burton, Utah
Burton rates highly as a pure cover corner. He plays physically at the line of scrimmage and takes away timing routes. Burton possesses the foot speed to run with most receivers (he runs a 4.5-second 40-yard dash) and locates the ball well in space (18 pass breakups in the past two seasons).
10. Curtis Brown, Texas Brown plays physically at the line of scrimmage and is willing to get into the mix on the run. He appeared in 52 games for the Longhorns, certainly a rare feat in the Big 12. He also excelled as a both a cover corner and as a return man. Brown has excellent closeout speed and the athleticism to recover and battle for the ball.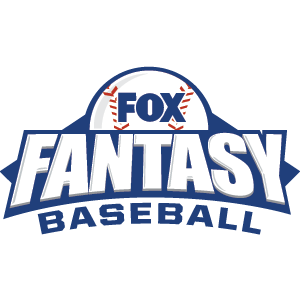 FOX Fantasy Baseball
Join or Create a Free League
Play Now!