Fantasy football: Top 10 waiver wire Week 13 pickups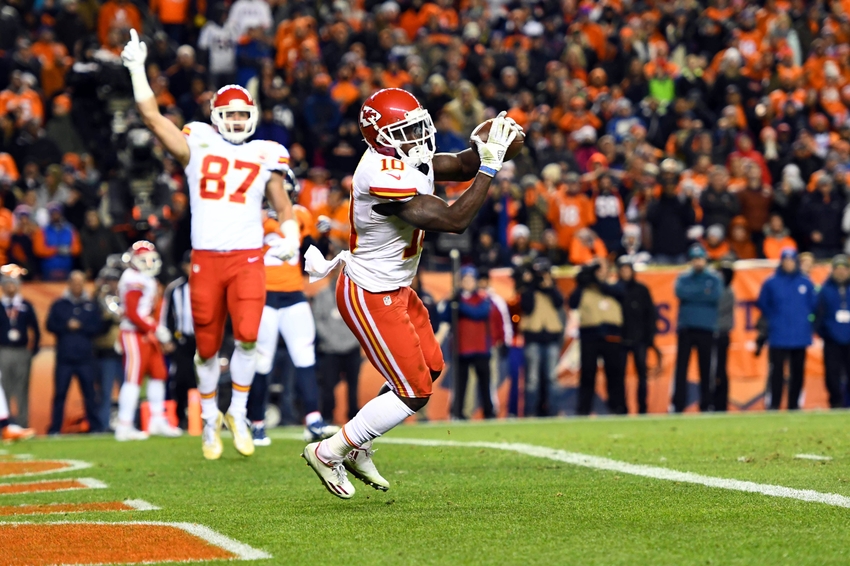 Get your fantasy football team ready for the stretch run with some help from these top 10 waiver wire Week 13 pickups.
Hopefully, your fantasy football team has a lot to be thankful for after a Thanksgiving weekend stuffed with great NFL action. If you still need some help, though, to get into shape for the holiday stretch leading up to and all through the fantasy football playoffs, check out these top ten pickups from the waiver wire week 13.
The last bye weeks of the season are this week as the Titans and Browns get the week off. The other 30 teams will all be in action starting with a Thursday Night Football matchup between the Cowboys and the Vikings in Minnesota. Both of those teams are trying to battle for playoff position, and your fantasy football team probably is as well. If you ned to get some help for the stretch run, check out the top 10 pickups from the waiver wire week 13 on the following slides.
To help you in your search on the waiver wire, you can check out my waiver wire post each Tuesday morning here on FanSided.com. Each week, I focus on the top ten options who are available in more than half of ESPN leagues. As always, this season has been full of players who have stepped up off the waiver wire and contributed to the success of their team. The last few weeks players like Robert Kelley, Thomas Rawls, Sammy Watkins, Colin Kaepernick, and DeVante Parker have emerged from my pickups list as almost must-play options moving forward. Heading into Week 13, there are still good options available in many leagues.
There is never a reason to leave your team abandoned or start a player you don't want to when there are so many solid options to consider. If there is someone available in your league who you think makes a better option than the listed top ten, you can ask my opinion on Twitter since the players listed don't include anyone available in less than 50% of ESPN standard leagues.
Each week, I make sure to include players at each of the main fantasy football positions: quarterback, running back, wide receiver, tight end, and team defense. The players are listed in the general order that I would try to add them, but be sure to take into account your league's specific roster requirements and your individual team's strength and weaknesses. I've included each player's ownership percentage as of Tuesday morning at the top of their page. If you're in deeper leagues or are looking for more options, check out the final slide of this post where I've listed some extra other options from the waiver wire week 12.
If you have any specific questions about your team or other players who may be available, you are welcome to drop them in the comments section at the bottom of the page or give me a shout out on Twitter. You can keep up with all our coverage by following  @FansidedFantasy on Twitter and by dropping a bookmark on our fantasy football hub.
After a quick review of those ground rules, lets' get rolling with my top pickups from the waiver wire Week 13 starting with a QB streamer that has been excellent the last few weeks.
Colin Kaepernick-QB-San Francisco 49ers (22.7%)
Over the last few weeks, Kaepernick has been my wavier wire QB of choice, and he has stepped up with solid numbers earning him a spot in my top options from waiver wire week 13 as well. In each of his last four games, Kaep has at least 19 fantasy points in ESPN's standard scoring. This week, though, he took it to the next level with 32 fantasy points which tied him for the highest fantasy point total of the week.
The game was on the road in Miami, but he still threw for 296 yards and three touchdowns. He did throw an interception, but he more than made up for it by rushing for 113 yards on ten carries. He came up just two yards short of the game-tying touchdown in the closing seconds, but his fantasy owners still had to be thrilled with his overall performance.
If you need a QB fill-in for the coming weeks, Kaepernick is by far the best widely available option especially when you consider the schedule he has remaining. In week 13, Kaepernick faces the Bears in Chicago before games against the Jets, Falcons, and Rams to close out the fantasy season in most formats. He isn't quite a locked-in QB1 still, but he can be used as an emergency starter or a solid QB2 for the rest of the season
Marquess Wilson-WR-Chicago Bears (0.2%)
Wilson returned from the PUP list before Week 11, but he had a monster game against the Titans in Week 12 making him the WR with the highest ceiling who is widely available on the waiver wire week 13. Wilson missed most of the season with a foot injury, but he could be back just in time to make a difference for your fantasy team.
He definitely made that kind of impact in Week 12 hauling in eight of his 11 targets from Matt Barkley. Barkley threw it his way more than any other receiver, and he finished with 125 yards and a touchdown. He could have had an even bigger game if not for two costly drops that could have been touchdowns.
Wilson will be the team's top receiver for the next couple of weeks while Alshon Jeffery is out due to suspension. With Jeffery on the verge of free agency, the Bears may decide to ride things out with Wilson who will be a part of their plans going forward. He and Cam Meredith will get most of the work for at least the next two weeks, but this week he established himself as the streaming option to target from the wavier wire week 13. This week, he'll go up against the extremely beatable 49ers defense.
Wendell Smallwood-RB-Philadelphia Eagles (43.2%)
Coming into Monday Night Football, Smallwood was lined up to take over as the Eagles early-down back and work in tandem with Darren Sproles. Smallwood was in last week's top 10 pickups, and he's back again as one of the best RB options from the waiver wire week 13.
In week 12 agains the Packers, Smallwood only finished with 47 total yards. 37 came on his team-high nine rushes while he added the other ten on his only target of the night. The Eagles played most of the game from behind which resulted in more time for Sproles in passing situations. Smallwood was able to average over four yards per carry, though, so there's still upside to like with Smallwood if he keeps getting 10+ touches per game.
Smallwood could get more playing time going forward since Eagles coach Doug Peterson called Ryan Mathews injury "pretty significant" and said it "could linger." While there is no set timetable for Mathews return, Smallwood should get a few more games to step up. In week 13, he'll face the Bengals on the road before coming home for a division game against Washington. Looking further ahead, he has a tough matchup Week 15 against the Ravens, but until then he'll be a startable option in almost every format.
Tyler Boyd-WR-Cincinnati Bengals (34.7%)
The most added RB last week was Wendell Smallwood, and the most added WR was fellow-rookie Tyler Boyd of the Bengals. Like Smallwood, Boyd is still available in many leagues, though, and should keep getting plenty of attention from the waiver wire week 13.
He got nine targets on Sunday against the Ravens and hauled in five catches for 62 yards. With A.J. Green out, Boyd was second on the team in targets behind only Tyler Eifert. The rookie out of Pitt scored his first NFL touchdown in Week 11, and will keep getting plenty of passes thrown his yaw the next few weeks in good matchups against the Eagles, Browns, and Steelers.
Boyd's value will definitely take a hit when A.J. Green returns, but with the Bengals sinking quickly out of the playoff race there isn't much reason to rush him back. Coach Marvin Lewis didn't totally close the door, but it looks like a long shot that he'll be back Week 13.
Tyreek Hill-WR-Kansas City Chiefs (26.5%)
The Chiefs didn't have Jeremy Maclin, so once again they turned to multi-threat Tyreek Hill. The speedy playmaker delivered, and as a result he's one of the top names to know on the waiver wire week 13.
Hill caught nine of the ten short passes that Alex Smith threw his way. He took one for a three-yard touchdown at the end of the fourth quarter which was his third touchdown of the game. One of his touchdowns was an 86-yard kickoff return after a safety and the other came on a three-yard rush attempt.
While hill may lose some work to Maclin when the Chiefs' top WR returns, but he has clearly carved out a niche as a playmaker especially in the red zone. Coach Andy Reid has a history of making players like Hill into versatile fantasy-relevant threats, and Hill can be used as a flex play immediately especially in PPR leagues.
Taylor Gabriel-WR-Atlanta Falcons (3.5%)
Much like Tyreek Hill, Taylor Gabriel can take any touch to the house. He showcased his game-breaking speed this week and has enough upside to be worth an add from the waiver wire week 13 in deep leagues.
Gabriel hauled in four passes for 75 yards and two touchdowns while adding a 27-yard as well. He has a total of four touchdowns in his last four games and over 50 yards reaching in each of those games as well. He doesn't get a ton of touches, so that makes him risky, but there's no denying his big-play potential.
The Falcons trolled the Browns on Twitter over Gabriel, and his fantasy owners can follow suit if he keeps making huge game-breaking plays like he did on Sunday. He's definitely a weapon for Atlanta to continue to incorporate as they make their playoff push. In the coming week's Gabriel will be a boom-or-bust play against the Chiefs, Rams, 49ers, and Panthers.
Cameron Brate-TE-Tampa Bay Buccaneers (43.5%)
Over the last few weeks both Jameis Winston and I have developed a habit of going to Brate on a regular basis. Winston's attention to Brate makes him the tight end to look to add from the waiver wire week 13.
The last two weeks have actually trended a bit down for the 6'5′ target out of Harvard. He hauled in four of his five targets in Tampa's big win against the Seahawks totaling 49 yards. It was an improvement on his 18 yards last week against the Chiefs, but I think better things are ahed for Brate who will try to get back into the end zone like he did five times earlier this season.
The Bucs have games in the coming weeks against the Chargers, two against the Saints, and the Panthers who have all been very beatable by opposing TE. Brate is going to be a borderline TE1 the rest of the way, and he's the best available option in most leagues by a wide margin.
Dion Lewis-RB-New England Patriots (47.8%)
The Patriots got Dion Lewis back from IR two weeks ago, and he's starting to get more work despite still sharing time in the crowded backfield. He has enough upside to be an nice add from the waiver wire this week.
Lewis got ten touches this week against the Jets running for 24 yards on his six carries and added 34 more yards on four receptions. He hasn't gotten into the end zone yet this year, but that could change in the coming weeks as he works back into his spot in the rotation.
Lewis doesn't have a super-high ceiling since he's sharing time with LeGarrette Blount and James White, but he is stepping back into his role as a receiver out of the backfield. He's a high-risk play at your flex spot but he should get enough touches to give you solid yardage totals even in tough matchups against the Rams, Ravens, and Broncos the next three weeks.
Kenneth Dixon-RB-Baltimore Ravens (25.1%)
Since the very beginning of preseason, the Ravens have been trying to get fourth-round pick Kenneth Dixon involved in their offense. At the end of preseason, they cut Justin Forsett only to bring him back and cut him again while Dixon was forced to miss the first four weeks of the season with an injury.
Since his return, Dixon as slowly been getting more and more work. He had his heaviest workload and biggest share of the snaps this week as he seems to have passed the struggling Terrence West as the top RB in Baltimore backfield.
He had a season-high 13 carries on Sunday against Cincinnati but only managed 49 yards (3.8 YPC) while adding 31 yards on four catches. He is still looking for his first NFL touchdown, but it looks like he's ready to step into the role of primary running back.
Dixon and the Ravens have important games coming up as they battle for a playoff spot. This week, they host the Dolphins before traveling to New England for the Monday Night Football matchup in Week 14. They finish the season with the Eagles, Steelers, and Bengals after that giving Dixon no great matchups, but not really any horrible ones either. Since he's taking over the role as most-used RB, he should be owned in all formats, but his upside is somewhat limited since the Baltimore offense has struggled for much of the season.
San Diego Chargers D/ST (35.1%)
For the second week in a row, the Chargers are my streaming defense to target. They're the best of a pretty thin group of options on the wavier wire week 13, and it definitely doesn't help that the Browns are on a bye and the Jaguars are playing the universally-owned Broncos.
The Chargers had a solid week in Week 12 after I had them in my picks last week. They intercepted the mess that is Brock Osweiler three times and forced a fumble as well. They only managed one sack in addition to their four forced turnovers, but they held the Texans to just 13 points and picked up a big road win.
This week, their matchup isn't quite as good as they welcome in the Bucs who are suddenly surging. However, we've seen that Jameis Winston can be turnover prone when under pressure and the Chargers can definitely bring the pressure when they're at their best. Joey Bosa had 2.5 tackles for loss and 0.5 sacks as he continues to disrupt opposing backfields. He'll be after Winston this week as they Chargers look to level their record at 6-6.
In four of their last six games the Chargers defense has posted double-digit fantasy points in ESPN standard scoring, so go ahead and make them your streaming D if you need one off the waiver wire Week 13.
Other Waiver Wire Week 12 targets
These options are also available in over 50% of ESPN and make good pickups as well. They're listed in the general order that I would target them if the top 10 aren't available in your league.
QB: Matt Barkley-Chicago Bears, Alex Smith-Kansas City Chiefs, Ryan Tannehill-Miami Dolphins, Sam Bradford-Minnesota Vikings
RB: Matt Asiata-RB-Minnesota Vikings , Bilal Powell-New York Jets, Rex Burkhead-Cincinnati Bengals, Derrick Henry-Tennessee Titans (BYE this week), Chris Thompson-Washington
WR: Dontrelle Inman-San Diego Chargers, Malcolm Mitchell-New England Patriots, Brandon LaFall-Cincinnati Bengals, Anquan Boldin-Detroit Lions, Adam Thielen-WR-Minnesota Vikings, Adam Humphries-Tampa Bay Buccaneers,  Tajae Sharpe-Tennessee Titans (BYE), Eli Rodgers-Pittsburgh Steelers
TE: Vernon Davis-Washington, C.J. Fiedorowicz-Houston Texans, LaDarius Green-Pittsburgh Steelers, Vance McDonald-San Francisco 49ers
D/ST: Texans D/ST, Packers D/ST
This article originally appeared on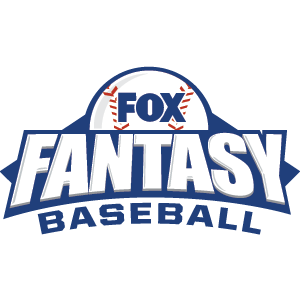 FOX Fantasy Baseball
Join or Create a Free League
Play Now!