Top 10 sleepers: Backup RBs Stewart, Jackson to contribute
Injuries to Matthew Stafford and Kevin Kolb have left uncertainty at quarterback for a few owners.
Ryan Grant's season-ending injury has forced his fantasy owners to replace him with another running back starter.
Some owners are scrambling to start other wideouts and tight ends on their roster after disappointing Week 1 production.
Fortunately, last week's sleepers of Jay Cutler, Jabar Gaffney, Deion Branch, Santana Moss and Ahamd Bradshaw helped some fantasy teams score better with their Week 1 starters and clinch a victory.
Start these emerging players or overlooked veterans with favorable matchups. They can solve lineup decisions at quarterback, running back, wide receiver, tight end or the flex positions.
10. Visanthe Shiancoe, TE, Minnesota vs. Miami
He emerged as Brett Favre's most prolific target in the opener, catching four passes for 76 yards and a score. Minnesota's top wide receivers are injured, so look for Shiancoe to be one of Favre's top receivers against Miami.
9. Michael Vick, QB, Philadelphia at Detroit
Detroit's defense continued its recent seasons of struggles against quarterbacks in the opener. Jay Cutler threw for 272 yards and two scores and added 22 rushing yards. Michael Vick had a superb opener, throwing for 175 yards and one score and running for 103 yards. Kevin Kolb is likely to miss Week 2, so look for his backup Vick to post his second straight outstanding fantasy game.
8. Matt Ryan, QB, Atlanta vs. Arizona
The Cardinals ranked in the bottom 10 against the pass last season, and their defense became weaker with the losses of Antrel Rolle in the secondary and pass-rusher Karlos Dansby. Arizona also permitted a rookie quarterback to throw for 253 yards and one score in his first start.
Ryan will have a chance to throw for multiple scores against a questionable Arizona pass defense. It struggled at the end of last season during the playoffs against quality foes. It permitted Aaron Rodgers to throw for 423 yards and four scores, and allowed Drew Brees to pass for 247 yards and three touchdowns in the second playoff game.
7. Darren McFadden, RB, Oakland vs. St. Louis
The Rams rated as the league's fourth-worst overall defense and allowed the most rushing scores (24) last season. It also struggled in the opener against Arizona's running backs, allowing Tim Hightower to total 94 yards and one touchdown.
McFadden also has solid all-around skills and had one of the top Week 1 fantasy performances. He totaled 150 yards and a score at Tennessee in the opener by running for 95 yards and gaining 55 yards and a score from six receptions.
6. Jeremy Maclin, WR, Philadelphia at Detroit
Maclin goes from facing last year's No. 5 pass defense of Green Bay to 2009's worst pass defense of Detroit. He'll be aiming to score for his second straight game against Detroit's pass defense that allowed the most touchdowns (35) last season.
5. Jonathan Stewart, RB, Carolina vs. Tampa Bay
Stewart posted two of his best games against the Bucs last season. He ran for 110 yards and one score in Week 6, and rushed for 120 yards and one touchdown in Week 13. The Bucs upgraded its run defense, but they still remain inexperienced and susceptible to the running game after allowing Jerome Harrison to average 5.8 yards per carry in the opener.
4. Jamaal Charles, RB, Kansas City at Cleveland
Charles needed only one big scoring play of 56 yards to post a solid fantasy day of 100 total yards and a touchdown against the Chargers. Cleveland's defense is worse than San Diego's after ranking as the NFL's second worst overall and fifth-worst against the run last season. So Charles has a chance to record his second straight 100-yard game to start the 2010 season.
3. Brandon Jackson, RB, Green Bay vs. Buffalo
The Bills ranked as the NFL's third-worst rushing defense and allowed the third-most rushing scores (19) last season. It permitted both Ronnie Brown and Ricky Williams to combine for 127 rushing yards. Look for Jackson to receive the majority of carries as Green Bay's featured back.
2. LeSean McCoy, RB, Philadelphia at Detroit
McCoy is Philadelphia's featured running back, and he'll have an excellent fantasy day against Detroit's poor defense that ranked as the NFL's worst last season. Matt Forte showed why when he totaled 201 yards and two scores vs. the Lions in the opener. Of note, McCoy totaled 82 yards and one touchdown against last year's No. 2 Green Bay defense.
1. Ahmad Bradshaw, RB, New York Giants at Indianapolis
The Colts have struggled against the run during recent seasons, and their woes continued in the opener when Arian Foster ran for 231 yards and three touchdowns. Bradshaw is the Giants' featured all-around runner, and he ran for 74 yards and a score in the opener. He also added 21 yards from two receptions.
He's a great start to replace running backs with tougher matchups like Fred Taylor at the Jets, C.J. Spiller at Green Bay, Cadillac Williams at Carolina and Justin Forsett at Denver.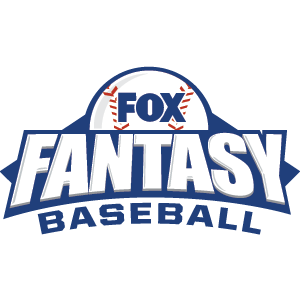 FOX Fantasy Baseball
Join or Create a Free League
Play Now!