Top 10 sleepers: QBs Kolb, Cutler are promising
Many owners will have their lineups already set and are hoping their draft picks will bring them a Week 1 victory.
However, some may be facing lineup decisions at quarterback. For instance, Joe Flacco meets the Jets' No. 1 pass defense from last year on the road.
Others may be facing questions at running back, dealing with the season-ending injuries to Ben Tate and Montario Hardesty, or grappling with starting Chris Wells or Michael Bush (both listed as questionable).
A few squads may have many choices to start at wide receiver.
Start these emerging players or overlooked veterans with favorable matchups. They can solve lineup decisions at the fantasy positions of quarterback, running back, wide receiver or flex.
10. Jay Cutler, QB, Chicago vs. Detroit
Detroit ranked as the NFL's worst for allowing the most passing yards (266) and passing touchdowns (35) last season. Cutler had great success against the Lions during last year's finale, passing for 276 yards and four touchdowns.
9. Jabar Gaffney, WR, Denver at Jacksonville
Playing without an inactive Brandon Marshall in the season finale, Gaffney showed he could produce a big fantasy game as Denver's top receiver. He finished with 14 passes for 213 yards against Kansas City. He also had seven catches for 69 yards and two scores at Philadelphia in Week 16.
He's currently Denver's best candidate to start the season as the No. 1 wideout with his combination of skills, talent, experience and recent production. Gaffney is aiming to have success against Jacksonville's shaky pass defense. It struggled last season, allowing the NFL's sixth-most passing yards (236) and permitting the fourth-most passing scores (28).
8. Cadillac Williams, RB, Tampa Bay vs. Cleveland
Cleveland had a poor run defense last season, ranking as the NFL's fifth-worst by allowing 145 yards per game. Williams is a notorious fast starter, especially producing great games during the openers. Because of Tampa Bay's inexperienced passing game, expect the Buccaneers to run frequently.
Williams started his career superbly during his 2005 rookie season, setting an NFL record for most rushing yards for a player during his first three career games (148 yards and one score in Week 1, 128 yards and one score in Week 2 and 158 yards on 37 carries in Week 3). He also became the first rookie to record three straight 100-yard rushing days.
7. Lee Evans, WR, Buffalo vs. Miami
He's produced his best career games against Miami, and the secondary remains inexperienced. Additionally, Evans will be helped by new coach Chan Gailey's system that is less conservative than his predecessor.
Prior to Dick Jauron's hiring for the 2006 season, Evans caught five passes for 117 yards and three scores in Week 13 of 2005, and had four catches for 110 yards and two scores in Week 13 of 2004.
His other games of note included: seven receptions for 116 yards against Miami in Week 8 of 2008; 79 yards and two scores in Week 14 of 2007; and 67 yards and a score in Week 15 of 2006.
6. Malcom Floyd, WR, San Diego at Kansas City
Floyd is expected to become San Diego's No. 1 wide receiver as the result of Vincent Jackson's contract dispute. He'll aim to produce the stats that Jackson generated. He had great success against Kansas City's third-worst overall defense last season. He had 142 yards and one touchdown from five catches at Kansas City in Week 7.
Floyd also scored his only touchdown of the season in the first meeting and recorded his season's second-best receiving yards (85) in Week 12's meeting. San Diego scored a combined 80 points against Kansas City last year.
5. Deion Branch, WR, Seattle vs. San Francisco
When healthy, he's had solid results against San Francisco. He's only played in four of eight meetings, and has caught two of his three 100-yard receiving games for Seattle against the 49ers. He scored only one of his two touchdowns in Week 13's meeting last year. Branch also caught seven passes for 113 yards and one score against the 49ers in Week 11 of 2006, and had seven receptions for 130 yards in Week 4 of 2007.
This season, he has a strong chance to be Seattle's No. 1 wideout, similar to his role that he had with New England earlier in his career. He offers the best combination of skills, talent, past production and experience of Seattle's wide receivers.
4. Kevin Kolb, QB, Philadelphia vs. Green Bay
Green Bay is missing two starters of their secondary (Al Harris and Atari Bigby), leaving Kolb with better opportunities to produce big passing plays. The Packers struggled last season against the pass, allowing the NFL's third-most touchdowns (29). He had great success during his first two NFL starts last season. He threw for 391 yards and two touchdowns against New Orleans in Week 2, and passed for 327 yards and two scores against Kansas City in Week 3.
3. Jerome Harrison, RB, Cleveland at Tampa Bay
Tampa Bay had the NFL's worst rushing defense last season, permitting 158 yards per game. Harrison finished strongly as one of the top running backs during the fantasy playoffs. He ran for 286 yards and three touchdowns at Kansas City in Week 15; rushed for 148 yards and one score against Oakland in Week 16; and totaled 138 yards and one score against Jacksonville in Week 17.
After several injury-plagued years, Williams also ran for 97 yards and one score against Dallas in last year's opener.
2. Santana Moss, WR, Washington vs. Dallas
He's recorded some of his best career games against Dallas by connecting deep often. Helping his cause, Donovan McNabb is an upgrade at quarterback and is expected to help Moss convert more big plays downfield.
Indicating his potential for a great game to start the season, Moss had 159 yards and two touchdowns from five receptions in Week 2 of 2005. During 2007, he caught nine passes for 121 yards and one score in Week 11, and had eight receptions for 115 yards and one touchdown in Week 17. He also had eight receptions for 145 yards in Week 4 of 2008, and caught eight passes for 92 yards in Week 16 last season.
1. Ahmad Bradshaw, RB, New York Giants vs. Carolina
He's earned first-string status for the Giants and will have many chances to post solid stats against an unproven defensive line. Carolina ranked in the bottom half of rushing defenses last year and is rebuilding its defense.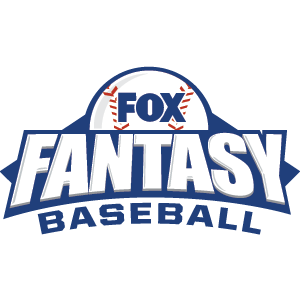 FOX Fantasy Baseball
Join or Create a Free League
Play Now!