Fantasy Football Team Preview: Philadelphia Eagles
Team Outlook
In Chip we trust! The Eagles'€™ new offense produced some fantasy stars last season, and might do more of the same in 2014.
Bye week: 7
Quarterback – Nick Foles
Finished 11th among quarterbacks in FOXSports.com fantasy scoring, but played approximately 11 games; over a full season, Foles' fantasy numbers would have ranked second behind Peyton Manning's … Foles posted a ridiculous 27:2 touchdown-to-interception ratio, and added three rushing TDs … Amazingly, Foles racked up the fantasy points while averaging just 28 pass attempts per start … That last number is what should make you hesitate about drafting Foles as a top-five QB – the offense helps to make him look great, but can he repeat such gaudy numbers with such limited volume?
Running Back – LeSean McCoy
Ranked second among running backs (behind Jamaal Charles) in FOXSports.com fantasy scoring … Led backs with 1,607 rushing yards, was seventh with 539 receiving yards, and tied for 13th with 52 receptions … McCoy will be 26 in July, and there's no reason why he can't have another big season -€" even with Darren Sproles on his team … Looks like the consensus No. 2 overall fantasy pick.
Running Back – Darren Sproles
Ranked 35th among running backs in FOXSports.com fantasy scoring … Ran just 53 times during his final season with the Saints, but caught 71 passes (fourth among RBs) for 604 yards (third) … Obviously, Sproles is a much better play in a PPR league – where he could be an RB2 – than in a standard format … Look for Sproles to move around a lot, with Kelly trying to exploit mismatches.
Running Back – Chris Polk
Handcuff only, though let's see how he recovers from offseason shoulder surgery.
Wide Receiver – Jeremy Maclin
Didn'€™t play in 2013 due to a torn ACL … If healthy, could surpass his 2012 production (69-857-7) … We should know more when training camp starts, but Maclin looks like a WR3.
Wide Receiver – Riley Cooper
Ranked 22nd among wideouts in FOXSports.com fantasy scoring … Caught 47 passes for 835 yards and eight touchdowns … Cooper was much more productive once Foles started playing, but his not-so-great reception total led to some inconsistency … Analyst consensus rankings have him in WR4 range.
Tight End – Zach Ertz
Ranked 20th among tight ends in FOXSports.com fantasy scoring … Caught 36 passes for 469 yards and four touchdowns … Ertz is expected to take over as the Eagles' top receiving tight end, but with Brent Celek still on the roster, Foles will likely continue to spread the ball around … Being drafted as a low-end TE1.
Rookie – Jordan Matthews (WR)
Drafted by the Eagles in the second round out of Vanderbilt … Caught 112 passes for 1,477 yards and seven touchdowns in 2013 … Looks to be the Eagles' starting slot receiver, and is bigger than the usual suspects in that role (6'3", 212 pounds) … Could find a spot on your fantasy bench, but again, there's only one ball here and a lot of mouths to feed … Interesting sleeper.
Placekicker – Alex Henery
Ranked 18th among kickers in FOXSports.com fantasy scoring … Was tied for 21st with 28 field-goal attempts, converting 23, and kicked 45 PATs … In an offense that could be even more potent this season, Henery is a worthwhile option as your fantasy PK.
Team Defense (DST) – This unit ranked 15th in FOXSports.com fantasy scoring … Their best category was a T-8 in interceptions … Began to allow fewer points -€" and score more fantasy points – as the 2013 season progressed … Probably not a top-12 option this season, but can be viewed as a sleeper.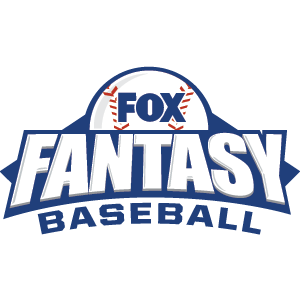 FOX Fantasy Baseball
Join or Create a Free League
Play Now!