Fantasy Football Team Preview: New York Giants
Team Outlook
2013 was a disaster for this team in both real and fantasy terms … New offensive coordinator Ben McAdoo and some new arrivals hope to change Big Blue'€™s fortunes with a West Coast offense.
Bye week: 8
Quarterback – Eli Manning
Ranked 21st among quarterbacks in FOXSports.com fantasy scoring … Was 14th with 3,818 passing yards and 21st with 18 touchdown passes, but added an inexcusable 27 interceptions … Manning's receiving corps lost Hakeem Nicks to free agency … Hard to see drafting Manning as a top-15 (or even top-20) fantasy QB … System change for the 33-year-old Manning will be interesting to watch.
Running Back – Rashad Jennings
As a Raider, ranked 21st among running backs in FOXSports.com fantasy scoring … Receiving and blocking skills will help keep Jennings on the field … Looks like an interesting, low-end RB2.
Running Back – David Wilson
Retired in early August. Cross him off your draftboard.
Wide Receiver – Victor Cruz
Ranked a disappointing 29th in FOXSports.com fantasy scoring … Caught 73 passes for 998 yards and four touchdowns in 14 games, all three-year lows … Many think Cruz will thrive in McAdoo's West Coast offense, and he can be viewed as a high-upside WR2.
Wide Receiver – Rueben Randle
Ranked 48th among wide receivers in FOXSports.com fantasy scoring … Caught 41 passes for 611 yards and six touchdowns … Will Randle be a third-year breakout WR, or fade into the background due to OBJ's arrival? … Probably not worth finding out with anything more than a WR4 pick.
Tight End – Um …
Larry Donnell is atop the depth chart here, with Adrien Robinson, Daniel Fells and some others in the mix. Robinson probably has the most potential, but don't plan to draft any of these guys unless you're digging very deep at TE2.
Rookie – Odell Beckham Jr. (WR)
Drafted in the first round out of LSU … Caught 59 passes for 1,152 yards and eight touchdowns in 2013 … Praised for his route running and hands, but not his speed or size (5'11", 198 pounds) … Figures to be productive but unspectacular in Year 1, and not a weekly fantasy starter.
Rookie – Andre Williams (RB)
Drafted in the fourth round out of Boston College, where he ran for 2,177 yards and 18 touchdowns last season … The 230-pound Williams is a powerful runner, but his receiving skills are non-existent … Could be a goal-line vulture and very interesting sidekick to Jennings, perhaps getting 8-10 carries per game … Has the talent to overtake Jennings, but maybe not the versatility.
Placekicker – Josh Brown
Ranked 26th among kickers in FOXSports.com fantasy scoring … Converted 23 of 26 field goals, and all 31 of his extra points … Since we're not sure how much this offense will improve, it'€™s hard to consider drafting Brown.
Team Defense (DST) – Ranked 25th among defenses in FOXSports.com fantasy scoring … Unit was T-5 with 12 fumble recoveries, but did nothing else well, and allowed a mediocre 383 points … The Giants overhauled the defense with a barrage of free-agent signings (Dominique Rodgers-Cromartie, Walter Thurmond, Jameel McClain, etc.), but at this point it's difficult to project them as an above-average fantasy option.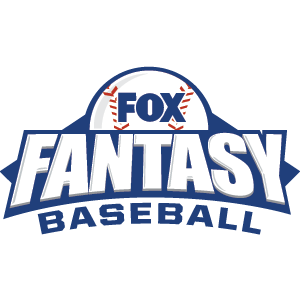 FOX Fantasy Baseball
Join or Create a Free League
Play Now!