Fantasy Football Team Preview: Green Bay Packers
Team Outlook
The Pack's offense suffered last season from injuries to Aaron Rodgers and Randall Cobb, but gained a new fantasy star in Eddie Lacy. Big season ahead here for just about everyone.
Bye week: 9
Quarterback – Aaron Rodgers
Missed almost eight games with a shoulder injury, but his performance in the other eight would have resulted in more than 4,500 yards and 30-plus TDs over a full season … Rodgers is still terrific, and worthy of ranking just behind Peyton Manning on your QB list.
Running Back – Eddie Lacy
Ranked sixth among running backs in FOXSports.com fantasy scoring … Led rookies with 1,435 yards from scrimmage and 11 rushing touchdowns … Appears to slot fifth at the RB position on fantasy draftboards, and he should post similar (if not better) numbers in 2014.
Running Back – James Starks
Handcuff, and that'€™s all.
Wide Receiver – Jordy Nelson
Ranked 11th among wide receivers in FOXSports.com fantasy scoring … Was T-13 in receptions (85), 10th in receiving yards (1,314) and scored eight times … Ranked T-22 with 126 targets … Rodgers spreads the ball around, but he loves Nelson, who was MUCH better with Rodgers under center.
Wide Receiver – Randall Cobb
Cobb appeared to be on track for a 100-catch season before breaking his leg in Week 6 … Will be drafted as a top-10 wideout, and figures to be worth it, as the 100 catches could come this time around … As good as Cobb should be in standard formats, he'll be better in PPR leagues … Also, remember that he lined up in the backfield on occasion before getting hurt. They like finding ways to get Cobb the ball.
Wide Receiver – Jarrett Boykin
Being a third banana on this club isn't bad, right? … Stepped into a major role after Cobb's injury, and posted a couple of 100-yard game en route to a 49-catch, 681-yard season … Was the beneficiary of many positive comments from head coach Mike McCarthy during the offseason, and could be a solid fantasy WR4.
Tight End – Brandon Bostick
Bostick is in a mix with Andrew Quarless and rookie Richard Rodgers, but he's been working with the first team more than the others so far … Bostick is an interesting deeeeeep sleeper, but so is Rodgers, and it's hard to say which one will step up. Let's lean Bostick for now.
Rookie – Davante Adams (WR)
Drafted in the second round out of Fresno State, where he caught a whopping 131 passes for 1,718 yards and 24 touchdowns in 2013 … Has good hands along with decent size, and you have to wonder if he'll get on the field enough to impact Boykin's production.
Placekicker – Mason Crosby
Ranked eighth among kickers in FOXSports.com fantasy scoring … Was T-4 in field goal attempts (37), T-5 in field goals made (33) and T-11 in extra points (42) … Always seems to project as a top-10 kicker, and that's a fair rank this season.
Team Defense (DST) – Ranked 22nd among D/STs in FOXSports.com fantasy scoring … Were an impressive T-8 in sacks with 44, but tied for 26th with just 11 interceptions … They're hoping for improvements thanks to some free-agent signings (Julius Peppers) and draft picks (Ha Ha Clinton-Dix), but maybe we should believe it when we see it.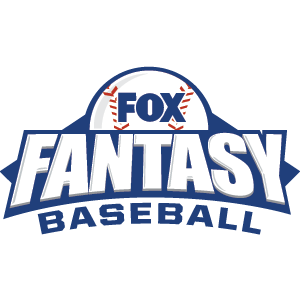 FOX Fantasy Baseball
Join or Create a Free League
Play Now!