Week 6 stars: Ward, Bowe rebound
Welcome back.
Ben Roethlisberger shook off an early interception that squashed a scoring opportunity to finish the game with 257 yards and three touchdowns. Owners who stashed Roethlisberger for his Week 6 return received a huge point total and may now be able to dangle him as a trade target.
Mike Wallace was the recipient of Roethlisberger's first touchdown strike and finished the game with three catches for 90 yards. He's averaging a respectable 60.2 yards per game through five contests, and we can reasonably anticipate that his workload rises in subsequent weeks.
Hines Ward didn't post a huge game, but he did return to the end zone for the second time this year (80th in his career). He caught five passes for 54 yards, his best effort since Week 1.
Fantasy owners were also expecting a huge game out of tight end Heath Miller upon Roethlisberger's return to the field. He didn't rack up a high reception count, but finished the game with 50 receiving yards on two receptions. Miller's touchdown reception was his first of the year.
I would be remiss if I failed to note that Pittsburgh tailback Rashard Mendenhall scored the first rushing touchdown of the year against the Browns. Mendenhall racked up 99 total yards, including 84 yards on the ground. He's averaging a shade under 100 rushing yards this season through five games (99 yards per game) with five touchdowns.
Houston running back Arian Foster rebounded from a subpar Week 5 performance with two touchdown runs in the dramatic comeback win over Kansas City. Foster finished the game with 97 total yards (71 rushing) on 24 touches, including a season-high six receptions. He's averaging a robust 105.6 rushing yards per game ahead of Houston's Week 7 bye.
He started slowly, but Matt Schaub turned up the heat in dramatic fashion to provide his second 300-yard game of the season (305) and third multi-touchdown performance. Schaub completed an 11-yard touchdown strike to Andre Johnson with 28 seconds left to lift the Texans to a win and satiate anxious fantasy owners.
Johnson earned his second 100-yard game of the season (138) in the win. He's topped 90 receiving yards in three of his five games played while averaging 6.4 receptions per game.
Matt Cassel finally established a connection with top target Dwayne Bowe, who took aim at his critics with a "Stickum" end zone celebration. Cassel connected with Bowe on two of his three touchdown passes (linebacker and red zone beast Mike Vrabel caught the other) while completing 20-of-29 attempts for 201 yards. Cassel will be a hot free agent pick up this week, as he and the Chiefs will face Jacksonville and Buffalo in the next two weeks.
Bowe finished the game with six receptions for 108 yards to nearly double his output from the first four weeks (nine catches for 152 yards and one touchdown).
The Chiefs' early lead over the Texans allowed the offense to lean heavily on their powerhouse tailbacks. Thomas Jones led the team with 19 carries for 100 yards and a touchdown. He was a difficult play in Week 6 after owners watched Jamaal Charles assume the backfield lead in Week 5.
As for Charles, he turned in his third performance with at least 90 rushing yards this season (93 yards on 16 carries). He also added four receptions for 24 yards. Despite receiving a smaller workload than backfield mate Thomas Jones each week, Charles is still averaging 83.6 rushing yards per game.
Peyton Manning guided the Colts to a hard-fought three-point win on Sunday night to keep pace with the Texans in the AFC South. Manning completed 25-of-38 attempts for 307 yards (his fourth 300-yard game) and two touchdowns. He lost a fumble, his third turnover of the season.
Patient Pierre Garcon owners finally had a breakthrough performance on Sunday, as the third-year receiver hauled in a 57-yard touchdown strike from Manning. He finished the game with four catches and 103 receiving yards.
After taking a one-week break from the end zone, fellow Colts receiver Austin Collie returned to the painted grass. He caught seven passes in the narrow win for 57 yards. Collie has caught at least four passes in every game this season. Joseph Addai rushed for 128 yards on 17 carries before leaving Sunday's game with a shoulder injury. He scored a touchdown and lost a fumble. Addai did not catch a pass in the game, his first shutout in that column this season. He ripped off a 46-yard run on Sunday. Addai's longest run of the season was a 17-yard sprint in Week 1.
Ryan Torain made owners happy on Sunday night as well. The waiver-wire pickup rushed for 100 yards and scored twice. He added one catch for nine yards.
The Falcons couldn't keep pace with Kevin Kolb on Sunday (more on him in a minute), but Matt Ryan generated a strong game for fantasy owners with 250 passing yards and two touchdowns. He did throw one interception and lost a fumble. Still, fantasy owners have to be encouraged. Ryan has thrown nine touchdown passes in five games since getting shut out by the Steelers in the season opener.
Michael Jenkins returned to the field and immediately reestablished his place as a valuable complement to Roddy White. Jenkins caught five passes for 99 yards, including a 42-yard reception. As Jenkins did record three straight 50-reception seasons coming into 2010, he's worthy of a look-see on the wire in deeper leagues.
Tight end Tony Gonzalez was efficient as a red zone beast for Ryan. He caught only three passes for 18 yards in the loss to Philadelphia, but he made them count by catching his second and third touchdowns of the season.
Kolb tore up the heretofore strong Atlanta defense (second in total defense entering Sunday's games). Kolb completed 20-of-29 attempts for 326 yards with three touchdowns and one interception. He's thrown five touchdowns against three turnovers while averaging 260 passing yards in the past three weeks. Kolb did well to get DeSean Jackson involved early. Jackson scored on an early 31-yard run before hooking up with Kolb on a 34-yard touchdown reception. He then left the game following a vicious collision with Dunta Robinson. Jackson is expected to miss the Week 7 tilt with Tennessee.
Jeremy Maclin was the hero of the day for Philadelphia. He caught seven passes for 159 yards and two touchdowns, including an 83-yard touchdown sprint. Maclin has caught six touchdown passes this season and has topped 80 receiving yards in three of his past four games.
Colt McCoy was solid in his first NFL action against the Steelers. He connected with tight end Benjamin Watson for a touchdown hookup, Watson's second of the season. He caught six passes for 88 yards. Watson has caught three or more passes in every game this season.
Mike Williams of the Seahawks had a throwback performance against the Bears (a throwback to his USC days). Williams caught 10 of 15 targets for 123 yards to nearly double his season-to-date totals. He'd caught 11 passes for 138 yards in the Seahawks' first four games.
Deon Butler replaced Deion Branch in the lineup and caught a 22-yard touchdown pass from Matt Hasselbeck. Butler finished with four catches for 47 yards.
Johnny Knox was the one of few bright spots for the Bears in Sunday's loss. Knox caught five passes for 120 yards to establish new season-high marks in both categories. He'd been limited to one reception in each of the Bears' previous two games.
I begrudgingly give Matt Forte a nod here because of his early six-yard touchdown run against Seattle. He ran for a pathetic total of 11 yards on eight carries, adding three receptions for 40 yards. Aaron Rodgers was a question mark heading into the weekend after sustaining a concussion in Week 5. Rodgers passed for 313 yards with a touchdown and an interception while absorbing five sacks. He saved his fantasy day with a rushing touchdown (14 rushing yards).
Greg Jennings caught an early 86-yard touchdown pass from Rodgers and broke through his string of three straight two-reception games with six catches. Jennings finished with 133 receiving yards. He'd entered the game with 183 receiving yards in five games, so fantasy owners can at least breathe a temporary sigh of relief.
Chad Henne passed for 231 yards with two touchdowns and an interception in the overtime win at Green Bay. It was his third consecutive multi-touchdown performance. Most importantly, the Miami offensive line did not allow a sack against the banged-up Green Bay defense. Will he be buying Isotoner gloves for his line following this performance?
Brandon Marshall recorded his second 10-catch, 100-yard game in three weeks against Green Bay. He's scored only once this season, but he's averaging 7.4 receptions and 93.4 receiving yards per game.
Waiver-wire hero and PPR machine Davone Bess got the job done again on Sunday. Bess scored for the second straight game, amassing five receptions for 37 yards. He's caught at least five passes in four of the Dolphins' first five games.
Eli Manning failed to top 200 passing yards against the Lions, but he did produce his second straight multi-touchdown effort. He also avoided turning the ball over for the first time this season.
Mario Manningham was the team's leading receiver with four catches, 51 receiving yards and a touchdown. He's full recovered from his concussion and gets back in the mix for a WR3 slot.
Brandon Jacobs scored a pair of touchdown in Week 6 against Detroit. Jacobs rushed for 35 yards on nine carries and extended his scoring streak to three games (four total).
Ahmad Bradshaw ran for 133 yards on 19 carries for the victorious Giants. He's topped 100 rushing yards in two of the past three weeks, and now ranks second in the NFL in rushing yardage pending the results of the Monday night game between Jacksonville and Tennessee.
Detroit receiver Nate Burleson scored for the second straight week since returning to the field. Burleson has amassed 10 receptions and 106 receiving yards in the past two games.
Drew Brees provided owners with a huge day in the Sunday rout over Tampa Bay. Brees passed for 263 yards with three touchdowns and one interception. He's thrown multiple touchdown passes in four of the Saints' first six games.
Robert Meachem scored for the second straight week. He caught four passes for 71 yards, including his 42-yard touchdown grab. Meachem has also recorded four receptions in back-to-back weeks.
Lance Moore caught only two passes Sunday, but he made them count. Moore was on the receiving end of Drew Brees' first touchdown pass, a 41-yard connection. He's scored four touchdowns in the past four games.
Christopher Ivory took the lead in the crowded New Orleans backfield. He rumbled for 158 yards on 15 carries, including a 38-yard sprint. Ivory also added one reception for 17 yards.
Steven Jackson of the Rams lived up to his team's moniker on Sunday against San Diego. Jackson carried the ball 29 times for 109 yards, his second straight 100-yard effort. He also scored his second touchdown of the year.
Danario Alexander, a rookie out of Missouri, was Sam Bradford's top target. Alexander caught four passes for 72 yards and a touchdown. Alexander immediately pops on the radar as a potential plug-in play against the Buccaneers.
Alex Smith started slowly, and the boo-birds came out again before he kicked into gear. Smith completed touchdown passes to Michael Crabtree and Vernon Davis to lead San Francisco to its first win of the season. Smith has thrown five touchdown passes in the past two weeks.
Frank Gore didn't find the end zone in Sunday's win over Oakland, nor did he catch a single pass, but he produced a season-high 149 rushing yards on 25 carries (his second 100-yard game of the year). Gore has amassed at least 137 total yards in four of six games this season.
LaDainian Tomlinson didn't dominate in Sunday's win over Denver, but the future Hall of Famer slammed ahead for another two touchdown runs. Tomlinson amassed 55 rushing yards on 16 attempts while adding two catches for 12 yards. His touchdown runs were his fourth and fifth of the season. Tomlinson is averaging 99.5 total yards per game.
Tony Romo came up on the short end of the scoreboard, but produced his third consecutive multi-touchdown game of the year against Minnesota. Romo completed 24-of-32 attempts for 220 yards with three touchdowns (including a 31-yarder to rookie Dez Bryant) and two interceptions. He added 31 rushing yards to help offset his miscues.
Roy Williams continued his touchdown magic for the Cowboys on Sunday by hauling in Romo's other two touchdown passes. He didn't dominate the other receiving categories, as he finished the game with only three catches for 28 yards. Williams has racked up five touchdown receptions in the past three weeks while catching three or more passes in every game.
Finally, it wasn't a monster game from Minnesota running back Adrian Peterson, but I have to give a nod to someone from the victorious Minnesota squad (Greg Camarillo?). Peterson carried the ball 24 times for 73 yards and scored on a one-yard plunge late in the third quarter. He's averaging 131.2 total yards per game.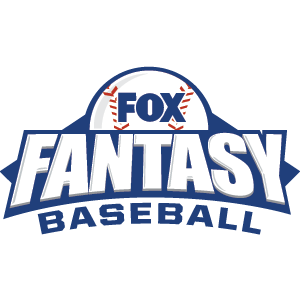 FOX Fantasy Baseball
Join or Create a Free League
Play Now!