Week 6 flops: Turner, Best struggle
On the proverbial "undercard" for the huge Dallas-Minnesota showdown was a mighty intriguing game in Philadelphia.
The Falcons brought a record of 4-1 into Sunday's game with the Eagles and interim (?) quarterback Kevin Kolb. Kolb's brilliance in this game and the injury sustained by DeSean Jackson are the stories, but I would be remiss if I failed to note the great work done up front by the Philadelphia run defense.
Michael Turner found little running room in this one, amassing just 45 yards on 15 carries (one reception for four yards). Turner finished three of the Falcons' first six games with 50 or fewer rushing yards.
Brent Celek finished Sunday's game with four receptions for 46 yards, thus ending his scoring streak at two games. Celek has yet to top 50 receiving yards in a game this season. On the plus side, he's caught multiple passes in every game this season.
Do you feel sorry for Jay Cutler? If what you were watching were a film, would you feel empathy for him as you do the gazelle being stalked by a lion? Seriously, it's becoming painful to watch Cutler run for his life every Sunday. Cutler absorbed another six sacks in Sunday's loss to Seattle. He completed 17-of-39 yards for 290 yards, zero touchdowns and zero turnovers. He added two runs for 19 yards. That was ugly.
Seattle tight end John Carlson has been an afterthought in the Seahawks' past two games. Carlson caught two of the four passes thrown to him by Matt Hasselbeck for 21 yards against Chicago after producing a single catch for 15 yards in Week 4. Carlson started the season fairly well, but has disappeared.
The Miami backfield splits the workload almost evenly, which is almost certain fantasy death when zeroes are found in the touchdown column That was the case in Sunday's overtime win against the Packers. Ronnie Brown rushed for 73 yards on 19 carries. Ricky Williams gained 64 yards on 13 carries. Brown is averaging just 59.8 rushing yards per game (10.6 receiving yards per contest).
Donald Driver appeared on the late-week injury report because of a quadriceps injury. The veteran receiver appeared in Sunday's loss to the Dolphins, but produced just three receptions and 31 receiving yards. Driver was targeted five times in the loss.
The Lions gave the Giants a fight, but rookie tailback Jahvid Best posted another tepid effort. Best carried the ball 12 times for just 16 yards while adding 31 receiving yards on six receptions. If you're in a PPR league, then you came away with a decent effort. However, Best has now gone four consecutive games without a touchdown sprint following a hot start.
On the other side of that game, Hakeem Nicks caught three passes for a paltry eight yards on seven targets. Nicks' two-week run of 100-yard games crashed hard against the Detroit secondary.
New Orleans rolled to a big win in Week 6 against division rival Tampa Bay. Drew Brees tossed three touchdown passes. Unfortunately, early-round selection Marques Colston and tight end Jeremy Shockey didn't get in on the party.
• Colston caught five passes for 53 yards and has yet to score this season. He was targeted six times.
• Shockey caught two passes for 21 yards on five targets.
I'm loathe to include him here, as he played through a foot injury that made him a game-time decision, but Mike Williams of the Buccaneers had his fabulous run to start the season halted by the Saints. Williams caught four passes for 45 yards on nine targets. The rookie receiver has caught four or more passes in four of the Buccaneers' first five games while averaging 56.6 receiving yards (three touchdowns).
Danny Amendola was the hot waiver wire pickup of the week following his 19-target game in Week 5. Amendola was quiet in the Rams' win over San Diego, producing three catches for 19 yards on five targets.
Matt Cassel posted his best game of the season for Kansas City, but tight end Tony Moeaki contributed a smallish effort (two catches for 21 yards). The positive spin is that Moeaki has caught multiple passes in each of the Chiefs' first five games.
If you are in a PPR league, then you'll take Wes Welker's respectable, albeit unspectacular, total of seven receptions for 53 yards against the Ravens. He saw Deion Branch return to Foxborough and rekindle his magic with Tom Brady (nine catches for 98 yards and a touchdown).
Knowshon Moreno returned to action against the Jets following an extended absence (three games) because of a hamstring injury. Predictably, Moreno failed to make much of an impact against the run-stuffing Jets. Moreno averaged a respectable four yards per carry (48 yards on 12 carries), but lost a fumble.
Santonio Holmes was shut down by the Broncos on Sunday afternoon. Holmes caught four passes for 47 yards and lost a fumble. He added 14 rushing yards to help offset the lost fumble somewhat.
Kyle Orton didn't produce his normal aerial assault in Sunday's narrow loss. Still, Brandon Lloyd and Jabar Gaffney posted solid numbers (74 and 81 receiving yards, respectively). Eddie Royal figured to find some space in the depleted secondary while the Jets worked to stall the Orton-Lloyd connection. Alas, he finished the game with a meager total of three receptions and 37 receiving yards.
Can I just write "Minnesota offense except for Adrian Peterson?" Brett Favre passed for just 118 yards with three sacks and a lost fumble in Sunday's win over Dallas. His elbow feels great.
Given Favre's weak yardage total, it comes as no surprise that Randy Moss joins him. Moss caught five of the six passes thrown to him for 55 yards.
Unless you get credit for the return yardage and score, Percy Harvin didn't offer fantasy owners much on Sunday. He caught three passes for 21 yards, adding two carries for 18 yards.
The most disappointing part of the Vikings-Cowboys box score is the fact that Visanthe Shiancoe doesn't appear in it. Shiancoe was not targeted once on Sunday afternoon, and instead served as an extra blocker for Favre.
The Colts earned a hard-fought win on Sunday night against Washington. Indianapolis tight end Dallas Clark aided owners in PPR leagues with six grabs, but his 52 receiving yards left owners wanting. Clark has averaged 6.2 receptions per game for the Colts this season, but has failed to score in three of his past four games (three touchdowns to date).
Dallas tight end Jason Witten had his best game of the year in Week 5 against Tennessee (five catches for 84 yards and his first touchdown of the year). Witten slid back marginally on Sunday with a three-catch, 52-yard performance. He's produced fewer than 60 receiving yards in four of five games this season.
Finally, I have to add Miles Austin to this list. The Dallas receiver finished Sunday's game with just two receptions for 12 yards. Austin had a long touchdown reception called back when he was flagged for offensive pass interference.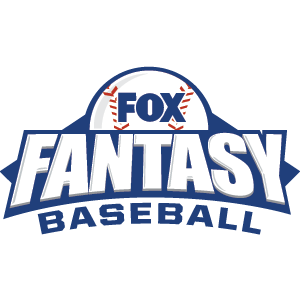 FOX Fantasy Baseball
Join or Create a Free League
Play Now!