Week 3 flops: Smith, Crabtree falter
As expected, the Panthers struggled in Week 3 against the tough Cincinnati defense. Jimmy Clausen was harassed and battered by the Bengals defense, and the ineffectiveness of the passing game made running room sparse for the dynamic duo in the backfield.
• DeAngelo Williams was limited to 64 yards on 10 carries. He's averaged just 60 yards per game through three weeks and has yet to score a touchdown.
• Backfield mate Jonathan Stewart carried the ball eight times for 13 yards, but at least he received the goal-line glory. Stewart caught two passes for 18 yards and lost a fumble. Sigh.
And then there's Steve Smith. Smith caught three passes for 22 yards and jawed at Jimmy Clausen at the end of that tepid effort. He was targeted only five times.
The Bengals got the win, but the passing game continues to struggle. Carson Palmer completed 19-of-37 attempts for 195 yards with one touchdown and two interceptions. His touchdown pass was caught by Cedric Benson, who had never scored a receiving touchdown in his career.
Terrell Owens (four receptions for 42 yards) and Chad Ochocinco (four receptions for 34 yards) were limited by the Carolina secondary on a soggy field.
Wes Welker received the touchdown glory in the Week 1 blowout win over Cincinnati, while Randy Moss was shut out. Moss received the touchdown love in Week 3. Welker caught four balls for 45 yards.
San Francisco tight end Vernon Davis guaranteed a win in Kansas City. Instead, the 49ers got stomped for the second time in three games and the offensive coordinator was fired. Davis finished Sunday's loss with three catches for 22 yards.
Second-year receiver Michael Crabtree was invisible once again. Crabtree was targeted eight times in the loss, but finished the game with just three receptions for 37 yards.
The Kansas City offense woke up on Sunday, with almost everybody getting involved in the blowout win over San Francisco. Chris Chambers was a bystander in the big win, generating a single reception for six yards. The emergence of rookies Dexter McCluster and Tony Moeaki has made Chambers an afterthought.
He threw the ball left-handed. That sums up the performance of Eli Manning against the Titans. Manning and the Giants moved the ball against the Titans, but imploded time and time again. Manning completed 34-of-48 attempts for 386 yards with two interceptions. One of those interceptions came as a result of a ball that Hakeem Nicks failed to corral that ricocheted into the air.
The Titans scored 29 points, but their leading receiver to date, Nate Washington, was limited to three catches for 30 yards. Fantasy owners had started to push Washington into the discussion for a WR3 slot, but perhaps that was premature.
As expected, Brandon Jacobs didn't log a heavy workload against the Titans. Jacobs carried the ball four times for 17 yards, as he watched Ahmad Bradshaw own the lead role.
Anquan Boldin registered the hat trick with three touchdowns against the Browns. That left little work for Derrick Mason (four catches for 30 yards) and T.J. Houshmandzadeh (one catch for four yards).
Tampa Bay tight end Kellen Winslow failed to post much of an effort against the stout Pittsburgh defense. Winslow was limited to three catches and 24 receiving yards on six targets. Take the weekly reception total, but Winslow's yardage total and red zone opportunities will fluctuate through the season.
Rookie Mike Williams of the Buccaneers caught five passes for 55 yards, but was held in check, as expected, by the Pittsburgh secondary. The "other" Mike Williams in Seattle finished the wild 27-20 game against San Diego with two catches for 35 yards.
Pittsburgh tight end Heath Miller was an afterthought, as Charlie Batch stretched the field with Mike Wallace. Miller caught two passes for 25 yards.
Lance Moore was the hero of the day for the New Orleans offense in the crushing overtime loss to the Falcons. Alas, fantasy owners who were banking on a big day from top target Marques Colston (four catches for 25 yards) or the other secondary options were left wanting. Devery Henderson caught two passes for 23 yards. Robert Meachem recorded one catch for five yards.
Do I need to criticize Brett Favre for failing to generate big numbers against the Lions? Why not? Favre completed 23-of-34 attempts for 201 yards with one touchdown (Harvin), two sacks and two interceptions. Bernard Berrian caught two passes for 11 yards, while Greg Camarillo registered just two catches and 16 receiving yards.
Matt Schaub completed 23-of-32 attempts for 241 yards with four sacks, two interceptions and a late touchdown to Kevin Walter. The Cowboys harassed Schaub all day, and top target Andre Johnson was shaken up for a period of the game. Johnson finished the game with four catches and 64 receiving yards.
If you gambled on Owen Daniels to come up with a huge effort in this spot, you missed glory by one yard. Daniels caught a pass from Schaub and was tackled at the 1-yard line. It wasn't close, but the referee initially signaled a touchdown. He was rightly overruled, much to the chagrin of the desperate Matt Schaub and Daniels owners.
The Cowboys registered a huge win against the Texans, and the final score probably had Miles Austin owners dancing … until they saw the highlights and box score. Austin caught two passes for 20 yards on three targets from Tony Romo. The Texans' ability to blanket Austin afforded ample space in which Jason Witten, Dez Bryant and Roy Williams were open.
I'm not going to spend much time on David Garrard. He returned to the lineup and completed 13-of-30 attempts for 105 yards against the Eagles. Garrard was sacked six times. His weak effort left Mike Sims-Walker owners disappointed. Sims-Walker followed up his huge Week 2 output with two receptions for 34 yards.
Tight ends struggled all across the league on Sunday. Let's go rapid-fire here.
• Waiver wire pickup Marcedes Lewis of the Jaguars caught three passes for 15 yards.
• Brent Celek didn't get the love from Michael Vick, and his fantasy owners are starting to lose faith. Celek caught four passes for 42 yards in the blowout win over Jacksonville.
• Chris Cooley caught five passes for 53 yards in the crushing road loss at St. Louis.
• Peyton Manning produced a huge effort against the Broncos, but Dallas Clark's number was called infrequently. Clark finished the 27-13 win with five receptions and 44 receiving yards.
Joseph Addai carried the ball 13 times for 29 yards while adding two receptions for 10 yards.
Reggie Wayne was limited to four catches and 65 receiving yards against Denver's secondary. He'd scored in the Colts' first two games, but saw Austin Collie and Blair White get the glory on Sunday.
Fantasy owners had hoped that Kyle Orton's huge yardage total would have included Eddie Royal, who accrued only 23 receiving yards on four receptions.
The Broncos split the workload in the backfield with Knowshon Moreno deactivated because of a hamstring injury. Correll Buckhalter failed in the split against the Colts, registering 45 total yards on 10 touches. I suspect Laurence Maroney earns the top spot if Moreno's injury lingers following Sunday's performance (60 total yards).
Tim Hightower took a backseat to Chris Wells on Sunday against Oakland. Wells rushed for 75 yards in his first game back from his knee injury. Hightower carried the ball 11 times for 40 yards.
Sophomore running back Shonn Greene took a backseat to future Hall of Famer LaDainian Tomlinson once again. Greene was limited to 10 carries in the 31-23 win and finished the game with 36 rushing yards. He's rushed for just 106 yards through three weeks.
The Jets did well to take Ronnie Brown out of the game, although the high-scoring nature of the contest helped Chad Henne. Brown was limited to 54 yards on 11 carries. Owners in PPR leagues will take the miniscule addition of the two catches (-1 yard).
Backfield mate Ricky Williams carried the ball seven times for 28 yards. Williams has averaged 40 rushing yards through three weeks.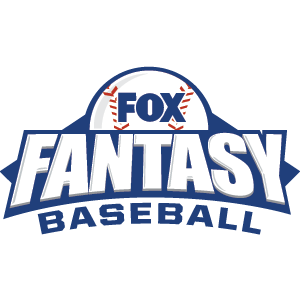 FOX Fantasy Baseball
Join or Create a Free League
Play Now!