Week 17 stars: Charles totals 100 yards
Let's look at the heroes for Week 17, starting with a candidate for the No. 1 overall pick in 2011.
Arian Foster rumbled for 180 yards on 31 carries with two touchdowns in the Texans' season-ending win over Jacksonville. Foster finished the season with 1,616 rushing yards and 16 rushing touchdowns (eight 100-yard games). He also caught 66 passes for 604 receiving yards with two receiving touchdowns. Talk about a "value pick."
He was a difficult play for Week 17, as his playing time was a huge question mark, but Tom Brady made the most of his limited opportunities with 199 yards and two touchdowns (10-of-16). Brady finished the season with nine consecutive multi-touchdown games (12 overall). He was not shut out this season and passed for 3,900 yards, the fourth-highest total of his incredible career.
"Big" Rob Gronkowski was targeted 10 times in the finale and finished with six receptions for a season-high 102 yards and his 10th touchdown of the year. Gronkowski caught four or more passes in six of the Patriots' final nine games, averaging 49.4 yards during this period.
BenJarvus Green-Ellis logged a heavy workload in the Patriots' crushing win over Miami, carrying the ball 20 times for 80 yards with his 13th touchdown of the season. Green-Ellis scored seven touchdowns in the Patriots' final seven games and finished the year with 1,008 rushing yards. He's the first 1,000-yard rusher in New England since 2004 (Corey Dillon).
Brandon Marshall caught five passes for 97 yards in the finale. He finished the year with three performances of at least 97 yards in the final four games. Marshall earned his fourth consecutive 1,000-yard season.
Nate Burleson rebounded from a smallish Week 16 effort to find the end zone for the sixth time this season against his former team, the Vikings. Burleson caught six passes for 83 yards to complete the season with 55 receptions for 625 yards. He averaged 44.6 yards per game as the complement to Calvin Johnson.
Matt Ryan wasn't going to let the Panthers spoil the Falcons' bid for the No. 1 slot in the NFC. Atlanta moved the ball effectively all day and piled up a big point total. Ryan completed 22-of-32 attempts for 236 yards with two touchdowns. He threw at least one touchdown pass in 15 straight games after being shut out in the opener against Pittsburgh. Ryan increased his passing yardage total by 27 percent and threw six more touchdown passes than he did in 2009.
Roddy White caught six passes for 62 yards with his 10th touchdown of the season against the Panthers. It was his second consecutive season with a double-digit touchdown total. White established new career marks with 115 receptions and 1,389 receiving yards (second in the NFL). He led the NFL with 179 pass targets.
Tony Gonzalez celebrated his Pro Bowl selection with a strong performance. He caught six passes for 53 yards and scored his sixth touchdown of the season. Gonzalez finished fourth among tight ends with 70 receptions this season while amassing 656 receiving yards (11th).
With Darren McFadden a late deactivation, Michael Bush took the reins and ran roughshod over the Chiefs. Bush ran for 137 yards on 25 carries with a touchdown while adding four receptions for 34 yards. He finished with eight touchdowns while serving as the backup to Darren McFadden.
Jamaal Charles started slowly, and frankly, there wasn't much to be excited about from the Chiefs on Sunday. Charles' 47-yard run and subsequent short touchdown run were two of a handful of plays that got the home crowd vocal (in a positive way). He amassed 100 total yards (87 rushing) on 16 touches. Despite his workload split with Thomas Jones, Charles finished the year with 1,935 total yards and eight total touchdowns. He averaged a remarkable 6.4 yards per carry.
Ben Roethlisberger got things started quickly in the Steelers' rout of the Browns with a 56-yard touchdown strike to Mike Wallace. Roethlisberger passed for 280 yards with two touchdowns while adding 24 rushing yards. He averaged 266.7 yards per game with 17 touchdowns against eight turnovers.
Mike Wallace capped his breakout season with a three-reception, 105-yard performance against the Browns. It was his seventh 100-yard effort of the season, and his 56-yard touchdown grab was his tenth. Wallace finished fifth among NFL receivers with 1,257 receiving yards.
Rashard Mendenhall didn't amass a huge yardage total in the finale, but he took advantage of his short-yardage opportunities and scored twice. Mendenhall carried the ball 12 times for 36 yards, adding one reception for 24 yards. He scored 13 rushing touchdowns this season, a total that ties him with BenJarvus Green-Ellis for second behind Arian Foster.
Heath Miller caught four passes for 55 yards and scored his second touchdown of the season. He logged six games with 40 or more receiving yards this season.
I won't write much of it, but Mark Brunell passed for 110 yards with two touchdowns and one interception in the Jets' blowout win against the Bills. Brunell completed touchdown passes to Braylon Edwards (52 yards) and Santonio Holmes (17 yards), their only receptions of the day.
Josh Freeman capped his breakout sophomore season with another fantastic day. Freeman passed for 255 yards (21-of-26) with two touchdowns. He passed for 3,451 yards with 25 touchdowns while adding 364 rushing yards. Freeman finished with 25 passing touchdowns and was shut out only once (Week 3 against Pittsburgh). Interestingly, he didn't record a rushing touchdown despite his ability to pull the ball down and run.
Mike Williams caught four passes for 40 yards in the finale against New Orleans while recording his 11th receiving touchdown of the year. Williams recorded a touchdown reception in four of the past five games. He completed the season with 65 receptions and 964 receiving yards (60.2 yards per game).
The deactivation of Pierre Thomas and re-injury to Chris Ivory thrust Reggie Bush into a big role in Week 17. Bush rushed for 70 yards on nine carries, including a 23-yard sprint, while adding five receptions for 55 yards. He averaged 44.8 total yards per game (eight games) as part of a crowded New Orleans backfield.
Jerome Simpson shone for the second straight game as Carson Palmer's deep threat against Baltimore. Simpson caught 12 passes for 123 yards with a touchdown, although he did lose two fumbles in the low-scoring loss. He recorded 18 receptions and 247 receiving yards with three touchdowns in the Bengals' final two games.
Andre Caldwell closed out the season with another strong effort against the Ravens. Caldwell caught seven passes for 94 yards, his third consecutive game with at least four receptions. He averaged 90 receiving yards in the Bengals' final three games.
Ray Rice was one of the few upper-tier draft choices to finish the season with a heavy workload. Rice carried the ball 20 times for 77 yards and scored his fifth rushing touchdown of the season. He finished the season with 1,776 total yards on 370 touches (4.8 yards per touch).
The Bears decided to run out its starters for an entire game, and owners of Matt Forte were the big winners in an otherwise miserable 10-3 game between Chicago and Green Bay. Forte carried the ball 15 times for 91 yards while adding eight receptions for 60 yards. He completed his strong comeback season with 1,616 total yards (1, 069 rushing) and nine total touchdowns.
Greg Jennings caught two long passes from Aaron Rodgers, but was tackled inside the 2-yard line on both occasions. He finished the game with four receptions for 97 yards, his ninth effort of at least 80 yards this season. Jennings logged 1,265 receiving yards and 12 touchdowns this season, a fantastic rebound from his four-touchdown total of 2009.
Rex Grossman passed for 336 yards with two touchdowns and three turnovers (one interception) in the near-upset of the Giants. He passed for 840 yards with seven touchdowns and seven turnovers in the Redskins' final three games.
Mario Manningham earned his third consecutive 100-yard game to finish the season, a three-catch, 101-yard effort that included a 92-yard touchdown reception. Manningham narrowly missed the 1,000-yard mark (944 yards) with nine touchdowns.
Rashad Jennings rebounded from a tepid Week 16 performance with a strong 108-yard, one-touchdown effort against the Texans. He added four receptions for 34 yards.
Owen Daniels caught five passes for 62 yards with a touchdown in the Texans' season-ending win. Daniels caught 22 passes for 271 yards in the Texans' final four games (67.8 per game). Fantasy owners are left wondering what might have been.
Jason Witten caught a late touchdown pass from Stephen McGee to give the Cowboys a season-ending win. Witten scored in five consecutive games to close out the season and finished with 1,002 receiving yards.
Kerry Collins passed for 300 yards with two touchdowns and one lost fumble in the Titans' game effort against the Colts. Collins finished the season with four consecutive multi-touchdown performances.
Kenny Britt capped his strong sophomore season with a five-reception, 85-yard game against the Colts that included his ninth touchdown reception of the season. Britt averaged 100.7 receiving yards in the Titans' final three games.
Chris Johnson caught a touchdown pass from Kerry Collins to help offset a weak rushing effort. Johnson carried the ball 20 times for 39 yards, adding six receptions for 51 yards. Johnson completed the season with 1,364 rushing yards, 245 receiving yards and 13 total touchdowns. He finished with 900 fewer total yards and four fewer touchdowns than he did in 2009.
Peyton Manning passed for 264 yards with two touchdowns in the AFC South-clinching win over Tennessee. Manning threw multiple touchdown passes in seven consecutive games to close out the regular season. He passed for 4,700 yards and 33 touchdowns overall. Manning's yardage total established a new career mark.
Pierre Garcon completed his strong close to the season with seven receptions for 78 yards and his sixth touchdown reception of the year. Garcon caught five of his six touchdown receptions in the Colts' final five games.
Reggie Wayne logged nine receptions for 68 yards and scored his sixth touchdown of the year as well. Wayne caught a total of 111 passes this season for 1,355 yards. It was Wayne's seventh consecutive 1,000-yard season.
Ryan Mathews taunted fantasy owners who had waited all season for such huge efforts with a 120-yard, three-touchdown performance against the Broncos (three receptions for 19 yards). Mathews finished the year with 678 rushing yards and seven touchdowns.
Tim Tebow carried fantasy owners to victory in Week 17 with a frenzied comeback against the Chargers. Tebow passed for 205 yards (16-of-36) with two touchdowns and two interceptions, but also added 94 rushing yards and a rushing touchdown. He accounted for 651 passing yards, 199 rushing yards and a total of seven touchdowns with three turnovers in three starts.
Brandon Lloyd celebrated his Pro Bowl appearance with another fine performance in the finale. He caught five passes for 73 yards, including his 11th touchdown of the season. Lloyd led all receivers with 1,448 receiving yards, a monstrous total that included 18 receptions of at least 25 yards.
Larry Fitzgerald closed the season with a strong 11-reception, 125-yard performance against the 49ers that included his sixth touchdown of the season. Despite the uneven work of the Arizona quarterbacks, Fitzgerald finished the year with 90 receptions and 1,137 receiving yards.
In what might have been his final game with the 49ers, Alex Smith led San Francisco to a crushing win over the Cardinals. Smith passed for 276 yards with two touchdowns. He averaged 215.5 passing yards per game with 14 touchdowns and 12 turnovers.
Vernon Davis scored his seventh touchdown of the season in the finale. He caught three passes for 96 yards to end the season with 914 receiving yards (56 receptions). Despite the issues in San Francisco and the uneven performance of the offense, Davis averaged just 3.2 fewer yards per game than he did in 2009.
Brian Westbrook logged a total of 91 total yards on 14 touches with two touchdowns in the finale (13 carries for 79 yards). The veteran tailback has already expressed an interest in returning to the 49ers in 2011.
Joe McKnight ended up as a surprised component of championship rosters in Week 17 once Rex Ryan decided to shut down virtually every offensive player. McKnight carried the ball 32 times for 158 yards against the sieve-like Buffalo run defense while adding two receptions for 15 yards.
Finally, I need to give a nod to Olindo Mare of the Seahawks, who helped deliver the Seahawks to the playoffs. Mare converted three field goals and a PAT in the season finale.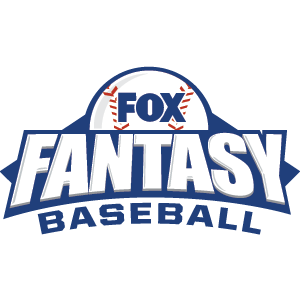 FOX Fantasy Baseball
Join or Create a Free League
Play Now!