Week 16 flops: Hillis struggles
It's time to roll out the flops of Week 16. You counted on them to lead you to the proverbial promised land.
I begin in Tennessee with consensus top-two pick Chris Johnson, who donned the cloak of invisibility in championship week. Johnson carried the ball 14 times for 58 yards as the Titans were throttled by the Chiefs. He didn't come close to his stated personal goal for 2010. Is he worthy of a slot on the "All-Dud" (final name pending) team for this season? Or, does he fall under the "Honorable Mention" log?
Ray Lewis vowed that Cleveland running back Peyton Hillis would not replicate his earlier dominance in Week 16. He delivered on that promise, as Hillis was limited to a dismal total of 35 rushing yards on 12 carries. Hillis added only one reception for five yards. More significantly, Hillis has not scored in four consecutive games.
I fear typing the name "Eli Manning" following Sunday's horror show, as many of my friends are New York fans still stuck in the fetal position. However, I can't avoid it forever. Let's pull off the bandage. Manning passed for 301 yards and two touchdowns, but served up four interceptions to the Green Bay pass defense. His 12 rushing yards hardly helped the cause.
Manning's effort was disastrous, but you probably sought out another option at quarterback (at least I hope you did). Owners of the usually dynamic duo of Ahmad Bradshaw and Brandon Jacobs probably weren't as lucky. Jacobs rushed for 47 yards and lost a fumble at the tail-end of a huge run. Bradshaw recorded 71 total yards, but he also lost a fumble. His five receptions helped in PPR leagues to some degree.
Buffalo quarterback Ryan Fitzpatrick saw his streak of consecutive games with at least one touchdown pass come to an end against the ever-improving New England secondary. Fitzpatrick passed for 251 yards in the blowout loss with two sacks, three interceptions and two lost fumbles. That qualifies as a train wreck.
Given Fitzpatrick's ineptitude on Sunday, it's no surprise that Stevie Johnson lands here as well. Johnson caught five passes for 58 yards, a respectable effort in PPR leagues. Owners in standard leagues were left waiting for a big play that never materialized.
Tom Brady didn't rack up a huge yardage total as the Patriots utilized the one-two punch of BenJarvus Green-Ellis and Danny Woodhead on the ground. As such, those owners of Wes Welker (three receptions for 19 yards) and Deion Branch (two receptions for 25 yards) were left wanting. Welker and Branch were targeted six and five times, respectively.
The season of head-scratching and tears continued for owners of Anquan Boldin on Sunday against Cleveland. Nobody expected a repeat of his three-touchdown performance from earlier this season, but a tepid two-reception, 15-yard day seemed just as unlikely. Boldin started the season well, but his inconsistency likely earns him a WR2 or WR3 slot on the All-Dud team (to be cleverly renamed when announced) for 2010.
Colt McCoy had a rough day against the Ravens, thereby limiting the output of tight end Ben Watson, who had been a plug-in option for several weeks. Watson caught three of five targets for just 22 yards.
The Chiefs rolled on Sunday, but veteran tailback Thomas Jones did little with a huge workload. He carried the ball 23 times and amassed just 51 yards with a lost fumble.
Despite the Packers' huge lead over New York and an opportunity to grind out the clock, Brandon Jackson wasn't able to make a splash in the flex spot. Instead, he watched as the legend of backfield mate John Kuhn reached a fever pitch. Jackson carried the ball 18 times for 39 yards, adding a single reception for 10 yards. Dmitri Nance also got into the action for Mike McCarthy's offense.
Donald Driver made several important plays for the Packers during the Week 16 win over New York, but he hardly made a dent in the box score. He logged three receptions for 44 yards on five targets.
Marshawn Lynch could not add to his touchdown heroics on Sunday despite an advantageous matchup against the run-deficient Tampa Bay defense. The Buccaneers' offense hit on all cylinders, thereby relegating Lynch to a smaller role. He carried the ball 14 times for 53 yards.
Wide receiver Mike Williams was ready and available for the Seahawks, but it was a road game and, well, you know the rest. Williams registered two receptions for 15 yards on four targets.
The Bengals rolled up a huge effort against the Chargers with young and hungry wide receivers. Carson Palmer's success downfield didn't help Cedric Benson any, as the veteran tailback flopped miserably. Benson carried the ball 24 times for 52 yards and lost a fumble in the victory. Did your Vincent Jackson ownership in 2010 leave you wanting? Yes, you received that huge three-touchdown game once upon a Thursday night. Unfortunately, you also received a four-reception, 54-yard finish in championship week.
As feared, Donald Brown took a backseat in the Indianapolis running game upon Joseph Addai's return. Not only did Addai snag an early touchdown run, but veteran Dominic Rhodes amassed 17 carries to lead the split backfield. Brown carried the ball just six times for 28 yards.
Reggie Wayne drew coverage against Nnamdi Asomugha, and fantasy owners who trusted their instincts avoided the dud-worthy three-reception, 40-yard effort. Wayne has been shut out in four of the past five weeks, and finished three of those games with 42 yards or fewer.
The Colts did a magnificent job to take Darren McFadden out of the game in Sunday's win at Oakland. McFadden was limited to just 76 total yards on 15 touches (four receptions for 31 yards) in the Oakland defeat. He had rushed for at least 97 yards in three consecutive games prior to this shutdown effort by the Colts.
Kevin Walter stepped into the top slot vacated by Andre Johnson against the Broncos, and he barely cracked the final scoresheet. Walter was targeted just twice against the heretofore sieve-like Broncos and finished with one reception for 14 yards.
The Chicago passing attack was lively against the Jets, but one of the usual suspects was very quiet. Earl Bennett registered a single reception for 14 yards on four targets in the 38-34 win.
Rashard Jennings was to be "The Hero of the Day" as the starting tailback for Jacksonville in place of the injured Maurice Jones-Drew. He received a sizable workload, but the speedy tailback found running room sparse against the Redskins. He carried the ball 15 times for 32 yards, adding four receptions for 29 yards. That hardly lived up the hype of the high-end RB2 slot he assumed following Jones-Drew's deactivation.
Chris Cooley produced a passable day for owners in PPR leagues with his five-reception, 48-yard performance. Unfortunately, he also dropped a sure touchdown reception to torpedo more than a few fantasy owners during this championship week.
Sleeper special Anthony Armstrong appeared to have a connection with Rex Grossman coming out of Week 15. Grossman threw it up deep, and Armstrong would go get it. They went away from the one-week experiment in Sunday's win over Jacksonville. Armstrong was targeted only three times against the heretofore terrible Jacksonville pass defense, producing two receptions for 15 yards.
Mike Sims-Walker was a game-day call for the Jaguars, and his late activation notice allowed gutsy owners to plug him into third receiver slots for the seemingly advantageous matchup against Washington. He yielded one reception for 31 yards on his only target of the day.
I know. You saw that the Lions scored 34 points and couldn't wait to log in and see what type of monstrous performance was perpetrated by Calvin Johnson on the Dolphins. He was targeted seven times by Shaun Hill, but finished with pedestrian numbers (four receptions for 52 yards). It was Johnson's third consecutive game without a touchdown grab. He's recorded 66 or fewer receiving yards in four of the past six weeks.
Nate Burleson was an afterthought in the Lions' passing game on Sunday. Despite the attention afforded Calvin Johnson, Burleson could not break free and barely registered a blip on the radar. He caught one of the three passes thrown to him for a meager total of seven yards.
Fantasy owners anticipated at least a flex-worthy workload and production out of Brian Westbrook given the quarterback woes in San Francisco. Instead, fans watched former coach Mike Singletary get into a shouting match on the sidelines with Troy Smith before turning back to Alex Smith. Westbrook averaged a respectable four yards per carry (10 for 40), but that hardly resonates in the final fantasy tally. He added two receptions for three yards.
Hines Ward logged a high target count against the Panthers with eight. Despite his best efforts, Ben Roethlisberger could not get his veteran option free, and Ward finished the game with three receptions for 38 yards. Ward has finished with fewer than 40 receiving yards in four of his past six games (more than 100 yards in the other contests).
I promised I wouldn't include Carolina receiver Steve Smith anymore (three receptions for 17 yards).
Jon Kitna left Saturday's game with an injured hip, although you probably could have circled any part of his body following an epic beat-down by the Arizona defense. Kitna was hit on seemingly every pass attempt before departing the game. He finished with 115 passing yards, one touchdown and two interceptions, both of which were returned for touchdowns. Now, both of those interceptions are clearly pinned on his receivers and the equipment manager (pack more cleats, my man). Fantasy owners who started Kitna in anticipation of a big game were saddled with the negative points, nonetheless.
Roy E. Williams gets a check mark for generating one of those turnovers, and he finished without a reception on his two targets.
Running back Tashard Choice, a goal-line hero in recent weeks, took the biggest hit from Marion Barber's return to action. Choice was limited to seven touches on Saturday night, producing 32 total yards (16 rushing and 16 receiving on three receptions).
Kevin Boss' run of red zone dominance came crashing to an end in the redounding Giants defeat at the hands of the Packers. He was shutout by the Packers on three targets and inexplicably failed to cover one of the inordinate number of New York fumbles.
The Bears opened up the passing game in the unusual shootout win over the Jets. Unfortunately, Greg Olsen did not get a chance to join in the fun. He was targeted three times and logged a single reception of five yards. Jay Cutler did target Olsen in the end zone once. Three defenders converged on Olsen and the ball fell harmlessly to the ground.
Ed Dickson started once again for the injured Todd Heap. He was targeted once by Joe Flacco and finished without a reception.
Following several weeks as the workhorse for the Cardinals, Tim Hightower was relegated to the second chair against Dallas. He carried the ball only six times to Chris "Beanie" Wells' total of 11 and caught a single pass for six yards. Hightower caught 63 passes in the 2009 season. Despite myriad quarterback issues and the ineffectiveness/unavailability of Wells, he has recorded just 19 receptions this season.
Finally, I remember seeing several headlines referencing the quarterback situation as "abominable" this week.
It was a timely holiday jab at the rotation of players who have stepped under center in the post-Warner era. And, I believe that we can say that the jury is still sequestered in its debate about the long-term prospects of John Skelton. What I can say is that I felt Larry Fitzgerald's pain while watching Saturday's dramatic win over Arizona. On several isolation shots, we watched Fitzgerald running free and clear in the secondary, only to see a pass forced elsewhere.
The Pro Bowl receiver was targeted only three times in this one, registering a single reception of 26 yards. I would argue that you need to get your playmakers involved more frequently, but the catch did help move the Cardinals in position for the game-winning field goal.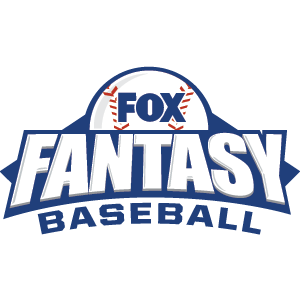 FOX Fantasy Baseball
Join or Create a Free League
Play Now!