Week 10 stars: Brady, Cassel total 4 TD
Everybody sought out a reason to bench Tom Brady for Sunday night's matchup against the Steelers.
We heard arguments for Shaun Hill, Josh Freeman and other options, all of which were plausible given the strange season being turned in by Brady.
I can't help but think that his emphatic spike following his touchdown run was intended for his doubters. Brady completed 30-of-43 attempts for a season-high 350 yards and three touchdowns while carving up the defenseless Steelers. Pittsburgh was unable to surmount a pass rush at all Sunday, thereby allowing Brady to stand tall and proud as he posted his fifth multi-touchdown game of the season (second straight).
Rob Gronkowski gave himself the "Big" moniker when I talked to him at the NFL Rookie Premiere festivities in Los Angeles following the NFL Draft. Gronkowski might be shopping for a new nickname following his dominance of the Steelers on Sunday night. He produced season-high marks in receptions (five) and receiving yards (72) with three touchdowns. Six of Gronkowski's 19 receptions this season were caught for touchdowns.
Kansas City quarterback Matt Cassel started terribly and even lost a fumble that was returned for a touchdown by Jason Hunter early in Sunday's embarrassing defeat to the Broncos. Once the game got grossly out of hand, Cassel and the Kansas City offense came to life, and he provided fantasy owners one of the greatest garbage stat lines ever. Cassel completed 33-of-53 attempts for 469 yards, four touchdowns, the lost fumble and four sacks. He's thrown 11 touchdown passes with a single interception in the past five weeks.
Dwayne Bowe continued his phenomenal run with a huge second-half effort against the Broncos. Bowe caught a season-high 13 passes for 186 yards and two touchdowns. He's scored in five consecutive games (with eight total). Bowe was a difficult option this weekend against Champ Bailey this weekend, but clearly benefited from the huge early deficit.
Jamaal Charles was unable to help much in the running game because of the huge deficit, but he did make his mark in the passing game. Charles carried the ball 14 times for 41 yards, adding five receptions for 80 yards and a touchdown. Owners will take his 121 total yards, but they're breathed a bit easier following his five-yard touchdown reception. Charles has finished with at least 100 total yards in seven of nine games.
Carson Palmer can't will the Bengals to a win (throwing interceptions that get returned for touchdowns doesn't help), but he continues to post solid fantasy numbers. Palmer threw multiple touchdown passes for the six consecutive game and seventh time in nine starts against the Colts. He did throw three interceptions to offset some of the positives (he also absorbed three sacks), but the touchdown strikes can't be denied. Palmer has averaged 281.3 passing yards per game during this streak.
Following two terrible efforts, Chad Ochocinco was targeted early and often by Palmer, and caught touchdown passes on back-to-back plays. Fantasy owners who trusted that Ochocinco would come through (there are a few of you out there) were despondent when the first catch was wiped off because of a penalty. Palmer showed faith in Ochocinco and went back to him on the subsequent play. He finished with seven receptions for 86 yards, his third-best yardage total of the season.
Cincinnati tight end Jermaine Gresham scored for the first time since Week 5. He logged nine receptions for 85 yards and a lost fumble in Sunday's loss to Indianapolis. Gresham has caught multiple passes in every game this season. He'd topped 40 receiving yards once in the Bengals' first eight games.
Mark Sanchez went into bonus time Sunday against the Browns and augmented an already-healthy stat line. There would be no Nick Folk field goal try this time (thanks for that effort). Sanchez connected with Santonio Holmes for a 37-yard touchdown pass to win this overtime battle. He finished with 299 passing yards, two touchdowns and one interception. The injured sophomore quarterback scored a rushing touchdown for the second straight week. Look for him in Week 11 against Houston.
Santonio Holmes scored his first touchdown as a member of the Jets in dramatic fashion. He caught five passes for 74 yards overall, a nice follow-up to his 114-yard effort in Week 9. Since joining the Jets, Holmes has averaged four receptions and 64.2 receiving yards per game.
Peyton Hillis would be one of the faces on the "2010 Fantasy Mount Rushmore," having scored in eight of nine games this season. He faced another daunting matchup against the Jets this weekend, but got on track early and posted another fantastic effort. Hillis rushed for 82 yards on 19 carries, adding four receptions for 27 yards. He lost a fumble, but that hardly negates his continued brilliance. Hillis is averaging 4.8 yards per carry.
The Vikings failed to surmount much of a pass rush. The Bears committed to the run. And, Jay Cutler stood tall in the pocket. Cutler completed 22-of-35 attempts for 237 yards with three touchdowns and two interceptions, including the usual red zone turnover. He's thrown multiple touchdown passes in back-to-back games and now faces a banged-up Miami defense on a short week.
Chris Johnson turned in his fifth 100-yard game of the season against the Dolphins in Week 10. He rushed 17 times for 117 yards and scored his ninth touchdown of the season. Johnson had recorded just 125 rushing yards in the Titans' previous two games, so this was a tremendous bounce-back effort. He's set to enter a strong portion of the schedule that includes four divisional games in the next five weeks.
While the rest of the downfield passing attack struggled given the injuries affecting the quarterback position, tight end Anthony Fasano stepped into the first chair. Fasano caught five passes for 107 yards and scored his third touchdown of the season. He's caught three or more passes in four consecutive games.
David Garrard was the beneficiary of a lucky ricochet to give those owners who used him as a plug-in option, injury replacement or spot starter a huge day. Garrard completed 24-of-31 attempts for a season-high 342 yards with two touchdowns, including that last-second desperation heave to Mike Thomas. He did not turn the ball over and added 35 rushing yards.
Thomas kept his "eye on the ball," and hauled in the 50-yard "Hail Mary" pass to cap a wild 31-24 win over Houston. Thomas tied his season-high mark with eight receptions and 149 yards. He's scored in back-to-back weeks and lived up to his Week 10 "ninja" hype. Thomas has caught four or more passes in seven of nine games.
Matt Schaub didn't start the game well, but finished with his first multi-touchdown game since Week 6. Schaub completed 22-of-32 attempts for 314 yards (14 rushing yards) and did not commit a turnover. This was Schaub's fourth multi-touchdown game of the season and third 300-yard performance.
Andre Johnson played hurt again and posted one of his finest games of the season. Johnson caught nine passes, his second-highest total of the season, for 146 yards and a touchdown. He's scored in three of the Texans' past four games. Overall, Johnson has averaged 6.5 receptions and 97.6 yards per game.
Fred Jackson was one of those late RB2 or flex options on the board for Sunday because of the advantageous matchup against the Lions. Jackson carried the ball a season-high 25 times for 133 yards (his previous yardage high was 73 yards), adding six receptions for 37 yards. He scored on the ground and caught Ryan Fitzpatrick's only touchdown pass. Jackson lost a fumble, but the euphoria felt by his gutsy owners cannot be tempered.
Calvin Johnson caught 10 passes for 128 yards and a last-second touchdown that gave the Lions a chance against the Bills. Johnson earned his third 100-yard game in his past four starts and has scored eight times in his past six games (he was shut out in Week 9 against the Jets, finishing with one catch for 13 yards).
Josh Freeman guided the Buccaneers to another win in Week 10, a 31-16 victory over the Panthers. He completed 18-of-24 attempts for 241 yards with two touchdowns, one sack and a lost fumble. Freeman added 19 rushing yards for the victorious Buccaneers. He's averaged 236.5 passing yards with eight touchdowns and three interceptions in his past six starts. Freeman has also averaged 21.5 rushing yards during this period.
LeGarrette Blount bounced back nicely from a tepid effort against the Falcons. Blount scored early against the Panthers and finished with 91 rushing yards on 19 carries. He's ripped off a run of at least 17 yards in four consecutive weeks.
On the other side of the game, Carolina turned to its fourth rushing option in Mike Goodson. Jimmy Clausen did the two-step all day, putting the ball into Goodson's midsection on 23 occasions. He amassed 100 rushing yards, adding three receptions for 13 yards to offset his lost fumble. Next week looks a little less bright against Haloti Ngata.
Kyle Orton started Sunday's game against the Chiefs brilliantly and positively carved up the secondary. Orton completed 22-of-34 attempts for 296 yards (fantasy owners want their four yards!) with four touchdowns. He'd thrown three touchdown passes before first half came to a close. Orton has yet to be shut out this season.
Top target Brandon Lloyd scored twice in the blowout victory over Kansas City. Lloyd caught six passes for 90 yards, his sixth game of the season with five or more receptions. He needs 32 receiving yards to reach the hallowed 1,000-yard mark for the first time in his career.
The Broncos turned to Knowshon Moreno frequently in the first game out of the bye. He scored on an early 17-yard reception from Orton and logged his first 100-yard game of the season. Moreno carried the ball 22 times for 106 yards, adding three receptions for 50 yards.
Red zone beast Tim Tebow continued to vulture looks in close against the Chiefs. Tebow scored his third rushing touchdown of the season early in the contest and later threw his first NFL touchdown pass.
Steven Jackson assumed his normal huge workload against the 49ers. Jackson carried the ball 20 times for 81 yards, including his third rushing touchdown of the season. He also caught a season-high eight passes for 67 yards.
Troy Smith led the 49ers to another win, a 23-20 thriller against the Rams. He completed 17-of-28 attempts for 356 yards with a touchdown, 12 rushing yards and five sacks. Smith threw multiple touchdown passes in this game, but flags kept flying. He's in line for another start for Week 11 against Tampa Bay.
Michael Crabtree scored for the fourth time in five games on Sunday. Crabtree caught four passes for 61 yards, his seventh consecutive game with at least three receptions. He's averaged 57.4 receiving yards during this seven-game period.
Frank Gore posted another tremendous effort for the victorious 49ers on Sunday. Gore carried the ball 22 times for 87 yards and scored for the second straight game. He also caught three passes for 67 yards. He's rushed for 87 or more yards in four consecutive games.
Jon Kitna was allowed to be statuesque in the pocket, as the energized Cowboys did well to thwart the New York Giants pass rush. Kitna completed only 13-of-22 passes. However, he connected on several long-distance passes to finish with 327 yards, three touchdowns and one interception (with one sack).
Felix Jones scored his first touchdown of the season on a 71-yard dump-off pass from Jon Kitna. Jones earned 85 receiving yards on three receptions and led the Cowboys with 51 rushing yards on 14 carries. Take the big effort and salivate for the Week 11 matchup against the Lions.
Dez Bryant continued his midseason surge with another big play against the Giants. Bryant caught three passes for a season-high 104 yards, including his fifth touchdown in the past five weeks. He's topped 80 receiving yards in three consecutive games.
Mike Williams of the Seahawks clearly enjoys playing against the Cardinals. Remember, he caught 11 passes for 87 yards and a touchdown in the first meeting between these teams. Williams was targeted 17 times in the Seahawks' blowout road win on Sunday, catching 11 of those targets for 145 yards. This was quite a rebound effort from Williams, who had caught three passes for 52 yards in the previous two games. He's recorded three games with a double-digit reception total this season.
Ben Roethlisberger started Sunday's game against the Patriots slowly (a gross understatement). Roethlisberger and the Steelers offense at least made things interesting for fantasy owners. He completed 30-of-49 attempts for 387 yards with three touchdowns, one interception and five sacks. Roethlisberger has thrown nine touchdowns in five games since returning to the lineup.
Mike Wallace posted his second consecutive 100-yard game and established new season-high marks with eight receptions and 136 yards. Wallace has scored five touchdowns in the past five games (seven overall) and has recorded a catch of at least 20 yards in eight of nine games this season.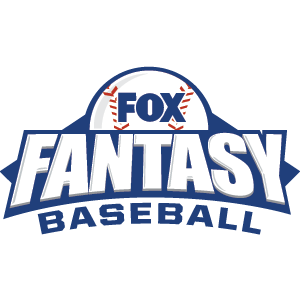 FOX Fantasy Baseball
Join or Create a Free League
Play Now!