Week 10 flops: Peterson struggles
A funny thing happened on the way to fantasy dominance this weekend.
The NFL happened. That is to say, the usual run of surprises, confusing stat lines and mutant performances (Cowboys-Giants, Chief-Broncos and the Tom Brady nightcap) left fantasy owners with mouths agape, cursing points left on the bench and the epic failures of would-be stars.
Longtime fantasy superhero Peyton Manning was revealed to be human by the Bengals, his second shutout performance of the year. The Colts' quarterback still generated a victory despite the myriad of injuries that decimated the receiving corps.
Unfortunately, you're not receiving bonus points for victories. Manning completed 20-of-36 attempts for 185 yards with two sacks. He's thrown a total of five touchdown passes in his past five games. Again, the Colts are 4-1 during this period, but that's not winning you games. Manning renews his rivalry with Tom Brady in New England next week.
Pierre Garcon caught five passes against the Bengals, but Cincinnati did a fabulous job to cover up the potential of a big play. Garcon finished the game with only 37 receiving yards. In the past two weeks, Garcon has amassed only 52 yards on seven receptions. He's scored one touchdown. Fantasy owners can try to find some solace in the fact that speedster Mike Wallace scored twice against the Patriots on Sunday night, but I can't anticipate a repeat performance at this juncture.
For the second time in three weeks, opposing defenses solved Reggie Wayne. Wayne was limited to three receptions for 34 yards against Leon Hall. Wayne remains an option in PPR leagues, but has scored a single touchdown since Week 2.
You already know the statistics. Randy Moss caught one pass against the Dolphins on four targets for 26 yards. Moss did draw a pass interference penalty that helped to set up Chris Johnson's touchdown run, so Johnson owners were happy. Moss has caught two or fewer passes in five of nine games this season. Will the upcoming run of games against the Redskins, Texans and Jaguars prove more fruitful for fantasy owners?
Would the change to Chad Pennington resurrect Brandon Marshall's season? Unfortunately, we never got a chance to find out, as the veteran quarterback sustained yet another shoulder injury. Marshall was teamed with three different quarterbacks to post another dismal stat line. He finished Sunday's win against Tennessee with season-low totals in receptions and receiving yards (three receptions and 34 yards). Marshall has topped 60 receiving yards once in the past four weeks.
It was also a quiet day for teammate Davone Bess, who finished Sunday's contest with 29 receiving yards on four receptions. Bess has finished three consecutive games with fewer than 60 receiving yards and has been shut out since Week 7. He remains a PPR threat, having caught at least four passes in seven consecutive games.
I need to circle back to the Colts for another quick second. Running back Donald Brown wasn't expected to see any love at the goal line given the presence of Javarris James. However, Brown failed to make the most of his 12 touches. He did rush for a respectable 4.2 yards per carry (50 rushing yards total), but did not factor into the passing game at all.
Following a huge start to the season, New York Jets tight end Dustin Keller has been quiet. Keller has not scored since Week 4, and has topped 60 receiving yards only once in the past six games. He's caught multiple passes in every game this season. Keller is back on the radar for Week 11 against the Texans.
Was this the swan song for Brett Favre? What will Dr. James Andrews (shudder) find when he examines his shoulder? Favre completed 18-of-31 attempts for 170 yards with one touchdown, three interceptions and a lost fumble. He's thrown multiple interceptions in three of his past four games (16 overall). Will he be ready to answer the bell against the Packers in Week 11?
Adrian Peterson posted his worst game of the season against Chicago on Sunday. Peterson rushed for 51 yards on 17 carries (three yards per carry) with four receptions for 24 yards. His four-game scoring streak was halted by the impressive Chicago defense. Peterson has rushed for 100 yards only three times this season.
Visanthe Shiancoe was targeted seven times in Sunday's loss to Chicago. He recorded four receptions for a paltry 29 yards.
On paper, Cincinnati running back Cedric Benson had the best matchup he's seen in weeks against Indianapolis. The Colts limited Benson to his lowest rushing total of the season (24 yards on 14 carries), an effort helped marginally by his five receptions for 27 yards. He's scored once since Week 3 and has rushed for more than 81 yards only once this season.
Teammate Terrell Owens caught four of eight passes thrown to him for 64 yards. The oft-targeted Owens saw his five-game scoring streak fall to the wayside. He next faces the Buffalo secondary at home.
Danny Woodhead posted his worst performance in five weeks, as the recent fantasy favorite was limited to 33 total yards on six touches (two receptions for 22 yards).
The Patriots played inspired ball upfront after being run over by Peyton Hillis in Week 9. Pittsburgh tailback Rashard Mendenhall was limited to 50 rushing yards on 11 carries (two receptions for five yards) and was never able to get on track behind a banged-up offensive line.
Jason Witten caught a single pass for seven yards in the Cowboys' blowout win over the Giants. He was limited to two targets, as he spent most of the day blocking to keep Jon Kitna upright. It paid off for the Cowboys, but fantasy owners were salty.
Eddie Royal gave owners in PPR leagues a little love in the blowout victory over Kansas City (five), but finished with just 39 receiving yards. Royal has finished with more than 40 receiving yards once in the past seven games.
The early blowout in Denver made Thomas Jones a non-factor in the Kansas City attack. Jones carried the ball four times for three yards, adding a single reception for 19 yards to avoid the shutout. He's rushed for a total of 35 yards in the past two weeks on 23 carries.
I shan't belabor the analysis of this player. Steve Smith of the Panthers wasn't expected to produce much given the injuries affecting the Carolina offense. Smith caught three passes for 47 yards against the Buccaneers, and word came down Monday that Jimmy Clausen sustained a concussion during the loss.
Fantasy owners salivated when considering the potential rookie wideout Mike Williams against the Panthers. Williams was limited to four receptions for 68 yards in the victory. In six games since the Buccaneers' bye week, Williams has averaged 4.7 receptions and 81.3 receiving yards per game with three touchdowns.
What's wrong with Jahvid Best? Did his toe injury slow him, or is he just not ready for prime time? Best amassed 35 rushing yards on 17 carries (2.1 yards per carry) while adding four receptions for four yards. I know the Detroit offensive line has struggled, but he's not making plays at all. Best has rushed for fewer than 60 yards in eight of nine games. The rookie from Cal has caught four or more passes in six straight games, but he failed to take advantage of a glorious opportunity this time out.
The Bills posted their first win of the season, but wideouts Steve Johnson and Lee Evans were invisible against the Lions. Johnson was limited to three receptions for 37 yards. Evans caught two passes for 52 yards.
Detroit receiver Nate Burleson caught four passes against the Bills for 47 yards. It was his fifth consecutive game with at least four receptions, but his 47 receiving yards matched his lowest output since his return from injury.
Tight end Brandon Pettigrew was expected to turn in a big performance against the Bills. He failed to deliver a knockout punch, finishing Sunday's loss with four receptions for 50 yards (eight targets).
I would be remiss if I failed to note Joel Dreessen's disappearance against the Jaguars following a strong Week 9 effort (five receptions for 67 yards). Dreessen caught two passes for 24 yards (three targets) and lost a fumble.
Finally, I have to include one of the most polarizing figures in the fantasy realm. Mike Sims-Walker stood as a must-start, big-time option against the Texans. Alas, no fantasy owners received points for his assist on the "Hail Mary" pass caught by Mike Thomas to complete the thrilling Jacksonville win. Sims-Walker caught three of the four passes thrown to him for 26 yards.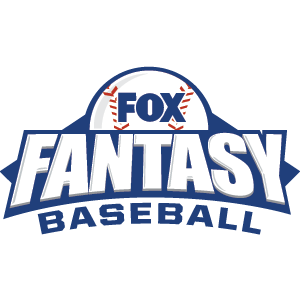 FOX Fantasy Baseball
Join or Create a Free League
Play Now!