Week 1 Stars and flops: Young succeeds; Schaub disappoints
Do you need to take a deep breath? Do you need a moment to relax following a whirlwind tour across the NFL?
Week 1 provided a number of thrills, chills and spills. We saw fantastic performances that brought fans and fantasy owners to their feet, and others that left you scratching your head. One offense in particular, the Houston Texans, made you do both.
Owners are already seeking out replacements for those final bench slots as the fantasy infirmary has been filled to capacity. The Matthew Stafford shoulder injury that was sustained following a brutal hit at the hands of Julius Peppers is an afterthought in the wake of the "loose ball" controversy. I'm shocked that there was anybody left standing following the Green Bay-Philadelphia contest that left everybody more than a tad woozy.
Let's reach into the box scores and break down the good, bad and ugly from Sunday's action.
Stars
Houston tailback Arian Foster was the hero of the day, and you couldn't go near a phone or television without someone commenting about his dominant effort against the Colts. Following Bob Sanders' departure because of injury, the Texans took a cue from the Saints' Thursday playbook and pounded the rock.
The Texans ran the ball 13 times during a 15-play drive at the start of the second half, and Foster amassed 49 yards on 10 carries, including a one-yard touchdown plunge. The holes kept getting bigger and bigger as the game wore on, and Foster's fantasy owners cried tears of joy. Foster finished the game with 231 yards and three touchdowns (one catch for seven yards).
To the surprise of no one, Tennessee running back Chris Johnson ran amuck against the Raiders. Johnson rumbled for 142 yards and two touchdowns on 27 carries, including a brilliant 76-yard sprint to the end zone. The chase for 2,500 yards begins.
Oakland tailback Darren McFadden took advantage of Michael Bush's absence and Jason Campbell's propensity to check down to his tailback. McFadden amassed an amazing 150 total yards on 24 touches (95 rushing and 55 receiving) with a receiving touchdown. I'm intrigued to watch the workload split upon Bush's return to the field.
Vince Young looked tremendous on Sunday against Oakland, and though it was a brilliant effort, we'll take it with a grain of salt. Young completed 13-of-17 attempts for 154 yards with two touchdowns, two sacks and a lost fumble. He offset the miscue with 30 rushing yards. Nate Washington was the recipient of Young's first touchdown toss, a pitch-catch that spanned 56 yards. Washington finished with three receptions for 88 yards.
Jay Cutler of the Bears led the Mike Martz offense up and down the field, even though most of those drives ended in futility. Cutler completed 23-of-35 pass attempts against the Lions for 372 yards, four sacks, two touchdowns and an interception. He added 22 rushing yards to offset a lost fumble. I would like to knock him down to the "Duds" world because of the team's red zone ineptitude, but the final fantasy point total can't be denied.
The Lions' defensive front did a good job of containing Matt Forte between the tackles, but he was an absolute terror in space on the edge. Forte caught seven passes for 151 yards and two touchdowns, including an 89-yard sprint to daylight. If opposing defenses keep pinching the ends, Forte's going to be a beast in space.
Josh Freeman returned from a fractured thumb to lead the Buccaneers to a hard-fought win over the Browns. He completed 17-of-28 pass attempts for 182 yards with two touchdowns and one interception. Freeman added 34 rushing yards with three sacks. Freeman established a nice connection with rookie Mike Williams (five touchdown for 30 yards), the recipient of his first touchdown toss from two yards out.
I banged the drum all during draft season about the fact that I believed Eli Manning to be underappreciated in draft rooms. Manning was intercepted three times by the Carolina defense, but connected with Hakeem Nicks for the hat trick while passing for 263 yards (67 percent completion rate).
Nicks caught four of the eight passes thrown in his direction, connecting with Manning for 75 yards and three scores. Welcome to fantasy dominance. I debated long and hard between Nicks and Malcom Floyd in a recent draft. I'm feeling good about the decision that I made.
The Panthers weren't pretty against the Giants, but receiver Steve Smith still made his mark in this contest. Smith caught five passes for 75 yards, including a 19-yard touchdown to close out the first half. He was targeted nine times in the loss.
It's not often that we get to use the term "garbage time" when describing Peyton Manning's final stat line, but that was certainly the case on Sunday against the Texans. Foster ran wild, putting the Colts into comeback mode. Manning finished the game with 433 yards on 57 pass attempts, three touchdowns and two sacks.
As always, tight end Dallas Clark (11 catches for 80 yards and a touchdown) and wideout Reggie Wayne (seven catches for 99 yards and a touchdown) led the way for the vanquished Colts. Second-year man Austin Collie piled up 10 receptions for 131 yards, including a 73-yarder from Manning in the waning moments of the 10-point defeat. Much has been written about Anthony Gonzalez's dissatisfaction with his role in the Indianapolis offense. His targets are going to Collie, who shone as a rookie in his absence. Collie will be among the most requested players on the waiver wire this week.
Embattled Jacksonville quarterback David Garrard produced an efficient effort at home this weekend before a capacity crowd. Garrard completed 16-of-21 pass attempts for 170 yards with three touchdowns. He added 10 rushing yards to offset the single sack he absorbed. Garrard next brings the Jaguars to San Diego. We'll get a look at the Chargers' defense on Monday night.
Marcedes Lewis made the most of his two catches, hauling down two touchdown passes from Garrard for 32 yards. (Kassim Osgood caught Garrard's third touchdown pass).
Rashard Mendenhall was working on a pedestrian effort against the Falcons in a hard-fought contest. Mendenhall carried the ball 21 times for 70 yards before bursting through the line for a 50-yard game-winning touchdown. He caught two passes for 15 yards.
Take your shots at the passing game under Dennis Dixon. Dixon was still able to connect with veteran receiver Hines Ward, hooking up with his top option six times for 108 yards. He was targeted only seven times in this contest. That's efficiency.
Roddy White was targeted an astounding total of 23 times in the Falcon's overtime loss to the Steelers. He came down with 13 receptions for 111 yards against the Pittsburgh secondary. White's longest reception covered only 18 yards, but he aggregated catches like a running back amasses touches. He's ranked eighth in receiving yardage in back-to-back years. White looks ready to post another huge run.
The New England defense and special teams came up large against the Bengals early, although the back-end "garbage" points undid some of the early brilliance. Still, you can't look past a pick-six from Gary Guyton and Brandon Tate's kickoff return for a touchdown to open the second half. The Patriots forced two turnovers and sacks Carson Palmer once.
Tom Brady started the work week as a guy coming out of a car accident with varying reports about his health running wild. He finished Sunday as one of the statistical heroes in the thrashing of Cincinnati. Brady completed 25-of-35 attempts for 258 yards with three touchdowns. He wasn't sacked by the Bengals at all, nor did he commit a turnover.
Wes Welker made a triumphant return to the field on Sunday. He caught two of Brady's three touchdown passes and finished the game with eight catches for 64 yards. Forget the yardage total. Welker piled up catches (11 looks) and dominated in the red zone.
On the other side, owners experienced the glory of fantasy garbage points from Carson Palmer. Palmer completed 34-of-50 attempts for 345 yards with two touchdowns, one interception and a sack. He struggled early, but came alive statistically in the third quarterback.
Chad Ochocinco piled up receptions and pushed many fantasy owners into the winner's circle in the blowout loss to New England. Ochocinco finished the game with 12 receptions for 159 yards, including a 28-yard touchdown in the third quarter.
Win forever? Pete Carroll's Seahawks came out and shocked the 49ers on Sunday. Quarterback Matt Hasselbeck did a fantastic job against the vaunted San Francisco defense. He completed 18-of-23 attempts for 170 yards with two touchdowns, one interception and a rushing touchdown (four yards). Hasselbeck was sacked only once despite huge concerns about the offensive line.
Ahmad Bradshaw showed great burst against the Panthers as the lead back. Bradshaw lost a fumble, but put forth 93 total yards (76 rushing and 17 receiving) and a touchdown. We also saw a good burst out of Brandon Jacobs in the second half, so this backfield will be very interesting (and probably maddening) along the way.
The Cowboys were absolutely brutal on Sunday night, as the offensive line was pathetic. Miles Austin was the lone bright spot in this attack. He caught 10 of the 11 passes thrown to him by Tony Romo for 146 yards and the Cowboys' only touchdown (30 yards was his longest).
If you didn't get to see the Green Bay-Philadelphia game, then go find the tape. You would have seen a vintage Michael Vick running around in a vintage Philadelphia jersey. Vick completed two-thirds of his pass attempts for 175 yards, including a touchdown to Jeremy Maclin (four catches for 38 yards), with three sacks. Vick terrorized the Packers by carrying the ball 11 times for 103 yards.
Greg Jennings led the Packers with five receptions for 82 yards, including a beautiful 32-yard touchdown strike.
Donald Driver didn't pile up yardage, but the veteran receiver found his spots and the end zone. Driver caught five passes for 30 yards, including a six-yard touchdown.
The Arizona-St. Louis game didn't produce any huge numbers, but I must give a nod to new receiver Mark Clayton. Acquired in a trade from Baltimore just a short time ago, Clayton was targeted 16 times by rookie Sam Bradford and hauled down 10 receptions for 119 yards.
Finally, there's Green Bay quarterback Aaron Rodgers. He completed 19-of-31 attempts for 188 yards with two touchdowns, two interceptions and three sacks. Rodgers was happy to get out of the game standing following a hard-hitting affair.
Flops
A funny thing happened on the way to "Fantasy Hypeland." The Bills couldn't produce downfield, thereby allowing Karlos Dansby and the front seven to absolutely obliterate the Buffalo running game. C.J. Spiller earned just six yards on seven carries, adding little consolation with eight receiving yards on four receptions.
Alas, Lee Evans was a non-factor, producing just four receptions for 35 yards. Sigh.
Zach Miller of the Raiders caught four passes for 43 yards, a solid effort in PPR leagues, but a pedestrian effort in standard scoring systems.
I know that Matt Moore took a ton of shots from the Giants, so I shan't pile on here. However, I would be remiss if I failed to acknowledge his 42.4 percent completion rate (14-of-33), 182-yard effort that included four sacks and four turnovers with a single touchdown and 15 rushing yards. The fact that Dwayne Jarrett emerged as the No. 2 receiver for the Panthers on Sunday said a lot of where the passing game is right now.
The decision to showcase the running game and Foster left Matt Schaub and his top receivers as virtual bystanders against the Colts. Schaub completed 9-of-17 attempts for 107 yards with two sacks, one touchdown (Kevin Walter) and one interception. Andre Johnson caught three passes for 33 yards, while my "Man-Crush Award" candidate, Jacoby Jones, produced two receptions for 29 yards.
Pierre Garcon caught four passes for 75 yards, but lost a fumble inside the 10-yard line on the end of a 32-yard reception. Fantasy owners were left salty by the loss of the pending red zone drive. Mike Sims-Walker of the Jaguars was limited to two looks from David Garrard against Champ Bailey. He did not record a catch in the game. It should be noted that Sims-Walker did apologize to his faithful fantasy owners via Twitter last night.
As expected, Michael Turner was slowed by the Pittsburgh front and failed to produce on the ground. It was tempting to bench him on Sunday, and those owners who did breathed a huge sigh of relief when they saw his final stat line. Turner carried the ball 19 times for 42 yards, adding one reception for seven yards.
Matt Ryan passed for 252 yards against the Steelers and led the squad to three field-goal attempts. Alas, that doesn't get it done in fantasyland, and his interception and two sacks nearly wiped out his production entirely.
Miami quarterback Chad Henne completed 21-of-34 attempts for 182 yards with three sacks against a solid Buffalo defense. He got the victory, but his effort was hardly inspiring.
Greg Olsen caught four passes for 37 yards, but lost a fumble. Johnny Knox finished with a pedestrian total of 52 receiving yards on three receptions (seven looks).
Calvin Johnson caught four passes for 45 yards and almost finished the day in spectacular fashion. Alas, he left the ball on the ground and his would-be touchdown turned into an incompletion from Shaun Hill.
The Patriots piled up big numbers against the Bengals, but star receiver and sufferer of contract envy, Randy Moss, was a non-factor. Moss finished the game with five receptions for 59 yards.
Jerome Harrison lost out on the glory of a goal-line carry to Peyton Hillis, leaving fantasy owners shaking their collective fists in rage. Harrison finished Sunday's loss to Tampa Bay with nine carries for 52 yards (one catch for seven yards).
I won't belabor the point. In a good spot against a questionable secondary, Jake Delhomme completed 20-of-37 attempts for 227 yards, one touchdown (Mohammed Massaqoui) and two interceptions. There was his one glorious chance.
I had Alex Smith penciled in as a solid backup option for fantasy owners coming into this season. After watching Sunday's debacle against the Seahawks and hearing the post-game bickering, I'm looking for an eraser for future use. Smith completed 26-of-45 attempts for 225 yards with two sacks and two interceptions. He had an early touchdown to Josh Morgan erased on a challenge, and that was the last thrilling moment for anybody not named Joe Nedney.
Michael Crabtree produced a dismal two receptions for 12 yards.
Frank Gore carried the ball 17 times for a miserable 38 yards against the Seattle front. He added six catches for 45 yards, but owners in non-PPR leagues were left wanting.
Donovan McNabb will take the victory, but trusting fantasy owners didn't exactly get fireworks. McNabb completed 15-of-32 attempts for 171 yards with one sack and 17 rushing yards. He did look more spry in his Washington debut, but that didn't translate to fantasy dominance.
I'll finish this section by writing simply: the Dallas offensive line.
Mixed results
Kyle Orton appeared on "sleeper" lists for Week 1 against the Jaguars, and finished the game with a solid, albeit unspectacular, effort. Orton completed 21-of-33 attempts for 295 yards with one touchdown, one interception and three sacks. He added 12 rushing yards on two attempts to help offset the negative somewhat. Orton did struggle at times, and they're already starting to clamor for Tim Tebow in some circles. He connected well with Jabar Gaffney and did make several nice connections downfield with Brandon Lloyd.
Maurice Jones-Drew narrowly missed the 100-yard mark against the Broncos, thereby denying many owners those glorious bonus points Jones-Drew added three receptions for 15 yards. Don't panic, folks. The touchdown plunges will come eventually.
Mike Sims-Walker was shut out, but second receiver Mike Thomas produced a strong game against the Broncos. Thomas caught six passes for 89 yards to help lead the Jaguars to a huge win for David Garrard and Jack Del Rio. I'm not a huge believer in the Jacksonville passing game week-to-week, but Thomas should be able to amass solid PPR numbers. He did catch 48 passes as a rookie last season.
Miami receiver Brandon Marshall didn't post a monster game in his debut, but the Dolphins got the victory, and the PPR beast accumulated catches. Marshall finished the game with eight catches for 53 yards on 13 targets against a solid Buffalo secondary. The timing between Marshall and Chad Henne will improve over time, and owners in PPR leagues will celebrate.
Cincinnati wide receiver Terrell Owens got off to a solid start in his run with the Bengals. He stayed positive in his Twitter comments following a seven-catch, 53-yard effort in a terrible loss to the Patriots. Owens was targeted 13 times by Carson Palmer.
As expected, Vince Wilfork did a tremendous job containing Cedric Benson on the defensive interior. Benson was limited to a dismal 43 yards on 15 carries with a lost fumble. He saved the day with a late touchdown in garbage time against the Patriots. Take the six points and move on to Week 2.
Carnell "Cadillac" Williams helped lead the Buccaneers to a season-opening victory over the Browns. Williams logged a heavy workload, carrying the ball 22 times for 75 yards. He added two receptions for 23 yards. It wasn't a world-beating effort, but owners who trusted Williams as a third option at running back or a Flex slot received a solid return.
Vernon Davis celebrated his new contract with a strong individual effort against the Seahawks. His eight-catch, 73-yard performance was one of few bright spots for the San Francisco offense. Davis was targeted 12 times by Alex Smith in the embarrassing season-opening defeat. Mario Manningham was on my radar as a receiving option in deeper leagues coming into the season, and he delivered a solid first effort against Carolina. Manningham caught four passes for 85 yards from Eli Manning, including a 31-yard reception. He's worthy of a look-see on the waiver wire.
Oakland quarterback Jason Campbell didn't look much different from JaMarcus Russell at times on Sunday. Campbell completed just 22-of-37 attempts for 180 yards with one touchdown (the aforementioned short pass to McFadden), one interception, one lost fumble and four sacks. Campbell added 34 rushing yards on six attempts to help offset the negative plays, hence earning a slot in the Tweeners section.
Santana Moss continued his run of solid performances against the Cowboys with six catches for 77 yards. He was right at his average from the past three years.
Rookie Dez Bryant caught eight passes for 56 yards, a tremendous debut after missing significant time this preseason.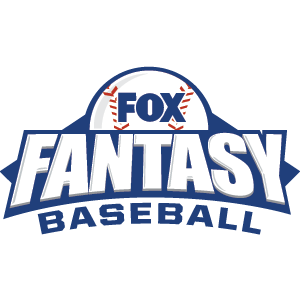 FOX Fantasy Baseball
Join or Create a Free League
Play Now!