Running back committee: See which are most concerning
Welcome to the first weekly edition of our fantasy backfield committee update.
This will help you understand what's going on in the world of running back tandems. Starting next week, we'll include weekly and cumulative stats for all relevant backs.
The four "worry levels" – High, Medium, Low, and Non-Existent – are subject to change on a weekly basis and completely determined by the humble fantasy analyst that writes this article. If you have any comments, insight, etc., please post a comment below.
And now, without further ado, is our look at the backfield status for each of the NFL's 32 teams.
Arizona Cardinals
Committee worry level: Medium
Comment: Beanie Wells should get most of the carries, but Tim Hightower remains a threat in the passing game (63 receptions last season). In a points-per-reception (PPR) league, change the worry level to "High."
Atlanta Falcons
Committee worry level: Low
Comment: A healthy Michael Turner is the man here, and he should easily carry the ball more than 300 times, no matter what the Falcons are saying about not working him so hard. Jason Snelling is only a viable option if Turner gets hurt, and Jerious Norwood can be a decent third-down back.
Baltimore Ravens
Committee worry level: Medium
Comment: Ray Rice was a worthy pick in the top half of the first round in any format, but 235-pound Willis McGahee (14 TDs in 2009) will continue to be an annoyance as a goal-line vulture. Look for Rice to close the gap by adding a few to his total of eight TDs from last season.
Buffalo Bills
Committee worry level: High
Comment: Rookie C.J. Spiller sits atop the depth chart, but that's mainly because Fred Jackson's broken hand kept him out for most of the preseason, and has him as an iffy starter for Week 1. Marshawn Lynch lurks as the group's power back, if he can be called that at 215 pounds. Once Jackson is healthy, this situation might be as fluid as any in the league, with Spiller having All-Pro games in some weeks, and six-carry outings in others.
Carolina Panthers
Committee worry level: High
Comment: Stewart is a good back, but when both players were healthy (or at least active) last season, Williams got more work. He deserved it, as he has averaged more than 100 yards per game from scrimmage in each of the last two seasons. Both can be fantasy starters, but don't expect Stewart to get any 20-carry games unless Williams suffers an injury.
Chicago Bears
Committee worry level: Medium
Comment: Forte has looked good in the preseason, and when Mike Martz got hired as the Bears' offensive coordinator, I couldn't help but think, "Marshall Faulk." I also can't help but think about how mediocre Forte was last year, and how good Chester Taylor was whenever the Vikings gave him a chance to play. This one could go to either "Low" or "High" in a heartbeat.
Cincinnati Bengals
Committee worry level: Non-existent
Comment: Cedric Benson is the man here until he gets hurt. He'll run plenty, since wideouts Chad Ochocinco and Terrell Owens are more famous than they are good at this point. Bernard Scott waits on the sideline for Benson to sprain an ankle or get arrested again. If Scott was a bad guy, couldn't you see him anonymously sending Benson some off-day plane tickets to Austin, since that's where he seems to get into trouble?
Cleveland Browns
Committee worry level: Medium
Comment: It's only "Medium" because the Browns tried hard to replace Jerome Harrison with Montario Hardesty in the offseason, indicating that their trust level isn't so high. Harrison will get the work now – I'll believe the Peyton Hillis nonsense when I see it. One of last year's popular sleeper candidates, James Davis, is around as well. Meetings for the online chapter of the Jerome Harrison Fan Club will be held right here each Thursday.
Dallas Cowboys
Committee worry level: High
Comment: During a preseason chat, a Cowboys beat writer was asked to project a workload breakdown for the backfield. Assuming 30 carries, he wrote, "Felix Jones 15, Marion Barber 10, Tashard Choice 5." No argument here, and Jones could do some damage with that kind of work.
Also, plan for another season of me writing over and over, "Why won't they let Choice play?"
Denver Broncos
Committee worry level: Medium
Comment: Knowshon Moreno got twice as many carries as Correll Buckhalter did last season, but Buckhalter was a thorn in Moreno's side, and in the sides of his fantasy owners (of which I was one). The Broncos will give Moreno every chance to succeed, but he probably won't get too many more touches than the 275 he had last season.
Detroit Lions
Committee worry level: Low
Comment: Rookie Jahvid Best appears to be the man, and while the presence of Kevin Smith, Maurice Morris and Aaron Brown seems scary, only Brown has yet to prove that he's no better than mediocre.
Green Bay Packers
Committee worry level: Non-existent
Comment: Here's what I wrote in this space before Week 1 in 2009: "Grant is unquestionably the man for the Pack." Nothing has changed.
Houston Texans
Committee worry level: Medium
Comment: Why "Medium?" Because Arian Foster needs to earn his current fantasy darling status in more than two good late season games. Steve Slaton has certainly had fumbling problems, but has everyone forgotten that he totaled 1,659 yards from scrimmage and 10 touchdowns TWO years ago?
Indianapolis Colts
Committee worry level: Medium
Comment: Before he got hurt last year, Donald Brown was pushing Joseph Addai for touches. It wasn't an even split, but it wasn't far off. Addai scored a boatload of touchdowns in 2009, but he has averaged less than four yards per carry for two consecutive seasons. Let's keep an eye on this one.
Jacksonville Jaguars
Committee worry level: Non-existent
Comment: Should we be a little worried about MJD's knee issues during the preseason? Sure, but you're not really going to draft or pick up Rashad Jennings.
Kansas City Chiefs
Committee worry level: High
Comment: Everyone loves Jamaal Charles, and it's hard not to. The guy showed explosive, game-breaking ability in the second-half of last year, when he ran for 745 yards and five touchdowns in his final eight games. However, the Chiefs signed free-agent Thomas Jones (1,402 yards rushing in 2009) during the offseason, and unless we're supposed to think that Jones' ability has fallen off a cliff, he's going to get a good share of the workload.
Miami Dolphins
Committee worry level: High
Comment: Ronnie Brown probably gets the carry edge over Ricky Williams until he gets hurt – and he always gets hurt. They'll both get enough work to merit starting in most weeks.
Minnesota Vikings
Committee worry level: Low
Comment: Some people have said that rookie Toby Gerhart might swipe some of Adrian Peterson's goal-line touches, but Gerhart isn't healthy right now. When he gets healthy, well, I'll believe it when I see it. Even with Purple Jesus' fumbling issues, if you had maybe the best runner on earth, would you give someone else the ball in short-yardage situations? Come on.
New England Patriots
Committee worry level: High
Comment: Never trust the situation here unless they get a real lead back someday. If you put a gun to my head and made me pick one guy, it would be Laurence Maroney over Fred Taylor, Sammy Morris and Kevin Faulk, but that's because Maroney is the only one who's not 78 years old.
New Orleans Saints
Committee worry level: Medium
Comment: Pierre Thomas seems to be the man here, as Reggie Bush is settling into a nice career as a super-situational ex-Heisman winner. Thomas was a breakout candidate last year, but injuries derailed him. Here comes the second chance.
New York Giants
Committee worry level: High
Comment: Brandon Jacobs had 224 carries last season to Ahmad Bradshaw's 163, but it looks like there will be something like a 50-50 split this season, with Bradshaw starting at the outset. Maybe this will make Jacobs mad enough to take out his frustrations on comparatively tiny opposing defenders.
New York Jets
Committee worry level: Medium
Comment: Shonn Greene is a very good runner, and he'll get huge holes opened by a terrific offensive line. However, he can't catch the ball at all, and if LaDainian Tomlinson has anything left in the tank, he'll vulture an extremely annoying number of touchdowns away from Greene.
Oakland Raiders
Committee worry level: High
Comment: Michael Bush is questionable for Week 1 after having preseason thumb surgery, so Darren McFadden appears likely to get the start. Assuming a level playing field, you'd take Bush over McFadden, since Bush has played well when given the chance (4.6 yards per carry in his career). But what if the speedy McFadden goes off against the Titans? He'll get another chance to at least share the job, right?
Philadelphia Eagles
Committee worry level: Medium
Comment: LeSean McCoy will fill the multipurpose back role vacated by Brian Westbrook, and he figures to do well. Unfortunately, Mike Bell and maybe even Leonard Weaver will be around to take away the goal-line carries, making McCoy's fantasy production suffer.
Pittsburgh Steelers
Committee worry level: Low
Comment: Rashard Mendenhall is the lead back here, and even though head coach Mike Tomlin has made some noise about Ike Redman getting a "chance to excel" at short-yardage work, that could be all talk. Bet on Mendenhall getting most of the important carries from all distances until we see otherwise.
San Diego Chargers
Committee worry level: Low
Comment: Head coach Norv Turner said during the off-season that versatile rookie Ryan Mathews will probably get around 300 touches. That doesn't leave much work for anyone else, including small but speedy Darren Sproles.
San Francisco 49ers
Committee worry level: Non-existent Comment: Rookie Anthony Dixon looks pretty good, and Brian Westbrook is on the roster, but Frank Gore is the kind of back that can stay on the field in any situation.
Seattle Seahawks
Committee worry level: High
Comment: Earlier this week, head coach Pete Carroll said that Justin Forsett would start in Week 1, but also took great pains to note that the starting nod didn't mean Forsett would get more carries than Leon Washington or Julius Jones. Figure on Jones being the third banana here, with scatbacks Forsett and Washington sharing much of the work until Carroll decides he wants a guy taller than 5-foot-8 to carry sometimes.
St. Louis Rams
Committee worry level: Non-existent Comment: Steven Jackson totaled 1,738 yards from scrimmage last season, but scored only four times thanks to the Rams' brutal offense. He deserves better.
Tampa Bay Buccaneers
Committee worry level: Medium Comment: Cadillac Williams is clearly the top back on the roster, but 2009 was his first injury-free season during a five-year career. Unknown Kareem Huggins is the handcuff, with fullback Earnest Graham possessing running ability as well. This situation is only "Medium" because of Williams' injury history.
Tennessee Titans
Committee worry level: Non-existent
Comment: Chris Johnson is a stud. I might just leave this Titans' space blank for the next 16 weeks.
Washington Redskins
Committee worry level: Low
Comment: Clinton Portis sits atop the depth chart after wowing observers and teammates with renewed dedication, a slimmed-down physique, etc., during August. Portis is talented, and if the preseason reports are true, he'll relegate Larry Johnson to backup duty.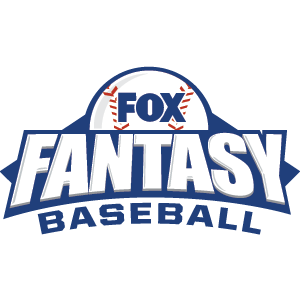 FOX Fantasy Baseball
Join or Create a Free League
Play Now!