Fantasy Football Draft Strategy: Running Back Committee Advice
During the 2015 fantasy football season, we post a weekly update on some of the more interesting running back committees. There's a lot we don't know about such situations at this point in the summer, but let's take a look at some of the more interesting/confusing backfields around the league heading into fantasy football draft season. Some might turn into committees, while others will provide interesting training camp battles.
Click Here to Play FOX Fantasy Football
Atlanta Falcons
At 6'1, 210 pounds, rookie Tevin Coleman is more of a traditional lead-back type than second-year man Devonta Freeman (5'8", 206 pounds). This competition is far from over, as head coach Dan Quinn said the two backs were "absolutely battling for it" during OTAs. Freeman currently sits atop the team's depth chart.
Smart money: Coleman, who ran in a zone-blocking scheme as a collegian. Freeman may have worked hard during the offseason, but he seems like more of a change-of-pace type.
Cleveland Browns
After Ben Tate was jettisoned in November, the Browns went with a Isaiah Crowell-Terrance West timeshare. From that point on, Crowell ran 70 times for 249 yards and three touchdowns, while West carried 59 times for 265 yards and a score.
The Browns don't seem satisfied with the pair, having drafted Duke Johnson in the third round out of Miami. Johnson is smaller than Crowell and West, but catches the ball well, and drew raves from observers during offseason workouts. If Crowell fixes his fumbling issues, he could have a nice season with Johnson as his primary sidekick. Or, Johnson could take over as the team's feature back in short order. The least likely scenario is West having a primary role, as he seems to have fallen out of favor with the team.
Smart money: A Crowell/Johnson committee for much of the season. Crowell is too good a runner to get buried unless he leaves too many balls on the turf.
Dallas Cowboys
Remember when Darren McFadden was going to unleash his explosiveness on the NFL? He did precisely that in 2010, racking up 1,664 yards from scrimmage. Unfortunately, McFadden's other six seasons have been marred by injury, poor blocking and bad production, and he averaged 3.3 yards on 485 carries from 2012-14.
Joseph Randle won't be confused with DeMarco Murray anytime soon, but he's better than McFadden, and worked with the first team during most of OTAs. Some people want to take fliers on former Cardinal Ryan Williams, but training camp figures to show that Randle is the guy to own here.
Smart money: Randle by a lot, with Lance Dunbar getting 50-60 catches as a change-of-pace back.
New Orleans Saints
Mark Ingram is the lead dog here, and is fine to draft as a top-15 back. C.J. Spiller is interesting as well, as the Saints will try to get him the ball "in space," which didn't happen often enough in Buffalo.
The Saints targeted their backs 166 times last season, and had Pierre Thomas catch 77 passes in 2013. If Spiller stays healthy, 80 receptions are a good bet.
Smart money: A standard run/pass division of labor between Ingram and Spiller.
New York Giants
Rashad Jennings, Shane Vereen, Andre Williams … what's a fantasy owner to do?
Shane Vereen will be the third-down/receiving back, for sure. Jennings is more likely than Williams to carry the ball on early downs, but he's never touched the ball 200 times in a season. Williams is probably the best goal-line runner, and Vereen is good enough that he shouldn't just be a CoP guy. Confused? Join the club.
Smart money: Vereen, since he's different than the other two. He can catch, run and block, and will earn the coaching staff's trust. The G-Men will spread the wealth on early downs, though.
New York Jets
Like Vereen, Stevan Ridley also moved from New England to a crowded situation in New York. The Jets have Ridley, Chris Ivory, Zac Stacy and Bilal Powell ready to battle in camp. Powell is mainly a receiver, while Ridley's pace of recovery from knee surgery isn't clear just yet (he might start the season on the PUP list).
Ivory is probably the best runner of the bunch, but he hasn't proven to be durable, so he'll probably share work with his colleagues. This committee could be a mess, and if you're looking for an RB2, find one elsewhere.
Smart money: Um … do we have to pick one? Ivory might be the best, but his ceiling is limited. Getting Stacy as a late-round flier could be interesting.
Tampa Bay Buccaneers
The Bucs had a terrible O-line last season, and even though they drafted a couple of big fellas in the second and third rounds, don't expect them to stabilize things right away. It sounds like they want Charles Sims to be the man, but he wasn't exactly good when given chances last season, so we shouldn't write off the Muscle Hamster (Doug Martin) just yet. Let's see what camp tells us.
Smart money: Sims, whose fantasy stock will rise if he has a strong camp. It won't rise too much, as that pesky blocking problem will get in his way.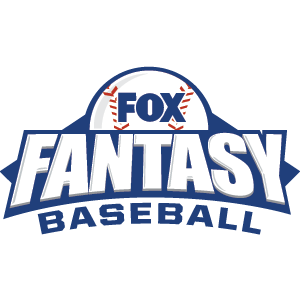 FOX Fantasy Baseball
Join or Create a Free League
Play Now!