Projected total yards leaders: Six will total at least 1,600
Which iteration of your positional rankings are you working on right now?
You don't need to downplay it. You're putting in the time. You're doing the work. Forget about the spreadsheet detailing the quarterly projections of gnome sales.
We know what time it is right now. Draft season is in full effect, and owners are sorting through practice notes to reshuffle things one final time before launching their draft applets. Make sure that Java is enabled.
Anyway, I'm rolling through the numbers to give you one more thinking point. The number of workhorse backs has obviously dwindled in recent years as committees and vultures rule the day. For the moment, we're not thinking about the goal-line efforts. We're not reviewing red zone offenses. I'm thinking about players who provide all-around efforts all over the field, those players who can turn a one-yard gain into a sprint for glory or the quick swing pass into a big gainer.
This time out, I'm evaluating the top performers in terms of total yardage. As you'd expect, most of the big guns make an appearance, beginning with the consensus No. 1 overall pick.
1. Chris Johnson, Tennessee
Johnson has already set his sights on the single-season rushing record. I don't know that he makes it (I projected 1,815 yards), but he'll certainly retain a heavy workload for Jeff Fisher's squad. Johnson quietly amassed 50 receptions last season, as fans and fantasy owners were fixated on his weekly rushing heroics (13 games with at least 97 yards). He's a beast, pure and simple.
2009 Total Yards: 2,509
2010 Total Yards Projection: 2,278
2. Ray Rice, Baltimore
Fantasy owners have been reticent to jump aboard the Rice bandwagon. They cite the improved passing attack. They cite the presence of Willis McGahee. I'm still looking at a player who racked up 332 touches (78 receptions) with eight total touchdowns. For the purpose of this piece, I'll look to a slight regression in his workload given the arrival of Anquan Boldin. However, don't look past the extra creases and lanes afforded Rice by the improvement of the passing game.
2009 Total Yards: 2,041
2010 Total Yards Projection: 2,019 yards
3. Adrian Peterson, Minnesota
All of the talk about Brett Favre and the maladies affecting his receivers has allowed Peterson to quietly just go to work. He also very quietly caught 43 passes for the Vikings last season, a vast improvement from his first two seasons. Favre's getting the headlines, but this offense still runs, literally and figuratively, through Peterson. He's averaged 332.7 touches and 1,771 total yards per season. Injuries in the receiving corps portends to more pass-catching opportunities for "All Day."
2009 Total Yards: 1,819
2010 Total Yards Projection: 1,876
4. Steven Jackson, St. Louis
How heavy is that world? Jackson remains a shining example of Atlas on the football field, although the cavalry appears to be on the way in the guise of Sam Bradford. Jackson has averaged 1,626 total yards in the past five years. During this period, Jackson averaged 52.4 receptions and will undoubtedly remain a key safety valve for Bradford.
2009 Total Yards: 1,738
2010 Total Yards Projection: 1,707
5. Maurice Jones-Drew, Jacksonville
In spite of the fact that MJD split the workload during the first three years of his NFL run in Jacksonville, Jones-Drew has averaged an astounding 1,426 total yards per season in his four-year career. We know that he'll barrel over players at the goal line and that the offense runs through him. Jones-Drew also remains the team's most consistent receiver (50 receptions per season). I'm moderately concerned about the knee issue that surfaced following the team's second preseason game, but for now, I'll believe Jack Del Rio and the assessment of "soreness."
2009 Total Yards: 1,765
2010 Total Yards Projection: 1,698
6. Frank Gore, San Francisco
The 49ers have suddenly become a sexy pick for pundits, and they're banking on a monster season from Gore. He's been a consistent contributor on the ground and through the air in the past four years. Gore has averaged 1,663 total yards in the past four years, and I'm certainly intrigued to watch him operate behind an improved offensive line. He's averaged 52 receptions during this period and remains a huge factor for Alex Smith.
2009 Total Yards: 1,526
2010 Total Yards Projection: 1,633
7. Ryan Grant, Green Bay
He's not sexy, but he's highly-productive in one of the league's most explosive offenses. Aaron Rodgers has ample weapons to target downfield, thereby allowing Grant to chip away between the tackles. Grant has topped 1,200 rushing yards in back-to-back seasons with moderate contributions to the passing game. Remember, he pushed for 1,200 yards last year despite injuries on the offensive line.
2009 Total Yards: 1,450
2010 Total Yards Projection: 1,502
8. DeAngelo Williams, Carolina
Williams splits the workload with Jonathan Stewart, of course, but remains the focal point of the offense when available. He missed three games last season and still amassed nearly 1,400 total yards. Williams was on pace to match his 2008 heights prior to the injury that cost him three of the final five games. And, with a bucket of questions still circling around the passing game, I have no doubt that the heavy workload continues.
2009 Total Yards: 1,369
2010 Total Yards Projection: 1,481
9. Matt Forte, Chicago
Forte has been derided all off-season following his rough sophomore season. He still amassed enough touches on a weekly basis to yield a sizable yardage total. Unfortunately, frequent red zone turnovers limited his touchdown production. Forte will cede some touches to Chester Taylor, but Forte remains a huge component of the Chicago passing attack.
2009 Total Yards: 1,400
2010 Total Yards Projection: 1,465
10. Rashard Mendenhall, Pittsburgh
Mendenhall excelled in his first season as the top option in Pittsburgh. He twice topped 150 rushing yards (six games with at least 80 rushing yards) and showed increased confidence in the passing game (25 catches). The Steelers will lean heavily on Mendenhall while awaiting the return of Ben Roethlisberger. Sure, he'll cede some carries to some combination of Jonathan Dwyer and Mewelde Moore (Ike Redman?), but this is Mendenhall's team. We know that Mike Tomlin wants to run the ball and play defense. That will never be more evident than in the first quarter of this season.
2009 Total Yards: 1,369
2010 Total Yards Projection: 1,407
11. Michael Turner, Atlanta
I understand that Turner doesn't rack up much in the receiving yardage category, but those rushing yards pile up in a hurry once he finds daylight. He'd just found his stride prior to getting injured last season, and I anticipate a handful of monster games to warrant his No. 5 overall ranking.
2009 Total Yards: 906
2010 Total Yards Projection: 1,349
12. Knowshon Moreno, Denver
Moreno cracks the list based on his expected role in the Broncos' offense, but that hamstring injury concerns me greatly. His availability for the opener remains in question, although owners breathed a half-sigh of relief following his return to the practice field. If healthy, Moreno will give us our fair share of highlight-worthy plays. I'm fearful that the hamstring injury lingers.
2009 Total Yards: 1,160
2010 Total Yards Projection: 1,331
13. Jamaal Charles, Kansas City
Charles enters the season with questions about his shoulder and the presence of Thomas Jones (Dexter McCluster to a lesser extent), but there's no denying his "home run"-hitting ability. I'm particularly intrigued to watch Matt Cassel's reunion with Charlie Weis. Any sustained continuity in the passing game will yield gaping holes for the speedster to sprint through. Charles also caught 40 passes last season, and I'd anticipate that he retains that role despite the availability of the other options.
2009 Total Yards: 1,417
2010 Total Yards Projection: 1,286
14. Pierre Thomas, New Orleans
We know that the ball is going to get spread around in New Orleans, as it always does, but Thomas came into his own last year as a runner and, at times, a fine receiver. He caught at least three passes in seven games last season and logged at least 80 total yards in eight different contests. Reggie Bush will still be in the mix for touches (and a third back TBD). Thomas is the unquestioned lead.
2009 Total Yards: 1,095
2010 Total Yards Projection: 1,242
15. C.J. Spiller, Buffalo
I originally envisioned that Chan Gailey would get creative with Spiller and split him out as a receiver. Injuries to Marshawn Lynch and Fred Jackson have opened the door for Spiller to assume a much larger role from the outset of the season. Given his play-making capabilities, there's no keeping Spiller off the field. He'll post enough big runs to warrant his placement on this list.
2009 Total Yards: —
2010 Total Yards Projection: 1,196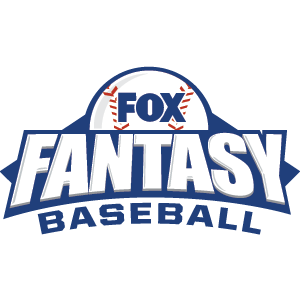 FOX Fantasy Baseball
Join or Create a Free League
Play Now!