Fantasy Football Podcast: Fournette ready to make an impact
Will Leonard Fournette have an immediate fantasy impact? Will Jamaal Charles help the Broncos? On the latest episode of the FOX Fantasy Podcast, John Halpin talked with former Broncos OT Ryan Harris (Altitude Sports Radio) about some skill players from the NFL draft, as well as Harris' hometown team.
Excerpts from the discussion are below.
Q: How does the Broncos' backfield break down with the addition of Jamaal Charles?
A: Charles is a huge pickup for the Denver Broncos. They needed juice, as Vance Joseph has said so many times, and they got juice. The Broncos wanted to go after Christian McCaffrey, clearly. They got a guy who's similar to McCaffrey in that he can line up as a halfback, he can line up as a receiver, he can line up in the slot. There will be an opportunity to have C.J. Anderson and Jamaal Charles on the field at the same time with Emmanuel Sanders and Demaryius Thomas. If that's not an offensive coordinator's dream, I don't know what is, and I don't know who they are.
Q: You're a Notre Dame guy. Tell me about Deshone Kizer. He's not a right-away guy, but will he be a good down-the-road guy?
A: He doesn't have to be a right away guy, because they have world champion Brock Osweiler, who has won 24 games in the NFL, one against the New England Patriots. Kizer can learn from Brock, take his time, learn the new system, see the mistakes Brock makes, and really get accustomed to knowing what your role is as a quarterback.
Q: You think Osweiler gets a bad rap?
A: Absolutely. Bill O'Brien has had nine quarterbacks in three years. That's not a system – that's a problem with the head coach. If you think Brock Osweiler is the reason, that's certainly one opjnion, but quarterback struggles are a part of the game … You don't see a team have nine quarterbacks in three years. That's insane. That points to a problem with coaching. Bill O'Brien is notorious in the NFL for not being a great coach.
Q: Was it worthwhile for the Jaguars to draft Leonard Fournette at No. 4, and is their offensive line good enough to break him free for some yards?
A: Was it worth it? Absolutely. T.J. Yeldon was their leading rusher last year with 465 yards … the answer is yes in capital, bold letters. This is a great, great back. He's been compared to Bo Jackson, and I completely agree.
Is the offensive line good enough? Great running backs make great offensive lines. Offensive linemen learn how their running back runs, and they learn what makes their running back successful … Leonard Fournette will make his offensive linemen and his team more successful. I'll throw out a guarantee – he'll have more than 465 yards rushing.
Q: Panthers GM Dave Gettleman said that the best between-the-tackles runner he's ever seen is Curtis Martin, and Christian McCaffrey reminds him a lot of Martin. That's high praise – do you agree with that assessment?
A: Absolutely. This guy can help you score in so many ways. He can help you score from the halfback position, from the slot, and he can also help you score as a tight end. There's no one better to give him the ball than his quarterback. He has the opportunity, playing with Cam Newton, to provide substantial stats for fantasy owners in a variety of ways, creating mismatches galore for defenses in his division and throughout the NFL.
To hear more of this conversation, listen now via the player near the top of this page!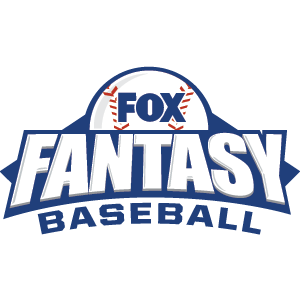 FOX Fantasy Baseball
Join or Create a Free League
Play Now!