Fantasy Football Players Returning From an Injury
Let me preface this by saying that NFL injuries aren't something one should make light of, but in reality "out for the season" is a phrase no fantasy football owner wants to hear or see.
Those words send owners into a panic as they scan the waiver wire for potential replacements or in an effort to block their opponents from upgrading.
With that said, here are some guys who ready to make plays after sitting out a majority of last year.
Le'Veon Bell, PIT – MCL/PCL
First, teams who drafted Bell had to wait for him to serve a three-game suspension. When he was finally activated, Bell rushed for three touchdowns and had three games with 100+ yards rushing in the first five weeks. Then, a devastating knee injury suffered against the Bengals sidelined him for the remainder of 2015. Though Bell has only been in the league for three years, he's proven to be one of the best fantasy running backs in the NFL when healthy. Also, in 2014, Bell had the second-most receptions and the most receiving yards among fellow RBs. No matter the scoring format, Bell is a legit first-round draft pick.
Jamaal Charles, KC – ACL
Back in the day, Charles was a no-brainer, slam dunk fantasy football first-round draft pick. In 2012, he rushed for over 1,500 yards in and 2013 Charles scored 12 rushing TDs. However, last season, he played in only five games before suffering a season-ending ACL injury to his right knee. Charles already tore the ACL in his left knee during his 2011 campaign, too. In last year's absence, Charcandrick West led the Chiefs with 634 rushing yards (4.0 yards per attempt) and Spencer Ware also earned carries (5.6 yards per rush). With a possible committee on the horizon, and with fresher legs climbing up the draft board (Todd Gurley, Ezekiel Elliott, David Johnson, etc.), Charles has fallen to 15th overall and the seventh RB selected. On the bright side, a fantasy team who drafts an elite WR in the first round could end up with a steal if Charles is still available for round two.
8/7 UPDATE: Charles is 10 months removed from his ACL injury and has yet to practice this year. Ware, West, and even Knile Davis are all chomping at the bit to get some playing time while Charles recovers.
Arian Foster, MIA – Achilles
Foster earned his fantasy football fame when he filled in for the injured Ben Tate in 2010. That season, Foster rushed for 1,616 yards and 16 TDs. Both are still career-highs. He's been a high draft pick ever since. However, after rupturing his Achilles tendon against the Dolphins, Foster's 2015 season ended early and the Texans didn't seem too eager to resign him. Instead, Miami scooped him up on July 18th. The Dolphins lost their lead RB, Lamar Miller, to the Texans. Unfortunately for Foster, Jay Ajayi was drafted by Miami in 2015 and was expected to start in 2016. On a positive note, Miami threw the ball 64.8 percent of the time in 2015 (fourth-most) and Foster is known for his hands. He's tallied at least 58 receptions in four of the past six seasons.
Jordy Nelson, GB – ACL
It was a sad day in Green Bay when their No. 1 receiver, Nelson, tore his ACL in Week 2 of the preseason last year. He was coming off of a career-high 98-catch, 1,519-yard season in which Nelson scored 13 TDs. Naturally, the Packers offense suffered without him. In 2014, they scored 30.4 points per game (most in NFL). Last year, that stat fell to 23 ppg (15th in NFL). Currently, Nelson is being taken 14th overall (seventh WR) in fantasy football leagues. With Aaron Rodgers as his QB, and Randall Cobb by his side, Nelson can return to greatness in 2016.
Ravens' offense
For the third consecutive year, the injury bug bit Baltimore. There were 19 players on their injured reserved list in 2014. By the end of 2015, the Ravens had 20 players on the IR list (record-high for John Harbaugh era). The record was broken (bad pun) again in 2015 with 24 players on IR (most in NFL). They lost their QB (Joe Flacco – ACL), RB (Justin Forsett – arm), WR (Steve Smith Sr. – ACL), WR2 (Breshad Perriman – knee), and TE (Dennis Pitta – hip), just to name a few.
Other notable quick hits:
Keenan Allen, SD (kidney) – Last year, Allen caught 67 passes for 725 yards…in only eight games! If he plays a full season, you could potentially double those stats (134 receptions, 1,450 yards). Those projections would've made Allen third in catches (two behind the leader) and fifth in yards (tied with Odell Beckham Jr.).
8/7 UPDATE: Allen was seen sitting on the bench with his left shoe off with is foo and ankle heavily taped. He suffered the injury during the Chargers' FanFest on August 6th. Coach Mike McCoy revealed that Allen was stepped on and should be fine.
Tony Romo, DAL (collarbone) – Doesn't it seem like Romo is always hurt? Well, before 2015, he missed only two games in four years. He's also thrown at least 31 TDs in three of those past four campaigns. With Elliott in the backfield, the passing lanes could open up even more for the Romo-to-Bryant connection.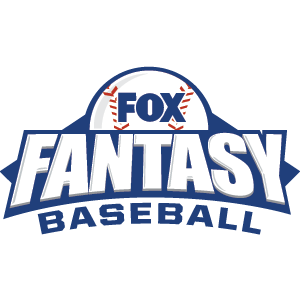 FOX Fantasy Baseball
Join or Create a Free League
Play Now!