Fantasy football players not to write off in 2014
We, as a society, strive to be first. From posting snarky comments below YouTube videos to seeing bands who only play inside sardine can-sized clubs to fantasy football sleepers we awaken by merely speaking their name on draft day.
About this time every year, the shiny new toys come out of the fantasy football box. Their slick packaging and statistical resumes follow them from a season ago. At times, fantasy owners are blinded by the mob's infatuation with the stars of tomorrow when the stars of yesterday are still viable cogs in the machine. The Derrick Mason corollary exists people!
So, as we look ahead to the 2014 fantasy football draft season, here are five "if you are thinking of drafting Bob, don't forget about George" scenarios.
Floyd's fantasy mob is growing by the day and to an extent, rightfully so. He did nearly double his stats year-over-year with over 1,000 receiving yards and five touchdowns. Pundits will stress Larry Fitzgerald's age and how Floyd now becomes the Cardinals' deep threat. All of these notes are warranted talking points for the 2012 FIRST ROUND PICK out of Notre Dame. In that same breath, owners should know he only averaged six fantasy points per game the last month of the season (playoffs).
Tight end or wide receiver, we all can agree it's Jimmy Graham's show within the Saints' pass attack. However, last December, Marques Colston produced at a WR1 level. He caught 28 passes (42 targets) for 347 yards with three touchdowns the last month of the regular season.
In fact, over the last three seasons, Colston has averaged 13 fantasy points per game (standard) the last four weeks of the season (playoffs).
Let's look at the breakdown of the Vikings' options on offense directly linked to the Patterson's fantasy potential in 2014. You'll either have rookie quarterback Teddy Bridgewater or Matt Cassel (11:9 TD:INT last season) behind center, Adrian Peterson hungry for 300 carries and a postseason berth, and Kyle Rudolph primed for another Pro Bowl season with Norv Turner as offensive coordinator.
Now this isn't to say Patterson's value becomes muted because of these variables – far from it. Patterson led all fantasy wide receivers in scoring the final four weeks of the season – 16 FPPG – and the driving force behind this bandwagon of intrigue.
However, it's worth noting that Rudolph wasn't around during this December surge and Adrian Peterson wasn't exactly 100 percent in what was another lost season for the Vikes and allowed for C-Patt experimentation. There's a lot to like about his game, but not sure I'd gamble too early.
Let's face facts, White was a mess (ankle, hamstring) up until the final month of the 2013 season. Once "healthy," he caught 33 balls (47 targets) for 359 yards with two touchdowns the last four weeks of the season without Julio Jones in the lineup. Even at 32 years old, and with Tony Gonzalez retired, owners should believe White still has a little left in the tank to produce at a WR2 level within the Falcons' pass-first offense.
Prior to last season, White averaged 96 receptions, 1,323 receiving yards and seven-and-a-half touchdowns over the previous two season – his "down" years.
Note: Off the field, White is dealing with the death of his half-brother who was killed earlier this year.
Ellington didn't receive a lot of national ink during the Cardinals' solid 2013 campaign, but 6.4 yards per touch and 9.5 yards per reception aren't to be ignored in a backfield in desperate need of a leader. Arizona's rushing game has failed to crack the league's top 20 in the last decade. With that said, Bruce Arians is a tough nut to crack, convince Ellington is their RB1 and he definitely isn't ready to crown Ellington the next Ottis Anderson.
Running back-friendly Hue Jackson's promotion to offensive coordinator in Cincinnati has garnered plenty of attention among the fantasy community and, in turn, Bernard's stock received an uptick. The second-year back out of North Carolina has that highly-coveted hybrid ability to run and catch out of the backfield. We're still waiting on clarity of how rookie Jeremy Hill fits into the plans as I assume BenJarvus Green-Ellis is the odd man out.
And here's a fun fact, Andre Ellington averaged 9.88 FPPG the last four weeks of last season, while Gio Bernard average 9.85.
He ain't dead … yet.
It's June and passive aggressive statements like "Jackson's role may be reduced in 2014" are popular column-inch fillers, but why should we bail on a guy who played in 16 games, ranked 10th in fantasy point scored among running backs, nearly split carries with Spiller 50/50 and ranked inside the top five in carries inside the opponent's 10 yard line with 26 (behind Jamaal Charles, Frank Gore, and Marshawn Lynch)?
Granted, at 33 years old, knowing Jackson wasn't always playing at 100 percent in 2013 with the echoes of Bryce Brown's footsteps behind him, fantasy owners who shy away from drafting the Bills' running back as a low-end RB2 or FLEX option would have a case, but remember this: Jackson averaged 11.92 fantasy points per game the last four weeks of 2013, while Spiller posted 8.80.
Jackson's situation is very similar to Frank Gore. Some are trying to outrun the curve and name his fantasy successor first, but Jackson and Gore keep beating that drum. I suggest you listen.
There's Jimmy Graham and everybody else. You will read that a bunch the next two months.
Here's a fantasy football quiz that will stump your buddies: After Graham which tight end ranked second in fantasy points per game the last four weeks of the season?
A: Yes, it was Lewis at 9.90 FPPG.
When you look at what Chad Henne has to work within the Jaguars' passing game, Cecil Shorts and two rookie receivers in Marquise Lee and Allen Robinson, the 6-foot-7 tight end entering his ninth season does provide the QB a broad red-zone target. There was a time (2010), when Lewis caught 10 touchdowns and posted 700 receiving yards. Plus, if you are one who believes the Jags will continue to trail the opposition in the second half, who better to feast in PPR league than a veteran check down option like Lewis?
Questions, concerns, comments: @FOXSportsFowler
RELATED: AFC South Previews: Colts | Titans | Texans | Jaguars | League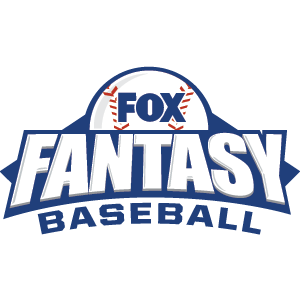 FOX Fantasy Baseball
Join or Create a Free League
Play Now!