Thursday's stars and flops: Thomas succeeds; Vikings WRs disappoint
Let's pull away from the analysis and play-by-play breakdowns for a moment, sit back and smile. Football is back.
Thursday's opener between the Minnesota Vikings and New Orleans Saints gave us all of the pomp and circumstance that you'd want from a sporting event with no title at stake. Seriously, if you added another half-hour of pregame festivities and a couple more parties, you'd have replicated Super Bowl week for a first-look of the 2010 season.
We packed local watering holes, overloaded delivery personnel at restaurants nationwide and used more computing power setting fantasy lineups on Thursday than it took to send man into space. It's truly a glorious thing.
But, at the end of the night, fantasy owners were left in one of two camps.
• You celebrated the advent of the New Orleans run game, the effort of its defense and Visanthe Shiancoe.
OR …
• You immediately started wringing your hands, cursing the fantasy gods and scouring the waiver wire for receiving help.
Slow down. After all, it is but one game in a marathon season.
I'll save the analysis of Brett Favre's performance for later in this piece.
I'll start with the game's MVP. Give some love to the New Orleans offensive line. Jahri Evans, Carl Nicks and Jonathan Goodwin powered through the vaunted Minnesota defensive line, producing three drives totaling 32 plays in the second half. The Saints ran 21 plays and leaned on the offensive line to control the clock for over 11 minutes of the fourth quarter.
The shift in second-half offensive strategy made a fantasy stud out of Pierre Thomas, who finished with strong numbers after a pedestrian start. Thomas carried the ball eight times for 31 yards and capped off a long drive with a one-yard touchdown plunge. He was the odd-man out in many roster questions put forth in the Twitter-verse and my radio spots this week. Thomas finished the game with 19 carries for 71 yards, adding three catches for 15 yards.
Some owners got pumped up after watching Garrett Hartley pump through an extra point some two minutes and four seconds after kickoff. Drew Brees marched the Saints down the field efficiently and expeditiously, sending the throng assembled into a mini-roar. Hartley would loom large in this game, so we'll get back to him in a minute.
Brees made things look easy at the outset, feeding off a crowd still buzzing from appearances by Taylor Swift and The Dave Matthews Band. Brees completed 3-of-4 pass attempts for 69 yards on the opening possession, capping the five-play drive with a 29-yard touchdown strike to Devery Henderson. He would complete 75 percent of his pass attempts Thursday night for 237 yards and was sacked only once.
Ultimately, fantasy owners were left wanting after such a torrid start against the injury-depleted Minnesota secondary. Brees had a few near-misses down the field, but those don't help in the final stats.
Henderson, the recipient of the early touchdown pass, added one catch for nine yards to finish with 38 receiving yards. He was targeted just four times by Brees, so let's not start running over each other to get the wire yet.
Marques Colston opened the game with a 28-yard reception from Brees to jumpstart that first drive. He finished the game with five catches for 62 yards. Colston was targeted six times.
Reggie Bush registered seven touches for the Saints, producing, as expected, for owners in PPR leagues with five receptions for 33 yards. He added two carries for 14 yards. It wasn't a world-beating effort, but at least Bush could work on the field instead of dealing with more microphones and media members after a rough start to the week. Bush's 9.7 points for owners in PPR leagues was a passable Week 1 total.
Robert Meachem posted a mediocre opening effort with three receptions for 33 yards. Meachem was targeted just four times.
Garrett Hartley was one of the first kickers selected in fantasy drafts last year, as owners (myself included) expected big returns behind the Brees-led offense.
Instead, he converted two PATs and missed both of his field goal attempts. Hartley missed an early 46-yarder and then later hooked a 32-yard effort terribly. Those misses kept the Vikings in range and certainly had a dramatic impact in, let's say, Pick'Em Games.
On a larger scale, these misses could cause speculation about Hartley's place with this squad. The Saints are loaded and ready for another deep run (I predicted repeat this week), and Sean Payton will not hesitate to switch out the placekicker if Hartley's struggles continue. I've danced around it long enough. It's time to break down the Minnesota offense.
I won't join the litany of pundits, scribes and bloggers that are using the term "old" to describe Brett Favre on Thursday. The magical moments didn't come as frequently as they did a year ago, but I'll need more than 10 possessions to dismiss Favre altogether.
The deep middle pass to Visanthe Shiancoe demonstrated that there's still something in his right arm. It's just going to take more reps and improved timing with receivers not named Shiancoe to kick things to another level. Favre short-hopped a couple passes and missed open targets to complete the game with middling numbers. He completed 15-of-27 attempts for 171 yards with one touchdown (Shiancoe), one sack and one interception. Jonathan Vilma clearly held Shiancoe on the play, but the pass was an ill-advised, at best.
Shiancoe led the Vikings with four receptions for 76 yards. He was targeted seven times in the narrow loss.
Bernard Berrian and Percy Harvin were non-factors for the Minnesota offense. Berrian caught one of the three passes thrown in his direction (one was nearly intercepted on a sideline route) for three yards. Harvin was targeted five times. He finished with 12 receiving yards on one reception, adding one carry for two yards.
Greg Camarillo appeared to be a safe bet for frequent targets as Favre worked to a comfort level with his deep threats. Instead, Camarillo was targeted just twice by Favre. He caught one pass for 29 yards. My notion that the Vikings would take advantage of Camarillo's presence as a good route-runner and good hands clearly failed.
Last, but certainly not least, we have to review the night turned in by Adrian Peterson. Peterson carried the ball 19 times for 87 yards with three receptions for 14 yards. He'd found his stride at the end of the first half, and then rushed for 20 yards on three carries in the team's opening possession of the second half. Peterson would then carry the ball only three times in the team's final four possessions for 10 yards, adding one catch for -3 yards.
Brad Childress made a point to talk about the "mauling," as he called it, on the Favre interception. I agree with his point on that particular play. But, there's a bigger issue to address. I'd like to know why he didn't keep feeding the beast in the second half given the obvious disconnect between Favre and his receivers and the groove Peterson found himself in as the game progressed.
It was still a one-possession game, and the same strategy worked nicely for the opponent.
Check the tape.
Evans-Goodwin-Nicks are your MVPs.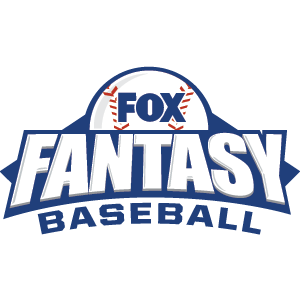 FOX Fantasy Baseball
Join or Create a Free League
Play Now!