NFL Draft: Fantasy forecast
After finalizing the post-combine rankings, it's time to start estimating where they'll be drafted.
There will be a few more adjustments as pro days come and go, giving us more information on top prospects like Blaine Gabbert and Kyle Rudolph. But the big picture is starting to shape already.
Below are fantasy-relevant players likely to be picked in the first two rounds of this year's NFL Draft. Each player is analyzed on how he would fit with his hypothetical team.
Quarterback
Cam Newton, Carolina, 1st overall (First round)
If Matt Moore and Jimmy Clausen are both around, Newton will probably have trouble seeing the field right away. As talented as he is, it'll take some work for him to transition from Auburn's one-read option offense into an NFL system. If he does get on the field for whatever reason, Newton would be someone to watch in fantasy leagues. His passing will presumably be shaky, but he has the wheels and the strength to make an impact as a runner. And unlike most running quarterbacks, Newton has the bulk to take NFL hits. While he'll take some big hits from defenders, it'll go both ways with Newton.
Blaine Gabbert, Cincinnati, 4th overall (First round)
If Gabbert is in Cincinnati, it probably means Carson Palmer isn't. And it also probably means Jordan Palmer is his main competition. As much as it wouldn't be ideal for Gabbert to get thrown to the fire right away, it would also be a monumental indictment against him if he can't beat out the younger Palmer. If Gabbert did start, though, he'd have surprisingly decent weapons to use. Jerome Simpson and Andre Caldwell were highly impressive last year, and Jordan Shipley and Jermaine Gresham were also promising as rookies.
Jake Locker, Miami, 15th overall(First round)
While he has far more potential than Chad Henne, Locker would stand next to no chance at beating him for the starting spot coming out of training camp. The Dolphins would need to fall apart for Locker to get a shot to start. Since that's definitely a possibility, Locker would be someone to watch in Miami, for his running ability alone. If he ended up on the field late in the year, he could be good for a Tim Tebow-like run.
Christian Ponder, Seattle, 25th overall (First round)
If Seattle can't keep Matt Hasselbeck in town, then Ponder would have a good shot at starting as a rookie. Charlie Whitehurst is a comically bad option as a starter, and he wouldn't last more than a few games in that role. Still, Ponder's production and durability were both shaky in college, so it's hard to like his chances of making an immediate impact.
Ryan Mallett, Arizona, 38th overall (Second round)
As long as Mallett doesn't step on any toes, there's just no chance that John Skelton or Max Hall can keep up with him. Still, Mallett wouldn't be a guarantee to put up nice numbers in Arizona. The offensive line is not good, and the running backs are similarly unimpressive.
Colin Kaepernick, Tennessee, 39th overall (Second round)
Considering his background as a pistol quarterback coming from a low level of competition, it'd be a big upset if Kaepernick could earn the trust of his coaches as a rookie. Still, even if it's just for a game or two, there's reason to think Kaepernick could make a few nice spot starts for fantasy owners. He ran for more than 1,000 yards in each of the past three years, and he has the wheels to badly burn defenses if they don't stick with their containment responsibilities.
Running Back
Mark Ingram, New York Giants, 19th overall (First round)
If the Giants invested in Ingram, it'd probably come directly at the expense of Ahmad Bradshaw, who likely would draw a hefty contract in the event that he's an unrestricted free agent. If Bradshaw isn't around, Ingram would have a good shot at making a rookie-year impact in New York. Between Brandon Jacobs' age, punishing running style and tendency to land in and out of the doghouse constantly, there's reason to think Ingram would get a significant workload right away.
Mikel Leshoure, Indianapolis, 22nd overall (First round)
If Leshoure landed in Indianapolis, he'd be a potential fantasy goldmine. His presence would likely end any possibility of re-signing Joseph Addai, and Donald Brown simply isn't good enough to keep up with Leshoure. As long as he shows the ability to pick up pass protection, there's no reason Leshoure wouldn't be a great fit in Indy. A Peyton-Manning offense would mean he'd make a fair number of visits to the red zone.
DeMarco Murray, Cincinnati, 35th overall (Second round)
Murray's fantasy value would hinge on whether Cedric Benson or another veteran runner is on Cincinnati's 2011 roster. If it's just Bernard Scott we're talking about, Murray has a good chance of being a big deal, especially in PPR leagues. If Murray starts 12 games, he could, conservatively, catch at least 50 passes. He probably wouldn't be wildly successful on the ground, however.
Ryan Williams, Denver, 46th overall (Second round)
While Williams is easily a more talented runner than Knowshon Moreno, the presence of one would probably negate the fantasy value of the other. If you're an optimist, you might instead suggest that a DeAngelo Williams/Jonathan Stewart sort of arrangement would surface between the two. But instead of both running for 1,000 yards, it's more likely that they'd both run for 700 yards or so.
Wide Receiver
A.J. Green, Cleveland, 6th overall (First round)
Mohamed Massaquoi has had his moments and could ultimately turn into a fine player, but Green would be Cleveland's No. 1 receiver right away. Brian Robiskie would fade into an even bleaker version of irrelevance. Colt McCoy was promising as a rookie, so such prominence in the offense could actually lead to decent numbers for Green.
Julio Jones, Washington, 10th overall (First round)
Even if he were doomed to a year of Rex Grossman, Jones would be in a surprisingly good position to succeed in Washington as a rookie. There's a chance that Santana Moss is gone, and if that happens, Chris Cooley would be Jones' main competition for catches. Anthony Armstrong was promising last year, but he has the look of a deep-route specialist and not much more.
Torrey Smith, Baltimore, 26th overall (First round)
Anquan Boldin and Derrick Mason would be locked into the top two receiver spots in Baltimore, but both are major injury worries (Boldin has an injury-riddled past, and Mason is age 37). For that reason, a rookie-year impact for Smith or whatever other receiver who might end up in Baltimore is not out of the question. Even if he starts a few games, however, Smith's numbers would be limited by Baltimore's run-first mentality.
Leonard Hankerson, St. Louis, 47th overall (Second round)
If Mark Clayton isn't around, Hankerson would possibly be St. Louis' best receiver right away. Guys like Danny Amendola, Brandon Gibson and Danario Alexander would get their hands on a few passes, but none have the No. 1 wideout potential that Hankerson possesses. Like all eventual Rams wideouts, Hankerson's production in this scenario would also hinge heavily on Sam Bradford's development.
Randall Cobb, Jacksonville, 49th overall (Second round)
Mike Sims-Walker doesn't seem likely to return, and Mike Thomas' potential is limited. Even though he doesn't have the profile of your typical feature wideout, it's quite possible that Cobb would be Jacksonville's best receiver from Day 1. Furthermore, Cobb might be better suited to make a fantasy impact than most rookie receivers because of the wildcat work he might get. Even if he's not catching passes, Cobb can find other ways to burn defenses.
Jonathan Baldwin, San Diego, 50th overall (Second round)
If the trio of Vincent Jackson, Malcom Floyd and Patrick Crayton is around, Baldwin would have a lot of trouble seeing targets in San Diego. Of course, Jackson has a way of not getting along with management, and Floyd didn't display much durability as a starter last year. History says any receiver who gets on Philip Rivers' field is going to get some numbers, so just getting off the bench is the primary obstacle.
Titus Young, Kansas City, 55th overall (Second round)
Although they're both big-play threats, no one's ever going to confuse Dwayne Bowe or Dexter McCluster for Mike Wallace or DeSean Jackson. Young represents one of the better big-play threats of recent drafts, particularly as far as deep routes. A role in that specialty wouldn't be challenged in Kansas City, but it wouldn't necessarily entitle Young to a big role in the Chiefs' offense. It ran more often than any other in the NFL last year.
Jerrel Jernigan, Atlanta, 59th overall (Second round)
Atlanta's offense is one of the most run-heavy in the league. When it does pass, it almost always goes to Roddy White or Tony Gonzalez. For that reason, any rookie wideout would struggle to put up numbers in Atlanta, especially for a gadget player like Jernigan.
Tight End
Kyle Rudolph, Cleveland, 37th overall (Second round)
Obviously, a rookie tight end isn't likely to be a fantasy option if he isn't a starter. The Rob Gronkowski/Aaron Hernandez scenario is an exception. Ben Watson would have to get out of Rudolph's way for him to make a notable impact in Cleveland. It'd happen eventually, just not necessarily in 2011.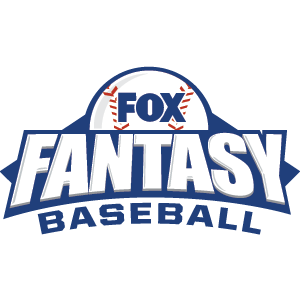 FOX Fantasy Baseball
Join or Create a Free League
Play Now!