Fantasy football matchups: Dak ready to attack the Browns
Not to duck responsibility, but it's HARD to make matchup suggestions in a week with six byes. Bilal Powell is my 30th-ranked running back this week, and he's touched the ball 17 times over his past three games, for crying out loud.
So, while I don't like Frank Gore's matchup with the Packers, should you bench him? Eh, kinda sorta maybe. You've all got rosters of varying quality, and the recommendations below obviously depend on who else you can start or sit. It's all about context — which is why you'll see a sit suggestion for WR27 and a start possibility for WR33. If you have specific questions about how these (or others) relate to you, send me a tweet (@jhalpin37).
As always, you won't see recommendations to start Ezekiel Elliott and Antonio Brown, because you should almost always start studs like Elliott and Brown. Most of the players below aren't the must-start or must-sit types.
Note: The fantasy points per game allowed (FPPG) referenced below are from FOXSports.com standard leagues.
Week 9 byes: Cardinals, Bears, Bengals, Texans, Patriots, Redskins
Thursday game: Falcons at Bucs
Quarterbacks
Stay away: Derek Carr, Raiders (vs. Broncos)
Carr had the best outing of his breakout season against the Bucs, throwing for 513 yards and four touchdowns in an overtime victory. Heck, he could get into the MVP mix if the Raiders keep winning. With that said, we generally try to avoid quarterbacks and wide receivers against the Broncos (12 FPPG allowed to opposing QBs), because those matchups usually end badly. Carr is QB13 on my board — not awful, but not good either.
Play, play, play: Dak Prescott, Cowboys (vs. Browns)
The 0-8 Browns rank 29th against opposing quarterbacks, allowing 20.4 FPPG. Prescott is fantasy's 14th-ranked QB so far, but a couple of the guys ahead of him have byes, and this matchup is difficult to ignore. Start him without reservation.
Also:
Colin Kaepernick has averaged a solid 19.8 fantasy points in his two starts while playing at an awful level. Honestly, his real-life performance probably can't get worse. At home against a Saints defense that ranks 23rd with 18.1 FPPG allowed to opposing quarterbacks, I'm in … Jameis Winston has been terribly inconsistent, but he's throwing almost 40 times per game, and gets a Thursday matchup with a Falcons defense that ranks dead last with 22.2 FPPG allowed to QBs. Look for Jameis and Matt Ryan to #MakeThursdayNightFootballFunAgain.
Running backs
Stay away (?): Frank Gore, Colts (@ Packers)
As referenced in the introduction above, Gore faces a Packers defense (12.4 FPPG to opposing RBs) that has been downright stifling if you don't count the 157-yard smackdown that Ezekiel Elliott laid down on them in Week 6. Gore is RB9 for the season, and RB15 on my board this week due to the lack of good alternatives. Could you really bench him? Maybe, if you have someone like Terrance West, Isaiah Crowell or Jay Ajayi as your RB2. If you need to start Gore, don't expect big things.
There aren't other smart "stay aways" at this position based on the numbers.
Play, play, play: Tim Hightower, Saints (vs. 49ers)
In this week's review of running back committees, I wrote:
"Picking up Hightower as a free agent isn't a terrible idea, but it isn't a guaranteed quick fix for your backfield fortunes, either. If he has a role in Week 9, it probably won't be the lead role."
My opinion hasn't changed, but we're in a week with many good backs on byes, and Hightower probably will have some sort of role against a 49ers team that ranks last with 26.9 FPPG against opposing runners while allowing 5.1 yards per carry and 185.1 rushing yards per game. That per-game total is 41.3 yards worse than the next-worst team. There's room for both Ingram and Hightower to produce at San Fran. My ranking of Hightower at RB25 is lower than most analysts.
Wide receivers
Stay away: Michael Crabtree, Raiders (vs. Broncos)
See the Carr note above? Ditto for Crabtree, as the Bronco D has been giving up a microscopic 11 FPPG to opposing wide receivers. Crabtree checks in at WR26 on my board —€" try to find a better option.
Also:
Second to the Broncos against fantasy wideouts are the Vikings, with 14.4 FPPG allowed. Marvin Jones gets this unenviable matchup, and although he's WR9 on the season, he's just WR41 over the past four weeks. I've got Jones at WR27 for this game — hopefully, you've got better flex options.
Play, play, play: Mohamed Sanu, Falcons (@ Bucs)
No, this isn't just because Sanu had a strong Week 8 performance (9-84-1). He's facing a Bucs D that ranks 29th with 27.3 FPPG allowed to opposing wideouts, and he caught five passes for 80 yards and a score against them in Week 1. Sanu was targeted eight times in that game, and could see similar usage Thursday night. He's WR33 in my rankings — usable if you're missing one or more of the bye players, like Larry Fitzgerald, A.J. Green or Alshon Jeffery.
Also:
The Panthers' defense was better last week, but they're still using a banged-up secondary that ranks last with 28.2 FPPG allowed to opposing wide receivers. The Rams' receivers (Tavon Austin, Kenny Britt) can be considered if you're in a bye-week pinch. Britt is WR30 for the season, if you can believe that.
Tight ends
Stay away: Nobody
The players who fit this description based on the numbers are mainly fantasy second-stringers like Jesse James, Charles Clay and Larry Donnell. Nobody else's matchup should cause you to panic.
Play, play, play: Lance Kendricks, Rams (vs. Panthers)
Another Ram? Yes! Kendricks ranks 14th among tight ends with 40 targets, and has caught 19 passes over his past four games. He's facing a Panthers defense that ranks 31st with 12.2 FPPG allowed to tight ends, and is owned in just 3.1 percent of FOXSports.com leagues. If you're missing Gronk, Jordan Reed, Tyler Eifert or the great C.J. Fiedorowicz, you could do worse than Kendricks, who is TE14 in my weekly rankings.
Also:
Kyle Rudolph has a dream matchup against a Lions D that keeps getting pummeled by tight ends. Start him if you've got him.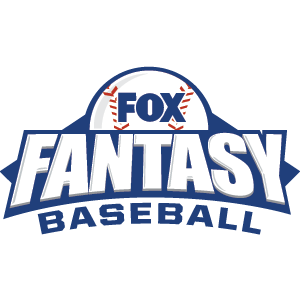 FOX Fantasy Baseball
Join or Create a Free League
Play Now!