Week 5 injury review: Moreno out
Between bye weeks, trades and the seemingly never-ending pile of
Tweets, texts and emails referencing injuries, fantasy owners have
a lot on their plates for Week 5. At some point, you just have to
throw up your hands in defeat.
Fantasy owners who made the play for Michael Vick in their
leagues continue to bemoan the "Malachi Crunch" (look
it up) absorbed by Vick at the goal-line in Week 4. Clearly, Vick
is out for this week because of the rib injury sustained during
that hit.
I continue to bang the drum and remind fantasy owners and
NFL fans about how close Kevin Kolb was to being a hero last week.
Had Jason Avant hauled down that last-second heave, the storylines
for this week's game against San Francisco would be much
different.
It wasn't pretty, and some might apply the "Captain
Checkdown" moniker to Kolb if his target total to Brent Celek and
LeSean McCoy approaches his Week 4 numbers. However, this is a guy
that was drafted as a back-end QB1 coming out of camp. Let's
see what he does with all of those playmakers against a desperate
San Francisco defense.
I'll move away from Philadelphia to chronicle the
proverbial laundry list of injuries affecting fantasy owners this
week. (Don't worry. I'll circle back there in a
minute.)
One of the top fantasy football superheroes of early 2010
has been Cleveland Browns running back Peyton Hillis. Hillis missed
Friday's practice, but Eric Mangini expressed optimism that
his bruising running back will be available for Sunday's game
against Atlanta, per Mary Kay Cabot of
The Cleveland Plain Dealer. He was a late addition to the
injury report this week. Jerome Harrison would take on a larger
role if, in fact, Hillis is limited in any fashion.
Cabot also reports that quarterback Jake Delhomme, who has
made progress in his return from a severely sprained ankle, will be
a game-time decision.
According to
The Indianapolis Star, it appears that Austin Collie's
foot injury will sideline the red zone hero for Sunday's game
against the Chiefs. Collie has been wearing a protective boot on
his right foot. Fantasy owners need to check the wire, as former
fantasy hero Pierre Garcon is set to return from the hamstring
injury that sidelined him the past two weeks.
The Colts added running back Javarris James, a former
practice squad player for the Patriots, to the roster on Thursday.
As such, it appears that second-year running back Donald Brown will
be shut down because of a hamstring injury again.
Last week, fantasy owners were despondent when Willis
McGahee shouldered the bulk of the workload against the Steelers.
Ray Rice was limited during the game because of a deep bruise.
He's ready to take on a full workload this week against the
Broncos after completing the practice slate, per
The Baltimore Sun.
The Denver Post reports that Broncos tailback Knowshon
Moreno will not play in Sunday's game against the Ravens.
Josh McDaniels announced that Moreno's hamstring has not yet
healed sufficiently. As a result, Kyle Orton will throw the ball a
lot. Correll Buckhalter and Laurence Maroney will attempt to run in
a split workload against Haloti Ngata and that dominant Baltimore
run defense.
LeSean McCoy did not practice Thursday, but returned to the
practice field on Friday. McCoy told reporters that he would be
ready to go for Sunday night at San Francisco, adding that
he'd played a full half last week with the injury. He still
represents a risk, and the time of the game certainly comes into
play here. Make the insurance pickup of Mike Bell, just in case
things shift down on Sunday.
Jay Cutler of the Bears has been ruled "Out" for
Sunday's game against Carolina because of the concussion
sustained against New York in Week 4.
The beleaguered Chicago offensive line remains without
tackle Chris Williams, who is still sidelined because of a
hamstring injury.
The New York Post reports that Giants running back Ahmad
Bradshaw returned to practice and will be available to face the
Texans. Bradshaw missed the early part of the practice week because
of an ankle injury. I still expect to see some of Brandon Jacobs
(six catches and 62 rushing yards with a score in Week 4),
particularly in short-yardage instances here.
Wide receiver Steve Smith will miss Sunday's game
against Chicago because of the high-ankle sprain sustained in Week
3. The Panthers take their bye in Week 6, so it's possible
that Smith returns to the field on October 24 against the 49ers.
David Gettis and Brandon LaFell will start for Jimmy Clausen.
LaFell is a "Hail Mary!" option of the highest order.
McFadden sustained a hamstring injury in Week 4 and will
miss Sunday's game against division rival San Diego. Michael
Bush slides back into the top spot this week in his absence. One of
this year's top "sleepers" is set to take his
shot against the San Diego run defense.
Dale Robertson of
The Houston Chronicle reports that Andre Johnson did not
practice on Friday, but is expected to get back into action against
the Giants' pass defense after missing Week 4. Robertson also
advises that Mario Williams sustained a groin injury during
Thursday's practice and will be a game-decision. Houston
signed former Chicago lineman and sackmaster Mark Anderson earlier
this week.
Receiver Jacoby Jones is also working through a calf injury
and did not participate in the practice. Jones is a game-time
decision as well.
Nick Barnett of the Packers injured his wrist on Sunday
against the Lions. No official word has come down about the
severity of the injury, but
The Detroit Free-Press reports that Mike McCarthy advised
that Barnett could miss significant time.
Steve Breaston (knee) and Early Doucet (hernia) are out,
opening the door for bigger workloads for Stephen Williams and Max
Komar. With Max Hall under center, does this represent the first
"Max-to-Max" connection in NFL history.
Detroit tight end Tony Scheffler returned to practice on
Friday. Scheffler sustained a concussion in Week 4 and was expected
to be deactivated, but this revelation clouds things. Scheffler and
Brandon Pettigrew represent strong plays this week against St.
Louis, with Pettigrew obviously holding the top stop.
Nate Burleson may return to the field this weekend against
the Rams after missing the past two weeks because of an ankle
injury. Burleson declared himself ready to go following limited
participation in Thursday's practice. He's been
returned to the waiver wire in most leagues, so he's a nice
speculation pickup for a bigger role upon Matthew Stafford's
return (Week 6?).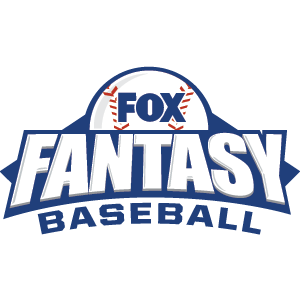 FOX Fantasy Baseball
Join or Create a Free League
Play Now!