Week 13 fantasy football injury report: Rob Gronkowski, Andre Ellington, CJ2K
The New England Patriots
The fact that their Week 12 loss to Denver was New England's first of the season is remarkable considering the injuries that have ravaged the team. Running back Dion Lewis suffered a torn ACL in Week 9, and Julian Edelman broke his foot in the following game. In Week 11, Danny Amendola stepped up in Edelman's absence, reeling in 12 receptions for 117 yards before exiting with a knee injury of his own. It was Rob Gronkowski's turn in Week 12, as the Pro Bowl tight end was carted off the field following a late-game knee injury. Now, Tom Brady and the rest of the Patriots offense are scrambling to find healthy bodies as the team attempts to fill these sudden vacancies.
For fantasy purposes, we know that Lewis is lost for the season and that Edelman is out at least another five weeks after undergoing surgery on his fractured fifth metatarsal. The availability of Amendola and Gronk is less clear.
Amendola's left knee injury has simply been described as a sprain, with no specific ligament provided. The knee is comprised of four primary stabilizers, the two cruciate ligaments, the ACL and PCL, and the two collateral ligaments, the MCL and LCL. Based on New England's reports, we know that Amendola has a low-grade sprain of one of these four stabilizing structures. While it would be useful to know specifics, any limitation to any one of these ligaments results in instability of the joint. As a result, it's important for the New England medical staff to address the injured ligament directly through rehab and modalities while treating any associated symptoms like pain, swelling or inflammation. The decision to sit Amendola for Week 12 helped the healing process, and now it seems the Pats expect him to be available this week against the Eagles.
Amendola's return would help ease the loss of Gronkowski, who could miss multiple weeks. A MRI performed on his injured knee revealed all supporting structures intact, though, like Amendola, the specific diagnosis is vague and a bit confusing. Some reports have indicated he suffered a sprain (ligament injury), while others are reporting a strain (muscle or tendon injury). Still others are calling it a contusion. While the conflicting reports are maddening, take solace in the fact that surgery will not be necessary. Regardless of specifics, the remaining treatment options for Gronk are all fairly similar, and rest remains one of New England's best options. Given their overall record, remaining schedule and his previous right knee injuries, it's hard to imagine the Patriots being anything but conservative in their approach with Gronkowski.
Fantasy owners should be proactive here and anticipate a multi-week absence for Gronk. They need not look far, as the Patriots' Scott Chandler could be worth a flier. Chandler played a season-high 54 snaps on Sunday, finishing with five receptions, 58 yards, and a touchdown on 11 targets.
Jimmy Graham
Graham's first season in Seattle hasn't gone as smoothly as hoped and it has sadly come to an unfortunate end. The tight end suffered a torn patellar tendon in his right knee during the team's win over Pittsburgh.
The patellar tendon is the conjoined tendon of the quadriceps muscle group. It anchors the quad to the lower leg at a bony landmark on the tibia. The patella (kneecap) is embedded within the tendon to allow the kneecap to be mobile and generate various amounts of force at different angles. Following a patellar tendon rupture, the kneecap retracts upward and the injured individual is left unable to extend or straighten the lower leg.
Surgical intervention is necessary to repair the ruptured tendon; the knee is opened and the tendon is surgically anchored back in place. The associated rehab is a long and difficult one. Because the affected player's injured leg is immobilized for a prolonged period of time, significant muscle atrophy occurs and muscle imbalances often develop as the individual grows dependent on their opposite limb. As a result, focus must be given to both the surgically repaired and healthy extremities.
Injuries of this magnitude often leave a lasting mark and patellar tendon ruptures have been career altering for multiple players. Giants receiver Victor Cruz tore his patellar tendon last season and missed all of this year after suffering a severe calf injury in the opposite leg.
Graham's season is clearly over and I would anticipate the ramifications of this injury carrying over into next season. Graham is capable of bouncing back but still faces an uphill battle for the foreseeable future.
Turf Burns
Andre Ellington and Chris Johnson: The Cardinals running backs both came up limping Sunday, though Johnson suffered the more significant injury. The issue was initially described as a knee contusion, but it now appears Johnson has suffered a broken tibia. The proximal end of the tibia is part of the knee and is the area most likely affected. With Johnson expected to miss a considerable amount of time, Ellington would be the next man up. Unfortunately, a turf toe injury could alter those plans. Turf toe can be very limiting for running backs, as they are unable to properly cut and transfer weight through their foot. Consequently, David Johnson takes over in the Arizona backfield and is worth an add for those in need of a running back.
Marshawn Lynch: Beast Mode opted for surgery on his injured groin but could still return at some point in the regular season. The team expects him to miss at least two more weeks, making Thomas Rawls a must-own in all formats.
Josh McCown: Cleveland's starting quarterback suffered a collarbone injury on Monday night and was unable to finish the game. The extent of the damage was unclear on Tuesday morning, but many fear that McCown is done for the season. If McCown is out, the Browns face a real dilemma as to who will be his replacement. Austin Davis finished Monday night's game effectively, but it remains to be seen if the franchise will turn to the recently demoted and disciplined Johnny Manziel.
Ben Roethlisberger: Big Ben self-reported concussion symptoms during Sunday's loss to the Seahawks, but he now believes he didn't actually suffer a concussion. He'll likely still have to go through the NFL's protocol, leaving his status up in the air for Sunday's game against the Colts.
Tony Romo: Romo's return to action was brief, as the Dallas quarterback re-fractured his left collarbone on Thanksgiving Day. He is out for the remainder of the year, though a complete recovery is more than likely. Matt Cassel, who has consistently struggled, will start for the rest of the season.
Stotts works as a Certified Athletic Trainer (MAT, ATC, PES, CES) and is a former winner of the Best Fantasy Football Article from the Fantasy Sports Trade Association.
Follow @RotowireATC on Twitter.
Get a FREE RotoWire 10-day trial (no credit card required) at RotoWire.com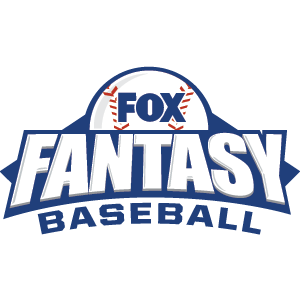 FOX Fantasy Baseball
Join or Create a Free League
Play Now!