Hall of Fame game: Dallas D/ST dominates
This weekend, thousands of football diehards descended on Canton, Ohio for the annual lovefest that is the Pro Football Hall of Fame induction ceremony.
There was added attention to this weekend's festivities, as the Hall welcomed statistical kings, dancing legends and fantasy stalwarts Jerry Rice and Emmitt Smith, among others.
I watched the truncated speeches on Saturday, wondering why we weren't treated to 45-minute stand-up sets of locker room stories and feeling every bit of my age. As I've noted in baseball columns related to the retirement of boyhood heroes, I just can't believe that Rice and Smith have been out of the game for five years. Then again, I guess that was the 2005 Bowman set which featured Rice as a member of the Broncos. Sigh.
Anyway, the pageantry of the ceremonies and unveiling of the busts and golden jackets led us to the main event for football fans nationwide. I mean no disrespect to the legends assembled in Canton, but football fans wear eager to get their first hitting of the year in the Dallas-Cincinnati "Hall of Fame Game."
What did we see? Let's break it down.
The biggest story of the day was the dominance of the Dallas defense. They terrorized Bengals' quarterbacks and kept the highly-publicized offense from reaching midfield for 10 consecutive drives. The Cowboys generated four turnovers (three interceptions and a fumble) and sacked the Bengals' quarterbacking trio four times. One of the interceptions was returned for a touchdown.
Fantasy owners were eager to see the first-string Cincinnati offense at work. If they blinked, then they missed Carson Palmer and the crew. Palmer completed 2-of-5 passes for 18 yards. Both completions went to Terrell Owens, his only catches on four looks before the substitution game began.
As for Owens' tag-team partner, Chad Ochocinco, he finished the game with one look and zero receptions. He didn't make an impact on the field, but he did get everybody excited by wearing gold shoes. Forget about Billy "White Shoes" Johnson. It's a new world order.
Palmer turned the reins over to former 49ers starter J.T. O'Sullivan, who completed 4-of-11 attempts for 33 yards and an interception. Palmer's brother, Jordan, then finished the game and led the Bengals in their only productive drive of the game. He completed 10-of-20 attempts for 102 yards, one touchdown and two interceptions (one was returned for a touchdown). Darius Hill, a backup rookie tight end out of Ball State caught Palmer's touchdown toss.
I'll mention two other receivers who had a presence in the loss. Jordan Shipley, the rookie out of Texas, known of late as "the balladeer at Colt McCoy's wedding," caught two passes for 17 yards while adding a 63-yard punt return. The other is Matt Jones, who is attempting to latch on and provide depth at the position for Carson Palmer. Jones caught three passes for 42 yards. I hazard a guess that more than a few fans said, "Is that … ?" when they saw Jones' name pop up on the telecast.
Let's review the Dallas offense. Don't worry. It'll be brief, as the star of the day was the placekicker.
Starter Tony Romo played one series and completed 5-of-10 pass attempts for 59 yards while leading the offense to a short field goal try.
Top option Miles Austin caught one pass for 16 yards. He was targeted twice.
Veteran receiver Patrick Crayton, who is vying for a bigger role while Dez Bryant recovers from his injury, was targeted twice on the opening drive.
Backup Jon Kitna played for a short period before giving way to Stephen McGee, who completed 12-of-22 attempts for 116 yards. McGee led the Cowboys to two scores, both short Buehler field goals.
The starting tailbacks didn't factor into the mix too much in this game, merely getting their feet wet before departing for the sidelines. Marion Barber and Felix Jones combined to carry the ball three times for 11 yards.
Third tailback Tashard Choice excelled in his extended reps, carrying the ball seven times for 41 yards, including a 21-yard sprint. Barber and Jones are receiving ample love on draft day. Don't sleep on Choice and stash him on your bench in the final rounds. Given Barber and Jones' past injuries, he might have an opportunity to put up some numbers in a strong offense.
The star of the day was David Buehler, who converted three fields for the victorious Cowboys. He'll start moving up draft boards as owners get comfortable with his name.
Finally, I must note that the Cowboys lost backup tight end John Phillips to a torn ACL on Sunday night. Phillips took advantage of his opportunity to take the lead in the backup tight end battle with four catches for 60 yards. Martellus Bennett sat out the game with an ankle injury.
We'll have a litany of updates and player notes when the entire league gets cracking next weekend.
Sound the air horn. Football is back.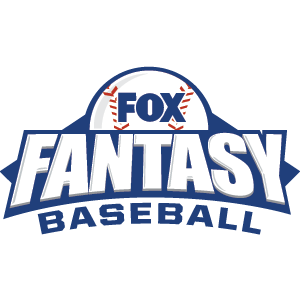 FOX Fantasy Baseball
Join or Create a Free League
Play Now!