Fantasy Football: Five Kansas City Chiefs To Play Vs Jacksonville Jaguars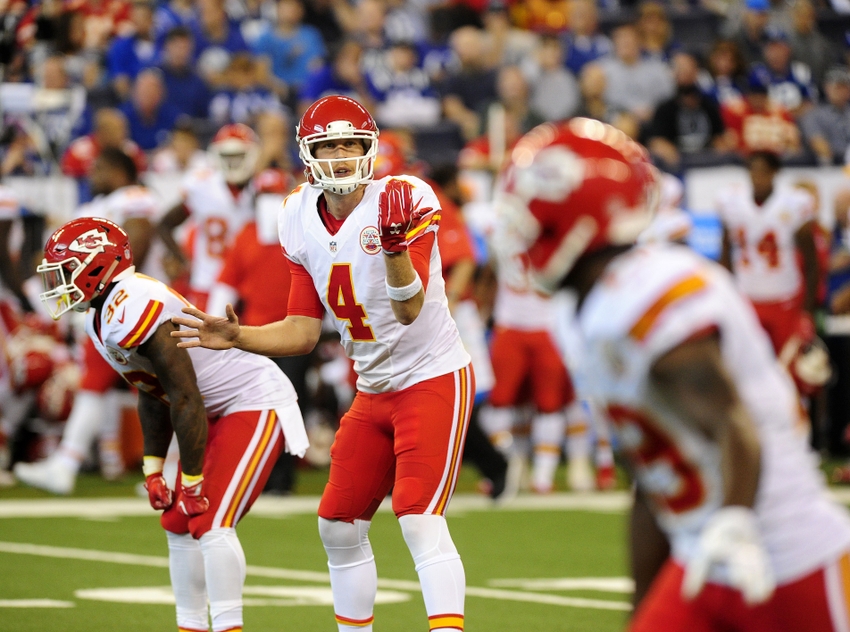 The Kansas City Chiefs will be home this week against a very bad Jacksonville Jaguars team.  Here are your five best Fantasy Football match ups.
Fantasy Football players should be excited about the Kansas City Chiefs match ups this week.  The Chiefs are returning home to take on the lowly Jacksonville Jaguars.  KC opened as a two score favorite.  For Fantasy Football players, there should be a lot of big match ups that will put some points on your scoreboard.
It's not all good news on the Kansas City front though.  The Chiefs will be without starting quarterback Alex Smith and starting running back Spencer Ware.  However, this Chiefs team features a very deep roster.  Both backups in this case have starting experience that includes some impressive performances.
The Jaguars put on one of the absolute worst performances I can recall last Thursday night.  The team itself just looked defeated and almost appeared to not even be playing hard.  Head coach Gus Bradley is rumored to be on the hot seat.  There were even some pundits genuinely wondering if he would be allowed to coach the second half last Thursday.  Good news for the Chiefs.
Play At Your Own Risk
Obviously one of the key storylines this week is that backup quarterback Nick Foles and backup running back Charcandrick West are getting the start.  As I mentioned before, both players have starting experience that includes some very impressive performances.  However, a lot will be expected of them and with little time to prepare.  So use caution.
Week 8 Top Scorers – 72 points
The Kansas City Chiefs had quite a day in the world of Fantasy Football last week.  The Chiefs absolutely owned the Indianapoli Colts from start to finish.  Generally we laugh at fantasy players that rely heavily on one team.  Well, that strategy looks like it may have paid off in a big way last week.  Here's how the scoring broke down…
Nick Foles – QB: 16 points
Despite coming on in a relief role, Nick Foles put up a pretty good performance last week.  Foles was able to attack down the field and connected on touchdowns to Tyreek Hill and Travis Kelce.  Granted it was against an awful Colts defense, but it isn't like the Jaguars have been much to scream about this year.
Travis Kelce – TE: 16 points
The Chiefs star tight end finally had the game that his Fantasy Football owners have been expecting.  Kelce was a dominant force on the field, and was actually robbed of even more points on a bad call.  Hopefully this marks the beginning of a new trend for the big man.
Tyreek Hill – WR: 15 points
The Chiefs may have hit a homerun with their fourth round pick.  Tyreek Hill showcased his talent last week with an excellent catch on an underthrown ball.  He would later take advantage of a busted coverage and fly into the endzone untouched.  This might be the big play threat that Chiefs fans have been waiting for.
Chiefs D/ST: 13 points
Over the past couple of weeks, the Chiefs defense has started playing much better.  They harrassed Colts quarterback Andrew Luck all day and held a good offense to just 14 points.  With solid performances against Derek Carr, Drew Brees, and Andrew Luck, it's tough to imagine Blake Bortles getting the best of them.
Cairo Santos – K: 12 points
Kickers get no respect in Fantasy Football, but Cairo Santos has been a steady performer this year.  I get that kickers are usually considered expendable, but 12 points in Fantasy Football is almost never expendable.  Expect more of the same moving forward.
Now, here is who you should play this week against the Jacksonville Jaguars…
Jeremy Maclin – WR
Projection: 5 Receptions For 40+ Yards and 1 TD
If you're a Fantasy Football owner of Kansas City Chiefs wide receiver Jeremy Maclin, it's been a frustrating ride this year.  It's hard to understand why, but Maclin has just struggled this year.  This past week against the Colts, he finally found the endzone.  However, the Chiefs star receiver caught just three passes on ten looks.  Not good.
Fortunately, I think that touchdown was what Maclin needed to get out of his funk.  A big play like that can do a lot for a player's confidence.  Plus, with Nick Foles at quarterback this week, Maclin will get a few more deep ball attempts.  That might be just what he needs to put some pep back into his step.
Jeremy Maclin should still be a decent third receiver or FLEX in your lineup.  I do think the bounce back game is imminent, so keep an eye on him.  As a DFS play, you may be able to find a better option, but Maclin isn't bad depending on how you're building your roster.  The Chiefs look to be putting up points this week, so don't be afraid of him.
Cairo Santos – K
Projection: 2/2 FGs (Long Of 40+) and 4/4 XPs
In Fantasy Football, kickers are often viewed as expendable or non-important.  However, smart players know that reliable kickers like the Kansas City Chiefs Cairo Santos can put your team over the top.  In four of eight games this year, Santos has put up double digit fantasy points.  That is some quality value.
The Chiefs are expected to put up some points against the Jaguars this week.  That means Cairo Santos will have a number of opportunities to put some points on your board.  Even if the Jaguars step up some this week, you can expect a few field goal attempts for the Chiefs.  Santos has been pretty accurate so far this year.
Cairo Santos is an ideal kicker for your fantasy league.  With the BYE week behind him, you can plug him in at kicker and leave the position alone for the rest of the season.  As a DFS play, I like Santos a lot this week, but there will be a few better options to be had at reasonable prices.
Tyreek Hill – WR
Projection: 5 Receptions For 70+ Yards and 1 TD
Fantasy Football owners need to jump on the ball when it comes to Kansas City Chiefs wide receiver Tyreek Hill.  Over the past couple of weeks, Hill has gone from gimmicky speedster to legit deep threat.  I expect that to continue this week against a Jaguar defense that appears to have given up on the 2016 season.
Last week, Tyreek Hill was a surprise performer in Fantasy Football.  That is unless you paid attention to what I was telling you in last week's article.  Those savvy players that took my advice got a nice little payout to the tune of 98 receiving yards and a touchdown.  I don't think Hill quite matches that this week, but he will have another solid day.
Go ahead and add Tyreek Hill to your Fantasy Football team in league play.  He holds tremendous value as a FLEX player.  Depending on how your league scores, you may also get a kick or punt return for a touchdown out of him.  Hill has been dangerously close to breaking one.  In your DFS leagues, keep an eye on him as a low cost third receiver to help you add more top tier players.
Travis Kelce – TE
Projection: 8 Reception For 80+ Yards and 2 TDs
For the past few weeks, Fantasy Football owners of Travis Kelce had been getting frustrated with the Kansas City Chiefs tight end.  For whatever reason, Kelce simply wasn't putting up the expected numbers.  That finally changed last week when the star tight end went off for 100+ yards receiving and a touchdown.  Against the Jaguars, I'm saying go back to the well.
As I have mentioned, it appears the Jaguars defense has just laid down.  There doesn't seem to be much going on besides playing for personal pride and stats.  That is the kind of match up where a guy like Kelce can absolutely destroy opponents.  Travis Kelce is one of those tight ends that needs to be planned for and ganged up on.  That's hard for a broken defense to do.
Beyond this week, I think Travis Kelce remains a top play.  Apart from Rob Gronkowski, there may not be a more naturally talented player at the position.  If he's not on your league roster, don't be afraid to offer up a trade for him.  As a DFS play, he is rock solid week in and week out.
Kansas City Chiefs Defense/Special Teams
Projection: 4 Sacks, 1 INT, 1 FR, and > 20 Points Allowed
Over the past few weeks, the Kansas City Chiefs D/ST has been about as solid as it gets in Fantasy Football.  They have posted scores of 11, 6, and 13 since the BYE week.  Over the course of those games, the Chiefs have held three of the best offensive teams in the league to three scores or less.  They have also added six turnovers, nine sacks, and one defensive touchdown in those games.
The Jaguars offense…well, it is just bad this year.  There was a lot of talk in the preseason about this unit having a lot of talent.  However, it just hasn't shown up so far.  Quarterback Blake Bortles is top ten in times sacked and top five in interceptions thrown.  The Chiefs defense should be feasting on him this week.
After a rocky start to the season, it appears that the Chiefs D/ST is once again a top tier play.  With the BYE week behind them and the return of Justin Houston looming, this should be a priority addition if they are available.  As a DFS play, I can't think of a defense I would rather have this week.
Who To Sit
Alex Smith – QB
Despite being given the all clear last Sunday in the NFL Concussion Protocol, Kansas City Chiefs quarterback Alex Smith is sitting out this week.  That will be a disappointment to his Fantasy Football owners, but the move is probably for the best.  Smith will get a chance to rest up before taking on a vulnerable Panthers secondary next week.
Spencer Ware – RB
Last week was especially rough on the Chiefs as starting running back Spencer Ware was also knocked out of the game.  Ware did not pass the NFL Concussion Protocol.  The Chiefs are taking a "wait and see" approach to whether or not Ware plays this week.  Howver, even if he does suit up, it's unlikely that he sees much action.
Chris Conley – WR
Kansas City Chiefs fans have been waiting for second year wide receiver Chris Conley to break out.  However, Conley has yet to have a big game, and has not found the endzone at all this year.  At this point it is probably prudent to keep Conley on a watch list, but take him off your roster if he is still there.
This week's match up looks to be a very favorable one for the Kansas City Chiefs.  There should be a couple of quality Fantasy Football performances.  Moving forward, fantasy players can probably depend on a number of Chiefs players to become reliable on a week to week basis.
This article originally appeared on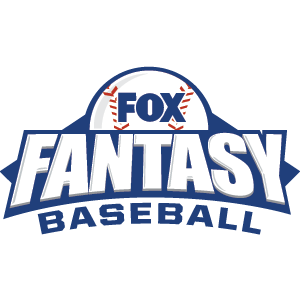 FOX Fantasy Baseball
Join or Create a Free League
Play Now!