Fantasy Football: Five Kansas City Chiefs To Play Vs Carolina Panthers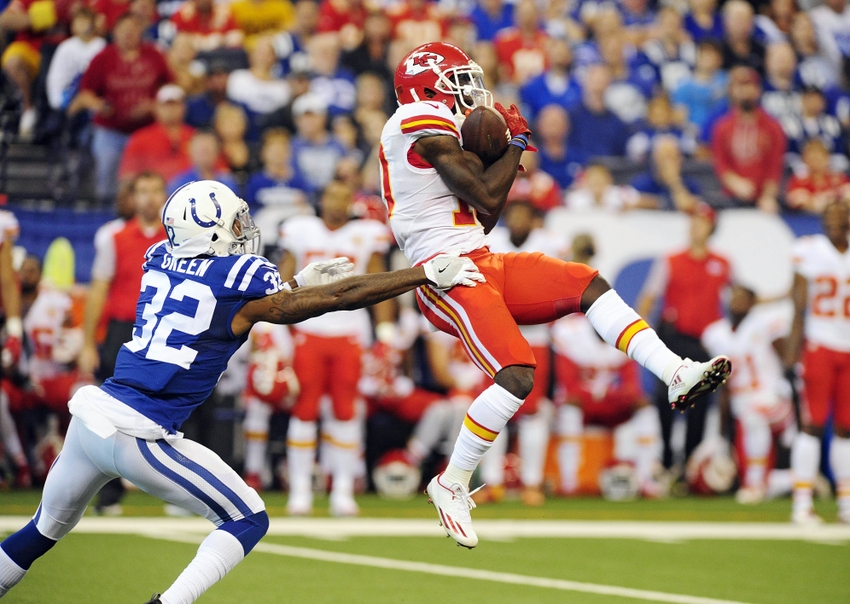 The Kansas City Chiefs are taking on the Carolina Panthers this week.  Here are your top five Fantasy Football plays for the Chiefs.
We are closing in on the playoffs for most Fantasy Football leagues.  It's been a tough year for those relying on Kansas City Chiefs to put up points.  There has yet to have been and Chiefs player to consistently put on a solid performance every week.  Against a tough Carolina Panthers defense, I'm not sure that really changes much this week.
The Chiefs do have some good news with the returns of quarterback Alex Smith and running back Spencer Ware.  That should help KC's ball control offense move down the field.  The Chiefs will need to find a way to get their playmakers into space to attack Carolina's secondary.
The Panthers have won their last two games and appear to be playing better football than at the beginning of the year.  That is especially true on defense.  It will be tough for the Chiefs to put a lot of points on the board.  However, there are weaknesses to exploit.
Play At Your Own Risk: Travis Kelce
The decision by Fantasy Football players to play tight end Travis Kelce this week should not be taken lightly.  Though nothing has come of it yet, there is potential that Kelce will be suspended for his interaction with the referees last week.  It isn't a guarantee, but there is still a chance.  Make sure you invest in a backup option if you do play him.
Week 9 Top Scorers – 50 points
It wasn't a good Fantasy Football week for the Kansas City Chiefs offense.  Only quarterback Nick Foles and wide receiver Albert Wilson reached double digits for the Chiefs.  Neither player was heavily used by fantasy owners.  Meanwhile, Jeremy Maclin left the game early on and added no point value.  Tight end Travis Kelce was also very limited before his ejection.
Cairo Santos – 15 points
Of all the Fnatasy Football options the Chiefs offered, it was kicker Cairo Santos who had the standout day.  Santos was solid throughout the game and hit every single kick.  That shouldn't be surprising to Chiefs fans as the Brazilian kicker has become very reliable over the past year.  However, it's usually not a good thing for a kicker to be the top fantasy scorer.
Nick Foles – 11 points
Well, the Kansas City Chiefs do not have a quarterback controversy.  Nick Foles saw to that last weekend when he had a very uninspiring performance.  Foles ended up as the Chiefs second highest scoring fantasy player, but it wasn't a good day for him.  Quarterbacks are expected to score into the mid teens at the least.  Foles didn't even do that.
Albert Wilson – 10 points
Fantasy Football players who used Chiefs players probably let out a simultaneous grown when Albert Wilson caught the Chiefs lone touchdown on Sunday.  Wilson has seen limited playing time this year as he has been relegated to a depth role.  That killed his fantasy value, but still makes him a weapon for the team.  That's frustrating for fantasy owners, but not Chiefs fans.
Chiefs Defense – 8 points
The Kansas City Chiefs may have had a better day for you depending on how your league scoring is set up.  However, based on the most basic settings, it was just an ok performance.  I don't know how that is possible for a team that forced four turnovers, grabbed a pair of sacks, and held the opponent to just 14 points.  Go figure.
Charcandrick West – 6 points
I'm going to have to take the beating on this one.  I thought Charcandrick West would be a top Fantasy Football play last week.  However, the Chiefs running back had tough sledding against a Jaguars defense that simply did not respect Nick Foles.  The Jaguars loaded up the box, sent run blitzes, and focused on bottling up West.  It almost worked.
Alex Smith – QB
Projection: 18/24 for 220+ yards and 2 TDs
I won't predict that Alex Smith racks up huge Fantasy Football numbers this week.  However, I do think he is going to have a strong game for the Kansas City Chiefs.  Smith is going to be making his comeback from an injury.  The last time Smith missed game time in the middle of the year, he lost his job to Colin Kaepernick.  I'm trusting that he won't let that be an option this time around.
Alex Smith isn't a very reliable Fantasy Football option, but he has put up a few quality games over the years.  Against a shaky Panthers secondary, Smith should have plenty of options to pick up some yards.  However, the Chiefs passing game may be somewhat limited as Jeremy Maclin's status is still up in the air.
Fantasy Football owners aren't going to make Alex Smith their starter every week.  However, he could be a solid option as a backup to cover for BYE weeks and injuries.  This time of year, that is certainly a possibility.  As a DFS play, I think there will be better options.  However, Smith could be a low dollar addition that allows you to spend more at the skill positions.
Tyreek Hill – WR
Projection: 4 Catches for 80+ yards and 1 TD; 2 Carries for 20+ yards
The Kansas City Chiefs appear to have cuaght lightning in a bottle with Tyreek Hill, and Fantasy Football owners should look to capitalize.  Hill didn't have a big week against the Jaguars with Nick Foles at the helm.  That leads me to believe that he will be extra hungry for a big play this week.  With his ability, that's an absolute possibility.
The Carolina Panthers secondary struggles a lot, and there isn't a single player in the group that matches up well against Hill.  Don't be surprised when he gets a hold of a ball in open space and takes off.  The Chiefs need to make it a point of getting him the ball, especially with Jeremy Maclin not at 100%.
I like Tyreek Hill a lot as a 3rd wide receiver or FLEX player this week in fantasy leagues.  As a late season pickup, Hill could be a great steal as you head to the playoffs.  In DFS leagues, Hill will be a gamble, but I think he's worth it this week.  One long touchdown could put you up big for very little money.
Cairo Santos
Projection: 3/3 FGs (Long of 50+); 3/3 XPs
The Kansas City Chiefs most reliable Fantasy Football player right now is kicker Cairo Santos.  The Brazilian born kicker is currently tied for 7th in the NFL in points scored.  Santos did have some issues with accuracy for a couple of weeks, but appears to be back in form now.  When he's on, there are very few better than him in the league.
This week bodes well for the Chiefs kicker.  The Carolina Panthers have surrendered a lot of points on defense.  Meanwhile, the Kansas City Chiefs are not always the most efficient at getting into the endzone.  That should mean Santos will get plenty of opportunites to put points on the board.
Cairo Santos carries a lot of value in Fantasy Football right now.  With his BYE week in the book, he's a player you can stick in your lineup and just forget about.  There is no way he should be a free agent at the moment, so if you see him, make the move.  As a DFS option, I really can't argue against using Santos in any week.  Good value player with potential for a lot of points.
Spencer Ware
Projection:18 Carries for 70+ yards and 1 TD; 4 Catches for 50+ yards and 1 TD
Fantasy Football owners will be excited to get Kansas City Chiefs running back Spencer Ware back into their lineup.  The Chiefs feature back sat out last week after suffering a concussion against the Colts.  In his stead, Charcandrick West struggled against a Jaguars defense that keyed on the running game.
Spencer Ware should be looking to pick up where he left off.  Ware is especially dangerous as a receiver out of the backfield.  In that role, he should be able to find holes in the Panthers defense.  There have been very few running backs in the NFL as good in space as Spencer Ware.  He won't be as effective running the ball, but I think he finds the endzone this week.
You should be putting Spencer Ware in as one of your primary running backs in fantasy league play.  He has proven his worth in that role as a reliable player to bring in points.  As a DFS play, he's a little risky this week because the Panthers do play well against the run.  However, his ability as a receiver should make up for that.
Chiefs Defense/Special Teams
Projection: 3 Sacks, 2 INTs, 1 FR, and >20 Points Allowed
The Kansas City Chiefs have been one of the best Fantasy Football plays over the past few weeks.  Since their BYE week, the Chiefs have been 1st in takeaways and 2nd in points allowed.  They have done this against three of the top offenses in the NFL.  That makes the Chiefs a solid play every week.
However, some Fantasy Football owners will be leery of playing the Chiefs this week.  The Carolina Panthers are, statistically, one of the best offensive teams in the NFL.  However, on further review, I have found that these stats are largely padded by games against some of the worst defenses in the league.
You should have the Chiefs defense on your roster and play them every week.  We have seen in past seasons that the defense gets stronger as the year goes.  That should be even moreso this year with Justin Houston set to return soon.  As a DFS play, they are going to be worth it on most weeks.
Who To Sit
Jeremy Maclin
The Kansas City Chiefs hit a setback last week when star wide receiver Jeremy Maclin injured his groin.  I'm expecting that to carry over this week, and for Maclin to be pretty limited in his work.  The Chiefs offense will likely adapt the playbook to feature someone else, using Maclin only as a decoy.
Chris Conley
Fantasy Football owners should have already cut bait on Kansas City Chiefs wide receiver Chris Conley.  Simply put, he isn't producing anything worthwhile.  If you're looking for a Chiefs receiver to put on your roster, Tyreek Hill seems like the much better option right now.
Nick Foles
It might seem like a no-brainer, but there will be those out there not ready to cast off quarterback Nick Foles.  The Kansas City Chiefs backup essentially played himself out of any potential "quarterback controversy".  So there really is no reason in even keeping him on your roster.
The Kansas City Chiefs are on a roll right now heading into Carolina.  This should be a good defensive battle, which doesn't bode well for fantasy points.  However, I do see the Chiefs being able to get some big plays in.  Hopefully that translates to a victory as well as a strong day in Fantasy Football, but if it's one or the other, I'll take the win.
This article originally appeared on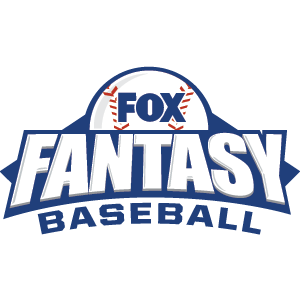 FOX Fantasy Baseball
Join or Create a Free League
Play Now!