Fantasy Football: Five Chiefs To Play Vs Tampa Bay Buccaneers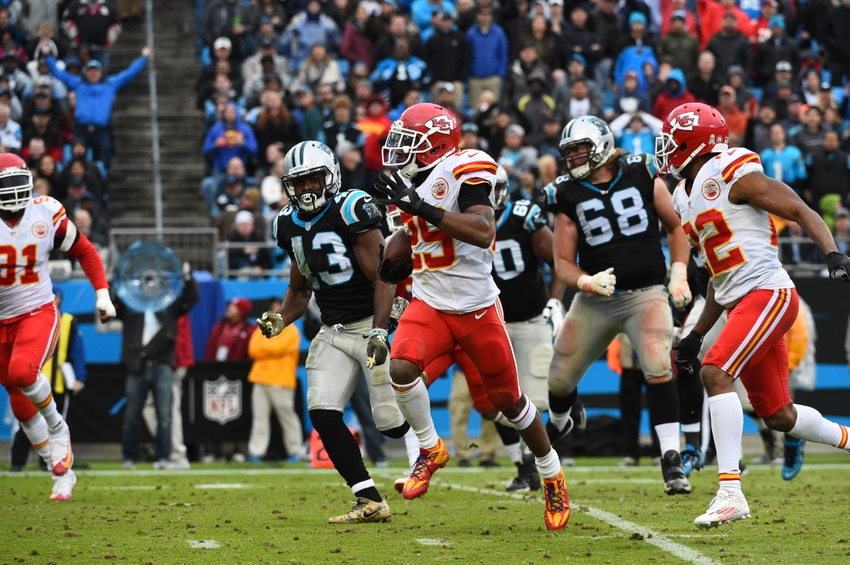 We're coming up on the playoffs in most Fantasy Football leagues. Here are the top five Kansas City Chiefs to play this week against the Tampa Bay Buccaneers.
Savvy Fantasy Football owners scored big with the right Kansas City Chiefs last week. I advised everyone that the Chiefs D/ST and kicker Cairo Santos would be excellent plays, and they were. KC went on to defeat the Carolina Panthers in a very tight defensive battle. The game was decided by that same Chiefs D/ST and kicker.
This week the Chiefs will be taking on the Tampa Bay Buccaneers at Arrowhead Stadium. This week figures to be a much more favorable Fantasy Football match up for the Chiefs as the Bucs are not very good on defense.
The Buccaneers are coming off a big win against the Chicago Bears, but on the whole their season has been less than impressive. The Chiefs, meanwhile, are riding a five game winning streak that has propelled them to the top of the AFC West. KC is starting to get a lot of love from media pundits. However, Fantasy Football owners are less than impressed. That may change this week.
Play At Your Own Risk
It has been a while since a good Fantasy Football performance has been turned in by Kansas City Chiefs quarterback Alex Smith. Many thought that Smith had shown a new side to him early on this season, but we haven't seen much since. The KC signal caller has the ability to put up a solid game, the question is whether he will do it or not.
Week 10 Top Scorers – 54 points
Cairo Santos – 13 points
The Kansas City Chiefs most consistent Fantasy Football performer has been kicker Cairo Santos. Yes, that's a little embarassing, but points are points. Santos has turned into a reliable asset for the Chiefs. He has both range and accuracy that makes him a quality player both for KC and for fantasy owners.
Chiefs Defense – 13 points
There may not be a defense in the NFL more dominant than the Kansas City Chiefs, and it is showing up in Fantasy Football. The Chiefs defense put up its own points this week in the form of an Eric Berry interception for a touchdown. The unit has also consistently created pressure and turnovers against their opponents.
Tyreek Hill – 9 points
If you're looking for a Fantasy Football big play threat with the Kansas City Chiefs, it's wide receiver Tyreek Hill. Despite not finding the endzone, Hill had a very solid day receiving and got a respectable nine points. He is steadily becoming a more and more reliable option every week as he continues to develop.
Alex Smith – 8 points
Alex Smith has not been as good a Fantasy Football play as Kansas City Chiefs fans once thought. Smith flashed a more aggressive look earlier this season, but has fallen off in recent weeks. His eight points made the top five for the Chiefs, but is well below what is expected of quarterbacks in the NFL.
Spencer Ware – 7 points
The Kansas City Chiefs didn't get a dominant Fantasy Football day from Spencer Ware, but he still had a solid performance. That is especially true when considering the Panthers are one of the best run defenses. Ware has been a solid running back all season long and should continue to do well in upcoming weeks.
Tyreek Hill – WR
Projection: 4 Catches for 50+ yards; 2 Carries for 20+ yards
Fantasy Football owners have gotten a decent surprise from Kansas City Chiefs wide receiver Tyreek Hill. The big play receiver has shown an ability to consistently get open and make things happen. He is a threat from every part of the field, including as a kick and punt returner. That gives him added value.
The Tampa Bay Buccaneers defense struggles against both the run and the past. That should mean Hill will get plenty of opportunities to make a big play happen. I'm expecting at least one of those opportunities to pan out for some decent fantasy points.
Tyreek Hill is an excellent late season addition to your fantasy league roster, assuming he is still available. As a FLEX or third wide receiver, he can provide a big day that will put you over the top. As a DFS play, I'm a little more hesitant to use him. There is no guarantee on the kind of day Hill will have. However, he is a cost effective option.
Travis Kelce – TE
Projection: 6 Catches for 80+ yards and 1 TD
The Kansas City Chiefs star tight end still hasn't had a truly big breakout game for Fantasy Football owners. Travis Kelce was expected to be a top scorer this year, but it reall hasn't happened. This has been frustrating for fans that used early picks on the KC tight end. It has also been frustrating for Chiefs fans that were expecting him to be a superstar this year.
I  do think that Kelce has a big day against the Buccaneers defense. He has been on the verge of making some big plays over the past few weeks, but has just missed. It has been tough for him though with the changes at quarterback. This week should be better with Alex Smith getting his second start in a row. That should help their timing.
Travis Kelce remains a top ten Fantasy Football tight end, so there is no excuse to not have him on your roster. The star tight end remains a big play threat, so he can easily move up the tight end rankings. As a DFS play, I think this is a great week to utilize him. He should be able to capitalize on the Tampa Bay defense.
Cairo Santos – K
Projection: 3/3 FGs (Long of 40+); 3/3 XPs
There isn't a single more reliable Fantasy Football player for the Kansas City Chiefs than kicker Cairo Santos. That is still a little embarassing to write, but it is true. At least it is true for the right reasons as Santos has been on a bit of a roll in recent weeks. The Brazilian kicker has both quality accuracy and distance.
I think the Chiefs will score a good bit against the Tampa Bay Buccaneers. Even though the Chiefs offense hasn't been playing well recently, I do think they will move the ball and get into scoring range. KC should also be able to take advantage of turnovers that will leave Santos in range to strike.
Kickers are often devalued in Fantasy Football, but a reliable one is valuable. With the BYE week behind him, Santos is a solid kicker to have on your roster. He should consistently get plenty of field goal opportunities. As a DFS play, I'm taking him nearly every week. There is little difference in value of kickers, so there is no fear of over-spending.
Chiefs Defense/Special Teams
Projection: 4 sacks, 2 INTs, 1 FR, and >20 points
There may not be a more dominant unit in all of the NFL right now than the Kansas City Chiefs defense, and that is being reflected in Fantasy Football. The Chiefs defense is thriving on sacks and turnovers, while also consistently holding their opponents under 20 points. This group is truly taking over football games.
The Tampa Bay Buccaneers don't offer much in the way of offensive firepower. Jameis Winston is a decent quarterback in his second year, and Mike Evans is an excellent receiver. However, the Bucs don't have much of a run game and no real passing options outside of Evans. The Chiefs should have little problem in bottling him up.
The BYE week is behind the Chiefs and that makes them a quality defense to have on your fantasy league roster. There are a couple of good offenses left for the Chiefs to face, but none that should make them a bad play. For your DFS roster, the Chiefs defense is an excellent play this week and should be able to put together a double digit performance.
Spencer Ware – RB
Projection: 18 Carries for 70+ yards and 1 TD; 4 Catches for 30+ yards
Fantasy Football players are falling in love with Kansas City Chiefs running back Spencer Ware. Though he hasn't found the endzone as much as desired, the Chiefs running back has shown the ability to pick up chunks of yards. With the Chiefs favoring the run game, that has made him a cernterpiece of the offense.
The Buccaneers aren't very good against he run, and I expect the Chiefs will give them a healthy dose of it. That means Spencer Ware will get a large share of the work on offense. Ware will also likely get some work in the passing game where he has shown talent. That means he will get a good number of touches on the day, and that should translate to points.
Spencer Ware is an excellent option as a running back in your fantasy league. If you drafted him as a handcuff to Jamaal Charles, you're probably laughing at the top of your league right now. Looking at the DFS match up this week, I'm loving Spencer Ware against the Buccaneers. Plain and simple, you should play him.
Who To Sit
Jeremy Maclin
It's hard to figure out why, but Kansas City Chiefs star wide receiver Jeremy Maclin just hasn't had a very good season. That is especially true in Fantasy Football. Until Maclin can break out of his rut, I'm advising everyone to keep from playing him. He will rebound soon enough, but it is better to wait for that to happen than to anticipate it.
Chris Conley
Adding to the Chiefs concerns at wide receiver is Chris Conley who has not yet developed into a consistent weapon on the outside. Conley has all the physical tools to be a quality wide receiver. He just has not put it all together yet. At this point, it is probably safe to assume that it will not happen in 2016.
Other Chiefs Weapons
Unfortunately for the Kansas City Chiefs, there aren't many consistent weapons on the roster. There are players capable of having a solid day on the field, but none of them who are reliable enough to recommend playing. If you have a Chiefs player not mentioned already, I would suggest dropping them from your roster.
The Kansas City Chiefs should have a much better week for Fantasy Football owners than in recent games. The Buccaneers defense isn't very good. The Chiefs know (or should know) that they really need a quality performance before heading into the next stretch of games. This team is looking for some momentum, and Tampa Bay is a good opponent for that.
This article originally appeared on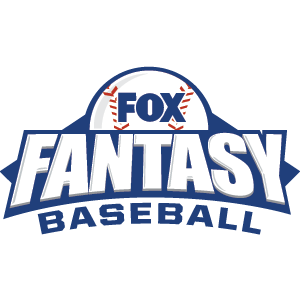 FOX Fantasy Baseball
Join or Create a Free League
Play Now!