Fantasy Football Fans Ranked in Fandom 250
Announcing the FanSided Fandom 250; the fan-powered network's inaugural ranking of the world's 250 best fandoms.
For many fans, there is no better testament to their passion for football than their weekly ritual of setting their fantasy football lineups. Recently. FanSided took on the monumental task of ranking the top 250 fan bases as part of the Fandom 250 and they have now revealed where fantasy football fans rank!
For those of you unfamiliar with the Fandom 250 rankings, please see an excerpt below from the official FanSided press release:
FanSided today announced that on December 6, 2016, it will release a ranking of what it considers the best 250 fandoms in the world. The ranking will appear on FanSided.com… FanSided will begin announcing which fandoms have made the top 250 in batches of ten beginning on October 28th.
"…we decided to shine a spotlight on those passionate fans by taking on the impossible task of ranking the best 250 fandoms in the world," said FanSided co-founder and CEO, Adam Best.
The list will contain not only sports fandoms but also fandoms supporting entertainment, celebrities and more.
"We've all had the debates. Are Red Sox fans better than Yankees fans? Are Ohio State fans more passionate than Alabama fans? But what happens when you introduce Game of Thrones fans into the equation? What about Batman lovers vs. Beyonce fans? How do you compare? It's a tall order but we're going to have fun trying," said FanSided VP of Content, Patrick Allen.
So what do we think about being ranked 86th in the Fandom 250?
We think it's too low of course! We can all understand the passion that goes along with cheering for our favorite team or binge-watching our favorite show, but the over-arching craziness and passion that millions of people show each week for fantasy football is unmatched!
The evolution of daily fantasy sports and the millions of players that flood sites like FanDuel and DraftKings are testaments to the love we have for fantasy football. This is no longer your father's fantasy sports where we sit in a room with a pencil and pad and pick players once a year. The introduction of DFS, the improvement in fantasy sports apps all tied within the fabric of social media make this a 24/7 – 365 day a year trash-talking festival of AWESOME.
Frankly, I think there are 85 sites that owe us fantasy football fans an apology! While we wait we will be scouring the waiver wire, analyzing the match-up for a sleeper WR and tinkering with our DFS lineup for the 500th time today.
Want your voice heard? Join the Fantasy CPR team!
Stay tuned to Fantasy CPR each day for all your fantasy sports and DFS needs!
This article originally appeared on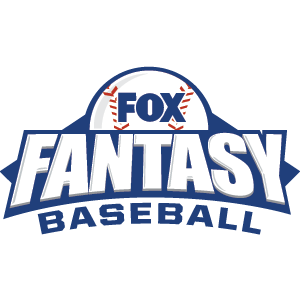 FOX Fantasy Baseball
Join or Create a Free League
Play Now!