Rising and falling: Bradshaw moves up, Kolb declines
We're now in the final throes of the fantasy draft season.
Sure, some drafts will be conducted this weekend, as leagues shift things out on the calendar after going their separate ways during the holiday weekend. The pecking order at the top of the draft has remained constant, although whispers still resonate throughout the blogosphere about the status of Maurice Jones-Drew's knee.
It's certainly been a much different looking draft season than we've witnessed historically. Owners have staked their claims on quarterbacks and wide receivers earlier than normal, often taking big bets on moderately concerning circumstances (the offensive lines in Chicago or Dallas, or the receiving corps in Minnesota) instead of stocking their backfields as they may have done in years past.
Let's take out the microscope and examine the draft board one final time.
Rising
Cleveland tailback Jerome Harrison moved up the draft board only marginally following Montario Hardesty's season-ending injury. Harrison's fumbling issues this preseason, combined with low expectations for the Cleveland offense, have made fantasy owners reticent to jump onboard the bandwagon for the second-half star from 2009. Second-year tailback James Davis and former Denver tailback/fullback Peyton Hillis may eat into the workload.
The Giants will use some combination of Ahmad Bradshaw and Brandon Jacobs out of the backfield this season. Based on recent comments in the New York media, it appears that Bradshaw now stands atop the workload split, and fantasy owners have responded by pushing Bradshaw up one-half round in recently-completed drafts. Which tailback wins the coveted goal-line carries remains a mystery.
The Denver receiving corps still remains a mystery behind veteran option Jabar Gaffney. Fantasy owners are hopeful that third-year receiver Eddie Royal rebounds from a disappointing sophomore season to become a viable PPR-league option for Kyle Orton. The Denver defense is suspect, meaning that Orton might be forced to air it out with some regularity. Royal's draft status improved by a full round this week, as owners looked back to Denver to round out their receiving slots.
Houston tailback Steve Slaton received a two-round bounce in the past week, as questions about Gary Kubiak's philosophy of running back usage came into question. Slaton is second to draft-day darling Arian Foster in Houston, but there's always the potential for an injury to inject the 2008 "Man-Crush Award" winner back into the lineup. Slaton is currently being selected in the 11th or 12th-round, on average, as a handcuff option to Foster. I suspect that he earns a handful of carries out of the gate with potential for a larger role. The arrival of Derrick Ward, formerly of Tampa Bay, is moderately concerning, but Slaton remains the No. 2 option heading into the opener against Indianapolis.
The Miami offense was less than stellar this preseason, leaving fantasy owners a tad nervous as the regular season approached. Henne and the first-run offense actually played in the preseason finale against Dallas (6-of-11 for 53 yards and two sacks). Despite the preseason inefficiencies and timing issues between Henne and his receivers, owners are still anticipating big things from Henne and top option Brandon Marshall as the regular season gets underway. Henne's average draft slot improved by a full round this past week.
Reality has seemingly set in for fantasy owners, as Pittsburgh tight end Heath Miller finally started to move up the draft board this past week. Miller is coming off of a 76-reception season and will begin the season with Dennis Dixon under center. The tight end is normally a top target for an inexperienced quarterback, so I'm moderately surprised that Miller's stock had dropped so far. He's still being drafted as the 15th tight end off the board.
As mentioned above, Tampa Bay jettisoned Derrick Ward after one season, thereby thrusting Kareem Huggins into the second slot on the depth chart behind Carnell "Cadillac" Williams. Mistrust of the Tampa Bay offense keeps Williams in the late-seventh round despite his clear role as a top option. Huggins is a late-round flier pick ahead of the kicker and defense rounds.
The available data doesn't necessarily reflect the full impact of T.J. Houshmandzadeh's release by the Seahawks at the end of last week. Starters Deion Branch and Mike Williams are starting to gain some traction, although both register as just flier picks at the end of the draft right now. Williams is the more intriguing option of the duo, given his downfield play-making ability (at least what was displayed in the preseason). Obviously, there are questions about the Seattle offense altogether, but the investment here is quite low.
Finally, owners who selected Matt Leinart as their late QB2 or early QB3 have swapped out to pick up former fantasy hero Derek Anderson. Anderson moved up a full round in drafts this past week, as owners anticipate passable numbers with Larry Fitzgerald and Steve Breaston in tow. Anderson may have a short leash, as Ken Whisenhunt did talk up Max Hall quite a bit.
Falling
Some of the shine has come off of Kevin Kolb this preseason. The Philadelphia offense sputtered at times this preseason, and top option DeSean Jackson (though fine for the opener) did leave a couple times with myriad injuries. As such, owner confidence has waned just a bit. Kolb failed to lead the Eagles to a touchdown drive this preseason, and the team struggled markedly in red zone situations. He's fallen one-half round in recent drafts (10th among quarterbacks) and is being drafted at the back-end of the seventh round.
Evidently, the huge exposure of "Hard Knocks" left owners lukewarm about LaDainian Tomlinson's arrival in New York. Tomlinson's draft stock has dropped another round in the past week, shifting him to the back-end of the 10th rounds of most drafts. To put his draft slot in perspective, Tomlinson is being draft just behind Arizona bruiser Tim Hightower and ahead of New England starter Laurence Maroney (an interesting draft point) and Chester Taylor of the Bears.
Oakland running back Michael Bush's stock dropped moderately following surgery for a thumb injury (three to four slots, on average). Fantasy owners are still banking on Bush to emerge as the leader in the Oakland backfield, as he's being selected a full 18 slots ahead of backfield mate Darren McFadden, on average.
Fantasy owners saw enough of the gaping holes in the offensive line to send Jay Cutler's average draft slot down several slots this week. Still, many owners remain confident that Cutler and his wide array of receivers in the Mike Martz offense will deliver when it counts. Cutler is still being draft as the eighth quarterback, on average.
T.J. Houshmandzadeh was ranked as an early- to mid-WR3 as the lead receiver in Seattle. His role and target count in Baltimore remains to be seen, as the veteran receiver works into the mix alongside Derrick Mason and Anquan Boldin. He doesn't have the "burner" impact that the injured Donte' Stallworth brings to the table, so how he'll be used has owners retreating somewhat in the final drafts of 2010.
Finally, owners are still undecided as to how they view Vincent Jackson's 2010 season. Some owners are holding out hope that Jackson is back in a uniform for Week 7. As such, you'll see Jackson drafted as a fourth receiver on occasion (seventh or eighth rounds in some leagues). In other leagues, Jackson has slid to the 11th or 12th round, with those owners viewing him as nothing more than a flier option with upside. Are you willing to roll the dice?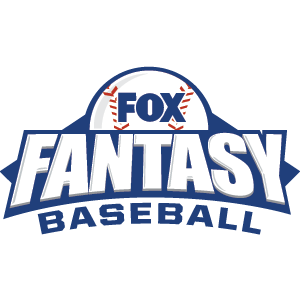 FOX Fantasy Baseball
Join or Create a Free League
Play Now!