Rising and falling: Calvin Johnson moves up, Fitzgerald declines
The draft season is at its peak, and texts, Tweets and e-mails are coming in from all angles.
I'll begin this week's review of the draft board with a wide receiver getting a nod of approval given the quarterback quandary in Arizona. Will former Heisman winner Matt Leinart get shipped out of Arizona?
Let's review this week's big movers on the draft board.
Rising
Fantasy owners are obviously watching the quarterback issue in Arizona play out with great interest. With each blog, column or Tweet that passes about the situation, fantasy owners are shuffling up their ranking sheets. The player most impacted in Arizona is receiver Larry Fitzgerald, who has fallen from second on wide receiver sheets to fifth.
Fitzgerald has been surpassed by Calvin Johnson and Reggie Wayne, and I would not be surprised to see him caught by Miles Austin as the draft season reaches its crescendo. Johnson ranks among the biggest movers at the top of the board this week, gaining an average of three positions.
Running back Arian Foster has posted strong numbers this summer, and his ascent to the top spot in the Texans offense has made him the fantasy darling of the year. Foster has risen from a late-round flier selection to the end of the fourth round in recent drafts. He currently resides in the mid-20s among running backs.
Owners are starting to show some love to 2009 waiver wire hero Ricky Williams. Williams topped 1,100 yards in 2009, excelling as a second back to Ronnie Brown to start the season and as the lead back following Brown's injury. The trend toward committees has shifted owners' thinking, and the Miami backfield is a proven commodity. Williams is being selected in the late fifth or early sixth round of most drafts.
I was surprised that it took so long for fantasy owners to warm up to San Diego receiver Malcom Floyd. I suppose most owners were still anticipating a happy return to the field by Vincent Jackson. Reality has finally set in, and owners have responded by making Floyd a sixth-round selection in recently-completed drafts.
The Buccaneers' release of Derrick Ward takes one question off the table in the backfield. Carnell "Cadillac" Williams posted a strong 2009 season, but Ward's presence led to many questions about how the workload would be split this fall. Williams is clearly the No. 1 option for Raheem Morris, the last of the lead backs off of the board (end of seventh round). His draft status has improved by nearly two rounds in recent drafts.
Also in Tampa Bay, rookie receiver Mike Williams has emerged as a potential starter for Josh Freeman. He's outperformed fellow rookie Arrelious Benn this summer, demonstrating great hands and route-running abilities. I don't expect a huge scoring barrage coming out of Tampa, but somebody has to catch the ball other than Kellen Winslow. Right? Williams is worth a flier as that final pre-kicker or defense selection.
New Cincinnati receiver Terrell Owens continues to get more attention on draft day, as it's become clear that he and Carson Palmer have established a rapport. Owens has pushed into the latter-part of eighth rounds, on average, although he's being selected a round earlier in most industry drafts.
I shan't belabor the point. Bernard Berrian is the last man standing in the Minnesota receiving corps given Sidney Rice's surgery and Percy Harvin's migraine issues. As such, fantasy owners made Berrian the biggest mover on the board this week, rising from the flier pick at the back-end of some drafts to a No. 3 option.
Similarly, Jabar Gaffney has emerged as the top option for Kyle Orton in Denver. As such, Gaffney has vaulted up the draft board to the end of the 10th-round after being undrafted in virtually all leagues earlier this summer.
Donnie Avery's season-ending injury has owners seeking an alternative in the Sam Bradford-led passing attack. Danny Amendola gets a crack at the starting lineup, but fantasy owners are looking to Laurent Robinson in recent drafts. Robinson caught 13 passes in the first three games of 2009 before an injury derailed his season.
Falling
As expected, fantasy owners retreated from the top two options in the Minnesota receiving corps. Sidney Rice's hip surgery and the expectation that he'll miss half of the season pushed him down five rounds this past week. Rice went from a third-round selection two weeks ago to a ninth-round pick in recent drafts.
Fellow Minnesota receiver/returner Percy Harvin's health also sent owners scurrying for another option. Harvin's average draft slot slipped nearly 20 positions, on average, following the on-field incident that put him in the hospital. He's still being selected in the seventh round, ahead of other receiving options such as Steve Breaston, the aforementioned Terrell Owens and T.J. Houshmandzadeh.
The lack of consistency in the Philadelphia offense and early injuries to DeSean Jackson has forced some owners to look away from Kevin Kolb. Kolb remains one of the new quarterback heroes for fantasy owners at the back-end of the QB1 ranks. Still, owners have pushed Kolb down nearly a full round this past week. He's currently the 10th quarterback off of the board, on average, behind Brett Favre, himself in a moderate downturn this week.
Ongoing foot problems have tempered owners' expectations of Denver rookie receiver Demaryius Thomas. Thomas has been unable to stay on the practice field this summer, thereby allowing Jabar Gaffney and fellow rookie Eric Decker to gain confidence and comfort with Kyle Orton.
Oakland receiver Chaz Schilens had been rising on draft boards for several weeks in the second year of his sleeper status. Owners started to seek out another sleeper option deep in drafts this season as they warmed to the idea of Jason Campbell leading a productive offense. News of his arthroscopic surgery popped the proverbial balloon, and Schilens' stock began to fall. Louis Murphy (one of my sleeper candidates, pre-Schilens injury) moves into the starting lineup.
The final two players who occupy places on the "Falling" list this week are a bit surprising.
Darren McFadden of the Raiders dropped nearly a full round in recent drafts despite the thumb injury sustained by Michael Bush.
Atlanta quarterback Matt Ryan dropped nearly two rounds this past week. I can't say that I necessarily understand the reason. Fantasy owners aren't losing their minds about the lack of touchdown production this preseason? I mean … "we're talking about practice."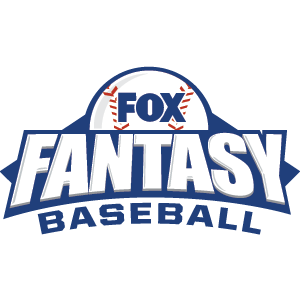 FOX Fantasy Baseball
Join or Create a Free League
Play Now!