Rising and falling: Berrian moving up, Edwards declining
Once again, the eyes of the NFL world (and the magical fantasyland) are fixed on Minnesota, where myriad injuries are changing the complexion of this offense.
Sidney Rice's hip injury, which was originally thought to be minor, has blown a hole in the passing game. Rice is slated to miss the first half of the season following surgery. Percy Harvin's migraines make the talented receiver as a difficult option for fantasy owners and sent the Vikings scrambling to find another receiving option.
Rising
Who's left standing alongside tight end Visanthe Shiancoe? It's none other than Bernard Berrian, who quietly caught 55 passes for 618 yards last season. Berrian begins the season in the No. 1 slot for Brett Favre, and his draft value has skyrocketed in the past several days. He's now slides up to a back-end WR2 or early WR3 as a result of these injuries (he was in the 190s last week).
The team also moved to sign former Favre teammateJavon Walker, who is looking to reclaim his NFL career following two lost seasons (15 catches in the past two years combined). Walker is worthy of a look-see in deeper leagues or a waiver wire claim on the chance that he can rediscover the magic.
Finally, the Vikings acquired sure-handed, PPR-option Greg Camarillo from the Dolphins on Wednesday. The Dolphins had a full slate of receivers, leaving Camarillo on the outs in the receiving corps. He becomes an insurance card should the migraine issues sideline Harvin.
It should be noted that Favre's average draft slot had improved by nearly two full rounds in the past two weeks. This week's injury issues will force fantasy owners to reevaluate Favre's status. I suspect his ADP retreats a bit this week.
In other quarterback news, fantasy owners are speaking loudly. The top four quarterbacks are flying off of the board in 2010. Aaron Rodgers (eighth) and Drew Brees (10th) lead the pack, with Peyton Manning following in short order (18th). A small gap occurs before Tom Brady comes off of the board at 29th.
Tony Romo, Philip Rivers and Matt Schaub come off the board by the early part of the fourth round.
Interestingly, fantasy owners are starting to buy into the idea of the Mike Martz-led offense in Chicago. Jay Cutler is the eighth quarterback on the draft board, having risen a full round since last week, on average. Chicago receivers Johnny Knox and Devin Hester experienced tremendous ADP jumps this past week. Knox's average draft position improved by nearly two full rounds (he still comes off of the board two rounds behind Devin Aromashodu). Hester's average draft slot improved by nearly four rounds, just behind Knox.
Darren McFadden has been slowed by injuries this summer. As a result, fantasy owners are starting to back powerhouse back Michael Bush. Bush averaged 4.8 yards per carry and certainly has the opportunity to become a workhorse and goal-line vulture behind a solid offensive line and a more efficient quarterback. He's being drafted in the middle of the sixth round, on average.
Staying in Oakland, tight end Zach Miller has become somewhat of a sleeper hero since Jason Campbell's arrival. Fantasy owners are pushing Miller up draft boards. He's now being drafted at the end of the eighth round, having improved nearly full two rounds in the past week.
As expected, Houston tailback Arian Foster's fantasy fortunes rose markedly following Ben Tate's season-ending injury. Foster performed well at the close of the 2009 season and figures to assume the lead role ahead of Steve Slaton, who has yet to leave his fumbling woes behind. Foster is being drafted in the middle of the sixth round.
I once again circle to the front of the draft board to monitor the top of the receiver rankings. New England receiver Randy Moss has supplanted Larry Fitzgerald as the clear-cut No. 2 receiver on draft boards. He's being selected three picks higher than Fitzgerald, on average.
Falling
Fantasy owners appear to be holding out with a small glimmer of hope that Vincent Jackson will be dealt to another squad or, as I've argued, come to his senses and take the $3 million pay raise to get back onto the field with San Diego. Jackson is currently being drafted in the seventh round of fantasy drafts, on average. Perhaps owners drafting him in this range are rolling up heavy on receivers with the hope that a true No. 1 receiver comes back into the mix for six weeks of fantasy dominance.
Braylon Edwards of the Jets was moderately overvalued in early drafts, with owners giving a nod to the Santonio Holmes suspension and Edwards' place as the No. 1 receiver for Mark Sanchez. Sanchez's connection with Jerricho Cotchery and Dustin Keller and concerns about Edwards' impact has sent him sliding downward by nearly two full rounds.
Early in the draft season, there were questions about how the workload would be split in San Diego upon the departure of LaDainian Tomlinson. Coach Norv Turner talked about giving rookie Ryan Mathews 300 touches this season, although re-signing Darren Sproles left owners pondering a committee situation. As the preseason wears on, it's becoming apparent that Turner's bold statement following the NFL Draft might come to fruition. Sure, Sproles and Mike Tolbert will still be in the mix, but Mathews is the clear leader. As a result, he's soaring up the draft board while Sproles slides markedly.
Indianapolis fans are giddy to get Anthony Gonzalez back into the mix. Fantasy owners haven't yet embraced the idea, taking a wait-and-see approach to the 2008 fantasy hero (192 ADP). Fellow receiver Austin Collie's role is up in the air this year because of Gonzalez's return. As a result, he slid nearly three full rounds this past week, and the gap between Collie and Gonzalez closed.
Fantasy owners are not buying into the strong summer turned in by Kyle Orton of the Broncos. Orton dissected the Detroit defense in his last preseason work (I know. It's Detroit.) and has separated himself from the pack in the quarterback battle. Despite his accuracy and 2009 production, Orton was being drafted as one of the final starting quarterbacks to come off of the board. His average draft slot has fallen by nearly 100 slots in the past two weeks. Sure, Brandon Marshall is gone, but this is absurd.
Third-year quarterback Matt Ryan took a minor step back this past week in fantasy drafts. Ryan slid one-half of a round and is now being selected as the 13th quarterback, on average. He's being selected just ahead of Joe Flacco in most leagues.
Chaz Schilens of the Raiders was a popular sleeper pick in 2009 ahead of his injury woes. He was gaining momentum following the arrival ofJason Campbell, but has now experienced another setback. Schilens is out indefinitely following arthroscopic surgery on his left knee. He's dropped two rounds in the past two weeks, with another sizable drop-off to come.
Owners might be excited about the prospects of the Baltimore offense following the arrival of Anquan Boldin and strong summer from Donte Stallworth. They're not showing the love to veteran tight end Todd Heap. Heap has dropped nearly 60 slots in recent drafts, as his workload is in question given the new receiving pieces and the selections of Ed Dickson and Dennis Pitta in the NFL Draft.
Finally, fantasy owners are starting to come to their senses. I know it's hard to dismiss the hype associated with "Hard Knocks", and the fact that there have been few useful stories to emerge this summer. A lot of ink was spilled to cover a radio interview spat between Brady and Rex Ryan? Who cares?
The Jets were creeping into the ninth rounds of some drafts (eighth in the outliers), but the ADP for the league's top unit has dropped more than a round in recent drafts. New York outpaces the Minnesota defense by a full round.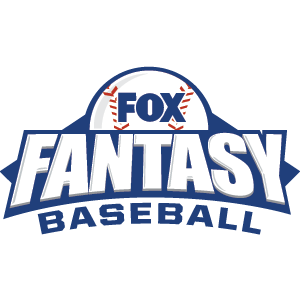 FOX Fantasy Baseball
Join or Create a Free League
Play Now!