Rising and falling: Young WRs Knox, Tate improving
With a full week of practices and a lot of highway miles behind me, I'm stepping away from my training camp tour to revisit the ADP board.
We've already seen a number of injuries befall would-be fantasy stars, including Knowshon Moreno and Dez Bryant, thereby opening the door for other players to capture the eyes of fantasy owners. Early practice notes on formations and depth charts have owners starting to shift their preferences.
Here's the latest "Rising and Falling."
Rising
Patrick Crayton and Roy Williams, WR, Dallas: Not long after I posted last week's "Risers/Fallers" piece, news emerged from Dallas that Dez Bryant would miss 4-to-6 weeks. As a result, fantasy owners have started to pile on Williams, and to a lesser degree, Crayton. From all reports, Williams is performing much better this camp than he has previously in his Dallas tenure, spurred on by the arrival of the rookie. I wouldn't reach for him, but perhaps the pressure brought on by Bryant is just what he needed.
LeSean McCoy, RB, Philadelphia: McCoy was seemingly a forgotten man in early drafts, but he's starting to see some more support from fantasy owners as draft season kicks into full gear. His average draft position has risen nearly one-half of a round. McCoy will undoubtedly cede carries to Mike Bell, and may lose some of the glorious goal-line touches, but he's still a potential bargain in the fourth round. He has the potential to catch 60-70 balls out of the backfield.
Chad Ochocinco and Terrell Owens, WR, Cincinnati: The dynamic duo, who are currently making headlines in Kentucky, are starting to push upward on draft boards. Ochocinco is receiving support following Owens' signing, perhaps demonstrating the collective doubt about Antonio Bryant in that No. 2 role. Owens was being drafted as a late WR3 or early WR4 prior to signing a contract. He's now being drafted in the seventh or eighth round in most drafts.
Wes Welker, WR, New England: Upon his activation from the PUP list, fantasy owners started to show the PPR machine some love after a lukewarm reception to start the draft season. Welker's knee was obviously cause for concern, and still is to some degree, as he's still being drafted in the eighth or ninth round, on average. He's been drafted in the fifth round during each of the past two expert leagues in which I drafted.
Johnny Knox, WR, Chicago: Knox has emerged as the top option in the deep Chicago receiving corps as camp hits its second week. Fantasy owners have responded by jumping aboard the Knox bandwagon. He's moved up nearly two full rounds in recently-completed drafts. Granted, Knox is still being selected two or three rounds behind Devin Aromashodu, but that gap is closing quickly.
Brandon Tate, WR, New England: Tate is looking to crack the rotation in his second year out of North Carolina. I watched him in a night practice earlier in the week and hung a star on his name in my ledger. Tate has cleaned up his route-running and has seemingly established a nice rapport with Tom Brady. He demonstrated great hands in intermediate routes and tremendous body control on deep routes while creating separation.
Emmanuel Sanders, WR, Pittsburgh: I decided to add Sanders to the back-end of this list after watching Thursday's workout in Latrobe. Sanders has quick feet and gets into his routes in a flash. Craig Wolfley, former Steelers lineman and current member of the broadcast team, spoke glowingly of Sanders' instincts, speed and hands when I spoke with him before practice. With Limas Sweed out because of an injury, Sanders is competing with Antwaan Randle El for the third slot.
Falling
David Garrard, QB, Jacksonville: According to early reports, Garrard's accuracy has been spotty this summer, perhaps opening the door for Luke McCown to edge closer to supplanting him in the starting role. Of course, McCown would need to cut down on his own inaccurate tosses to do so. Regardless, fantasy owners are retreating on Garrard as a QB2 option.
Ahmad Bradshaw, RB, New York Giants: I'll forgo the analysis of backfield mate Brandon Jacobs, who has looked sharp in early camp after reporting leaner and meaner for 2010. Jacobs' comments and early workouts have created a separation in the backfield and expectations that Jacobs returns to the goal-line role that he occupied exclusively prior to last year's struggles. As a result, fans are retreating from Bradshaw, who horned in on the short-yardage action last year.
C.J. Spiller, RB, Buffalo: Spiller's late contract signing has put him behind in the learning process. His absence from camp was obviously most troubling in terms of blocking schemes, and likely limits his exposure to third-down situations. Fantasy owners haven't given up on him entirely, fully anticipating that he eclipses veterans Fred Jackson and Marshawn Lynch.
Larry Fitzgerald, WR, Arizona: Fitzgerald's average draft slot slid again this week, as owners contemplate his value with Matt Leinart under center. Fantasy owners are starting to eschew the selection of Fitzgerald and Calvin Johnson in the first round, while running backs such as Jamaal Charles, Cedric Benson and Rashard Mendenhall are starting to creep up. Again, there hasn't been a dramatic shift in his ADP, but doubt is starting to creep into owners' heads.
Sidney Rice, WR, Minnesota: Like with Fitzgerald, questions are starting to creep into fantasy owners' minds about Rice's 2010 value. First, you have the concerns (or disgust, if you believe the e-mails I'm receiving) about Brett Favre's return to the team. Second, you have growing concern about Rice's hip. I'm ready to slide him down a couple slots to the back-end of the WR1 grouping, but I'm not ready to shuffle him deep into the WR2s just yet.
Montario Hardesty, RB, Cleveland: The Browns have a heated battle in camp for the No. 1 slot. Earlier this summer, momentum started to push Hardesty up draft boards. It appears that owners are starting to avoid the Browns' backfield altogether, as both Hardesty and Jerome Harrison are both seeing moderate shifts downward in their respective ADPs.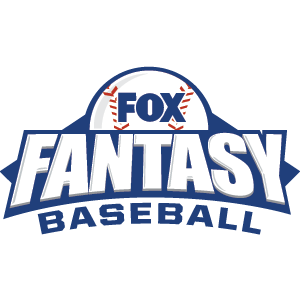 FOX Fantasy Baseball
Join or Create a Free League
Play Now!