Draft preview: Tight end surprises
The tight end position continued its evolution in 2010.
Much like the specialization of bullpens in baseball and the split responsibilities of today's NFL backfields, more teams are employing multiple tight ends. You still have your traditional blocking tight ends that occasionally pop out to catch an unsuspecting defense off-guard. But, more teams are employing pass-catching behemoths who are as productive in the passing game as their speedy receivers. In 2010, a total of 13 tight ends caught at least 50 passes. Another 11 players caught between 40 and 47 passes.
Rookie quarterbacks count tight ends as their best friends, and the expected changes at quarterback for a number of teams will necessitate the emergence of a safety valve. Here are secondary options to keep on your radar.
Jimmy Graham, New Orleans
The 2010 third-round selection and former basketball player from Miami emerged as a viable option for Drew Brees in place of injured veteran Jeremy Shockey. He caught three or more passes in seven games, and finished the year with 356 receiving yards and five touchdowns.
We saw his athleticism at play down the stretch, and fantasy owners began to discuss Graham as a potential hero for 2011. There will be pockets this season during which Graham will compile big numbers. However, his ceiling is lowered by Brees' ability to spread the ball around to his myriad options. Graham starts the season as a spot play and TE2 with upside.
Jeremy Shockey, Carolina
The oft-injured veteran tight end inked a deal with Carolina prior to the lockout. Shockey has never completed a full 16-game slate in his nine-year career, and his production has dropped off in four consecutive seasons. Still, Shockey did perform well early in the 2010 season. He caught three or more passes in five consecutive games to open the season (had eight straight with multiple catches) before injuries hampered his production.
I'm not deluded enough to believe that Shockey will rebound to the heights experienced in New York. He'll undoubtedly miss time along the way because of an injury or two. However, Shockey provides a veteran presence to a changing Carolina attack and will afford Cam Newton a steady, consistent target as Newton acclimates to the NFL. He'll serve nicely as a bye week fill-in or short-term injury replacement (when available, of course).
John Carlson, Seattle
Matt Hasselbeck touted Carlson entering the 2010 campaign. Given the level of inexperience in the receiving corps, it was only logical that the third-year tight end from Notre Dame would remain a focal point of the passing game. Hasselbeck's prediction appeared set to come to fruition early, as Carlson started the season with 13 receptions in the Seahawks' first three games. Unfortunately, Carlson tallied only 18 receptions with one touchdown in his final 12 appearances. He recorded seven touchdowns in 2009.
I'm optimistic that Carlson finds more space across the middle as teams work to contain the outside games of Mike Williams and Ben Obomanu, who were re-signed to three-year deals. Carlson had averaged 53 receptions in his first two NFL seasons. He has the potential to return to that level in 2011 as Pete Carroll's "Win Forever" scheming enters its second year.
Ed Dickson, Baltimore
Dickson was on my radar coming into the 2010 season as a rookie. The 6-foot-4 tight end didn't receive much of an opportunity to break through. Todd Heap stayed healthy, and John Harbaugh stayed with his veteran option to stave off the fierce pass rush of opposing AFC North terrors (that is, James Harrison). Dickson was limited to 11 catches for 152 yards in his 15 appearances.
Dickson has worked to improve his blocking this offseason, and he has been putting in time with quarterback Joe Flacco. Coach Harbaugh may reward his efforts with a larger role.
Jared Cook, Tennessee
Cook emerged as a strong option down the stretch for the Titans in 2010. He caught three or more passes in five of the Titans' final five games. With Jake Locker potentially starting as a rookie, the 6-foot-5 tight end from South Carolina stands on the precipice of breakthrough season. He has the ability to work the seams and creates mismatches in the red zone.
Julius Thomas and Virgil Green, Denver
The Broncos amassed a huge yardage total in those frequent 2010 shootouts. The tight end position was hardly represented in that output. Daniel Graham led Denver tight ends with 18 receptions. He was released following the season.
The leading returning option is Richard Quinn, who has recorded a single reception in his two NFL seasons. That puts Thomas and Green in a battle for playing time coming into camp. Thomas was the Broncos' fourth-round selection from Portland State, a former basketball player and athletic project. Green is the more accomplished and NFL-ready of the pair, having amassed 58 receptions and 10 touchdowns for Colin Kaepernick in Nevada.
Rob Housler, Arizona
Arizona has played without a true pass-catching tight end for some 40 years. That longstanding tradition of nothingness may change with Housler's arrival in Arizona. At 6-foot-5, Housler has the ability to create mismatches downfield and dominate the red zone. He caught multiple passes in each of Florida Atlantic's games last season (39 receptions and four touchdowns overall).
Obviously, the situation at quarterback in Arizona is still the No. 1 question entering the season. Which of the myriad veteran options arrive to put last year's misery in the rearview mirror? If the team doesn't make a huge move, Housler's value rises higher.
Lance Kendricks, St. Louis
Kendricks represents a true downfield option and potential red zone beast. He caught 43 passes in his junior season for Wisconsin, averaging 15.4 yards per reception with five touchdowns. It's a very crowded situation in St. Louis, with three or even four tight ends on the roster coming into camp. Kendricks is the best receiver of the lot, as much as I liked the short-term gains received from Michael Hoomanawanui (and pronouncing his name, of course). The winner of the camp battle will be a huge target for second-year starter Sam Bradford.
Kyle Rudolph, Minnesota
Rudolph's selection in the second round of the NFL Draft by Minnesota was a curious one given the presence of red zone monster Visanthe Shiancoe. He represents a strong downfield option for Christian Ponder and is a 6-foot-6 threat who amassed 90 receptions during his Notre Dame career. Do we see a dual-tight end set under Bill Musgrave?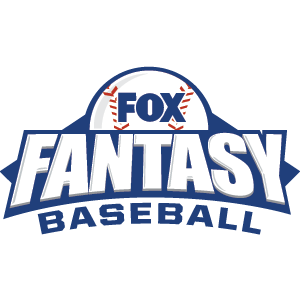 FOX Fantasy Baseball
Join or Create a Free League
Play Now!