Draft preview: Quarterback flops
It's time for the inaugural piece in my prospective "Flop" series.
Where else can I spout off negativity and upset a number of fan bases better than at quarterback?
Tom Brady, New England
Let me be clear. I am not projecting a precipitous fall from the top of the mountain here. I'm merely reviewing Brady's brilliant 2010 season against the rest of his career.
With the exception of his ridiculous, pinball-like numbers in 2007 (50 touchdowns) when he played long toss with Randy Moss, Brady had never thrown more than 28 touchdowns in a season. He hit that particular mark three times, including the 2009 season.
In 2010, Brady proved capable of posting gaudy stats regardless of his assembled cast. The Patriots bid farewell to Randy Moss early in the season, and then reacquired Deion Branch to work with Wes Welker and two rookie tight ends. Brady passed for 3,900 yards with 36 touchdowns and threw a career-low four interceptions. It was the third straight season in which he'd passed for at least 3,900 yards.
Brady will find his mark and post strong stats once again. Who doesn't love Rob Gronkowski in the low post? I'm merely anticipating a regression in his touchdown total and a moderate increase in his turnover rate in line with his previous accomplishments.
Michael Vick, Philadelphia
How early will you draft Vick for 2011? He undoubtedly set the NFL and the fantasy realm on fire after taking over for the injured Kevin Kolb. He passed for 3,018 yards with 21 touchdowns against six interceptions. Those numbers are solid quarterback numbers, but Vick's 676 rushing yards and nine rushing touchdowns put him over the top (he lost three fumbles).
There were spots on the schedule in 2010 that brought to mind past struggles. Vick ended the season with a streak of five consecutive games with an interception. He either threw a touchdown pass or scored a rushing touchdown in every game that he completed last season.
I don't expect to see Vick's production fall off the proverbial cliff. However, I also can't assume that we'll see a repeat of his 2010 brilliance. Defensive coordinators now have a full season of tape on the "new" Mike Vick, and I can't dismiss the number of times that he flees the pocket. Vick amassed 100 rushing attempts and was sacked 34 times in 2010. Those hits add up.
Matt Schaub, Houston
With myriad questions facing the Houston defense coming into 2011, Schaub crept up most draft boards. The Texans' weekly shootouts resulted in pinball-like numbers for Schaub and his offensive weapons.
Naturally, owners watched the NFL Draft with great anticipation, as they set their preliminary 2011 rankings. Schaub's name dropped a few slots as the team bolstered its defense with pick after pick. Additionally, the team will likely chase one or more free agents to join the secondary once the lockout lifts. Improvements on defense slow the frenetic pace. Schaub will still post starter numbers, but I suspect that his yardage total takes a hit.
David Garrard, Jacksonville
The embattled starter in Jacksonville posted career marks in completion percentage (64.5 percent) and touchdown passes (23) last season. Garrard effectively utilized red zone behemoth Marcedes Lewis and made his mark downfield with both Mike Sims-Walker and speedster Mike Thomas.
He's not overpowering, but Garrard has been efficient and durable during his tenure in Jacksonville. Garrard's ranked among the top 15 scorers at the quarterback position in the past several seasons. Playing a full slate certainly helps the cause.
Garrard enters the 2011 season as the starter, but the Jaguars are a team at the crossroads. Jack Del Rio is in the final year of his contract, and the team did address the quarterback position by selecting Blaine Gabbert in the first round of this year's draft. If the Jaguars start slowly, there is the potential for Garrard to be displaced.
Matt Cassel, Kansas City
Cassel's reunion with Charlie Weis went exactly according to the script. He passed for 3,116 yards with 27 touchdowns despite the fact that he entered the season with a single reliable receiver. Cassel's production and overall efficiency (seven interceptions) allowed him to finish the season with a QB1 point total.
Kansas City addressed the receiver position by selecting Jonathan Baldwin from Pittsburgh in the first round of the NFL Draft. As such, there's great optimism that the passing game will take a huge leap forward. I do believe that Cassel's yardage total has room for growth, but I'm reticent to believe that he'll match last year's overall efficiency. Cassel didn't push the ball downfield with much effectiveness last season. He'll be tempted to do so more frequently in 2011 against a better schedule. That portends to an uptick in his mistakes.
Josh Freeman, Tampa Bay
Freeman made an epic leap in his production during the 2010 season. He averaged 215.7 passing yards per game and finished the season with 25 touchdowns against nine turnovers (six interceptions). Freeman's toughness and willingness to absorb big blows in order to pick up the extra yard made him a hero to those fortunate to catch Tampa Bay action last season. Additionally, Freeman was shut out of the end zone only once all season. That shutout occurred in Week 3 against the Steelers.
So, where's the problem, you ask? He'll be another year along in his progress, aided by growth from Mike Williams and Arrelious Benn as well. I'm not projecting a dramatic shift in his production. That's the point. Owners are looking for a dramatic increase in Freeman's output after witnessing his growth from 2009 to 2010. I'm looking at Freeman as we did Joe Flacco in 2010. There may be a moderate increase in his yardage and touchdown counts, but he'll also open up his game a bit more. That may translate into a moderate boost in his turnover rate as well.
Matthew Stafford, Detroit
I would be remiss if I failed to include the highly-regard Stafford on this initial list. Like you, I am enamored with Stafford's poise, toughness, arm strength and touch. Unfortunately, we haven't been able to see him perform at an elite level for an extended period. Stafford began the 2010 season with a bang, producing 535 passing yards, six touchdowns (should have been seven, I know), one rushing touchdown and two turnovers before sustaining a season-ending shoulder injury.
He most certainly has the individual talent and the necessary expanded cast of superior receivers and running backs to make a huge impression in 2010. Mikel Leshoure helps to fortify the running the game and will extend drives in short-yardage situations (while pilfering goal-line opportunities as well). The selection of Titus Young gives Stafford a dangerous speed threat in single-coverage. Stafford is being selected as a back-end QB1 or early-QB2 in the initial smattering of fantasy drafts. If healthy, he'll have the opportunity to outperform even those lofty expectations. He's reportedly progressed far beyond expectations in his rehabilitation efforts. Those owners willing to bark out his name on draft day and push their chips to the middle of the table need to recognize the "if."
Shaun Hill, who performed capably in Stafford's absence, will be the backup once again. Hill underwent back surgery this offseason, but is expected to be ready at the start of camp.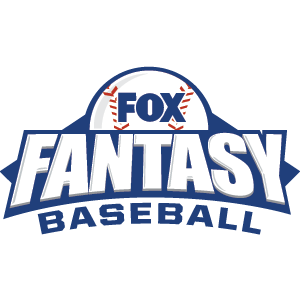 FOX Fantasy Baseball
Join or Create a Free League
Play Now!