Fantasy Football Draft Advice: Buying or Selling?
Click Here to Play FOX Fantasy Football
Some players are unquestioned in their fantasy football roles. Dez Bryant is a WR1. Aaron Rodgers is either your first or second quarterback off the board. Morten Andersen is the best fantasy player ever, because he helped me to three straight fantasy titles back in the late 1980s.
Other players come with more questions, and we're here to answer a handful. Are you buying or selling on these five? Let us know in the comments below, or send me a tweet (@jhalpin37).
Is C.J. Spiller an RB2 in PPR leagues?
We post standard rankings around here, and I've got Spiller at RB24. Don't I need to regard him as an RB2 in PPR formats?
In three seasons with the Saints, Darren Sproles averaged 5.27 receptions per game. In the two years after Sproles left New Orleans, Pierre Thomas caught 4.5 passes per game. Spiller is probably a better runner than both, and a pretty good receiver as well. He should catch 70-80 balls while being utilized in a much better way than he was in Buffalo. I am BUYING Spiller as a high-end RB2 in PPR leagues.
Is Michael Crabtree a good late-round flier?
Crabtree is my WR59, meaning that he's reasonably in WR5 territory in 12-team leagues. But when I'm actually drafting in leagues like that, I want to swing for the fences with my WR5 rather than take a guy who will make me happy if he goes 60-750 with five touchdowns for the season.
The training camp buzz on Crabtree has been positive so far, but he's going to compete with rookie Amari Cooper for Derek Carr's attention, and he's going to lose. I'm SELLING on Crabtree as a late-round flier.
Is Pierre Garcon a WR2?
Where were my editors on this one? Out drinking? I've long been a member of Garcon's fan club, but after a 113-1,346-5 season in 2013, Garcon slipped to a boring 68-752-1 line in 2014.
Is it possible that Garcon can rebound to statistical production that lies somewhere in between his last two seasons? Sure, but who's throwing him the ball? Maybe Robert Griffin III for awhile, until Jay Gruden looks toward the field and says, "Oh, right … I can't stand this guy!" Then he'll put in Colt McCoy, and who knows what'll happen then.
Garcon has averaged a pedestrian 11.6 yards per reception over the last two seasons. He might rack up 80 catches, but top-notch yardage production isn't likely to come along with them. I am SELLING Garcon as a WR2 – he's more like a No. 4.
Is Philip Rivers a QB1?
Soooooo close. Rivers finished at QB12 in FOXSports.com fantasy scoring in 2014, and I've got him at QB14 coming into this season. Rivers loses Antonio Gates for the first four games, and gets a new bellcow back in rookie Melvin Gordon. That probably means fewer attempts for Rivers, who was 11th with 570 attempts last year.
Two more small red flags: Rivers is 33 years old, and threw 18 interceptions last season, which is the second-highest total of his career. He's probably fine, but you never know. I am SELLING, ever so slightly, on Rivers as a QB1.
(Side note: The term "QB1" makes me happy, because I always think of Matt Saracen from Friday Night Lights when I hear it. I hope he and Julie Taylor are doing well in Chicago.)
Is Cameron Artis-Payne a good late-round RB target?
If you're into handcuffing, absolutely. And if your aversion to handcuffing isn't so absolute, let me ask you a question: If you had to pick the top-25 lead back most likely to get injured, wouldn't it be Jonathan Stewart?
Stewart was terrific down the stretch in 2014, but he has appeared in just 28 games over the last three seasons. You could look at that with your glass half full, thinking that Stewart doesn't have a lot of tread on his tires. Or, you could say "HE'S ALWAYS HURT!" That's also true.
Artis-Payne might need to share work with Fozzy Whittaker and Mike Tolbert if Stewart gets hurt, but of the three, he'll likely get the most carries. Nobody thinks the 2014 SEC rushing leader will be a star, but he's a downhill runner who will fit the Panthers' move-the-chains offense is Stewart misses time. I am BUYING on Artis-Payne as a late-round pick, especially if I draft Stewart.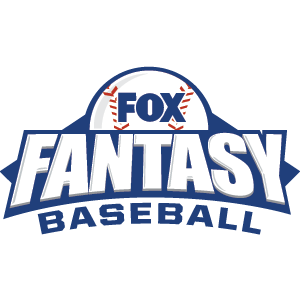 FOX Fantasy Baseball
Join or Create a Free League
Play Now!