Fantasy Football Week 6 Recap Ben Watson and friends
It was about this time a year ago when fantasy football owners were sick and tired of Keenan Allen and his lack of production. Through the first seven games of the 2014 season, Allen averaged fewer than five receptions, 50 receiving yards with no touchdowns. The Chargers receiver was walking the proverbial fantasy plank. To his credit, Allen rallied somewhat the rest of the season, but a far cry from his 2013 rookie season of 1,046 yards with eight touchdowns.
Through the first five games of 2015, Allen is averaging better than 88 receiving yards per game with three scores on the resume. In the first half of the Chargers game against the Packers in Week 6, Allen hauled in 11 passes for 128 yards. It was the first time that happened since 2012 when Danny Amendola did it for the Rams – he caught 12. Amendola finished with 15 receptions for 160 yards with a score.
Allen finished with 14 receptions for 157 yards – 29.7 fantasy points – but missed most of the second half with a hip injury.
Brian Hoyer – 30.2 FP vs. Jaguars
After rotating Hoyer for Mallett for Hoyer for Mallet for Hoyer once more, could Bill O'Brien's offense finally be set?
For the first time in his career, Hoyer threw three touchdown passes without an interception. He's now thrown for 1,073 yards, eight touchdowns with only two interceptions. With DeAndre Hopkins catching everything thrown his direction (36.8 FP Week 6), Cecil Shorts III authoring a quietly successful 2015 resume and a healthy Arian Foster providing a dual-threat check-down option for Hoyer, the Texans offense could be headed in the right direction.
Matthew Stafford – 41.9 FP vs. Bears
Fantasy forks in the road exist after performances like this. Over his past three games, Stafford averaged 9.3 fantasy points per game or about 11 fantasy points below the accepted quarterback FPPG average (20-22). However, right when you were ready to write him off, cut him, trade him for 25 cents on the dollar, Stafford posts his first 400-yard, 4-TD performance since Week 17 of the 2011 season.
To take a step back and analyze the numbers in context. First, we knew the Bears defense was among the league's worst. Heading into Week 6, they allowed 11 passing touchdowns with only two interceptions despite allowing only 186 passing yards per game. Secondly, Lance Moore and Theo Riddick accounted for nearly 40 percent of Stafford's passing yards – a trend that won't continue. Plus, that percentage was higher before Stafford hit Calvin Johnson for 57 yards in overtime.
Do you buy or sell Stafford after this performance? I sell.
Lamar Miller – 19.8 FP vs. Titans
Speaking of fantasy forks in the road, were you patient with Miller out of the BYE?
Under Bill Lazor's 2014 offense, Miller averaged nearly 16 touches per game, but through the first four games of 2015 under the same coordinator, the Dolphins running back averaged fewer than 10 carries per game. That's a problem. So, after the firing and promoting and Lazor clinging to his job, Miller touched the ball 21 times against the Titans in Week 6. The 113 rushing yards were the second-best of his four-year NFL career. Stay the course with Miller.
LeSean McCoy – 17.4 FP vs. Bengals
After admitting his hamstring wasn't 100 percent at the start of the season, McCoy pledged he wouldn't return to the field until his hamstring fully healed. Some pundits believed the timetable for McCoy's return would be two weeks from now – not Week 6. Granted, the Bills' offense was pretty banged up with Tyrod Taylor (knee), Karlos Williams (concussion), Sammy Watkins (calf, ankle) all on the injury list and perhaps McCoy felt it was his duty to get back out on the field. His first carry of the game went for 33 yards and followed that up with 16 carries for 57 yards with a touchdown (3.5 YPR). With the way running backs are underperforming in 2015, I think most McCoy owners have to be thrilled with the earlier-than-expected 17 fantasy points.
John Brown – 27.6 FP vs. Steelers
Stefon Diggs – 19.9 FP vs. Chiefs
All be damned, the matchup made sense on paper, in fantasy and in real life. The Chiefs' defense was allowing a league-high 36.8 fantasy points per game to opposing wide receivers and Diggs was coming off six receptions for 87 yards against the Broncos. He and Mike Wallace both saw nine targets, but where Wallace caught two passes for 23 yards (DUD), Diggs caught a team-high seven passes for a team-high 129 yards. He's definitely trumped 2014 fantasy hero Charles Johnson on the depth chart.
Note: the 129 receiving yards were the most by a Vikings receiver since Week 4 – 2014 (Jarius Wright) and first time a receiver has recorded 100+ receiving yards since Week 14 – 2014.
Martavis Bryant – 32.5 FP vs. Cardinals
How much film of Landry Jones to Martavis Bryant did the Cardinals watch this week? It sounds crass, but Mike Vick leaving the game was best for the Steelers' offense in Week 6. In his first game back, Bryant caught six passes for 137 yards and two touchdowns. It's the second time in his career he's posted more than 130 receiving yards in a game with a touchdown.
Julius Thomas – 20.8 FP vs. Texans
New home, familiar results. Blake Bortles still needs to grow up as an NFL quarterback, but there are signs his receiving corps of Allen Robinson, Allen Hurns and Thomas will be busy the rest of the season. It was the first time he caught seven passes in a game since Week 1 of the 2014 season as a member of the Broncos. The 78 receiving yards also his best stat line since Week 1 – 2014.
Ben Watson – 28.7 FP vs. Falcons
There was a time, just a few months ago, where Drew Brees was fawning all over Josh Hill. He was scheduled to become the apples-to-oranges replacement for Jimmy Graham – at least in the red zone. Hill has seven receptions for 61 yards on 13 targets. Watson caught 10 passes for 127 yards with a touchdown last Thursday against the Falcons. #Projecting
Peyton Manning – 11.6 FP vs. Browns
Before MNF, ranked QB24 for Week 6. If you take away his best and worst games, Manning is averaging 12.9 fantays points per game this season.
Adrian Peterson – 7.0 FP vs. Chiefs
Chris Johnson – 5.5 FP vs. Steelers
His worst game of the season against a defense allowing 12.9 fantasy points per game.
Antonio Brown – 5.3 FP vs. Cardinals
Big Ben is back soon kids. Remain patient.
QB Matthew Stafford
+ WR1 DeAndre Hopkins
+ RB1 Devonta Freeman
= 114.3 Fantasy Points
LEAVE YOUR FANTASY FOOTBALL BEST AND WORST MOMENTS IN THE COMMENTS SECTION BELOW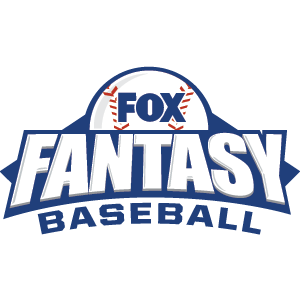 FOX Fantasy Baseball
Join or Create a Free League
Play Now!