Training camp report: Baltimore Ravens
I spent a recent morning watching Rex Ryan put his New York Jets team through the paces in front of a vocal crowd.
It was an intense workout, filled with big hits, big plays and some extracurriculars between the offense and defense. I lost count of the number of times that a chant of "J-E-T-S" began during the workout. Some of the attempts fizzled, but the crowd rallied when the "Hard Knocks" crew shuffled toward the sidelines.
Following the early workout and another lengthy drive, I set up shop for a Wednesday morning workout by the Ravens in Westminster, Maryland. The sun was already high in the sky as the workout commenced, and the sizable crowd readied themselves for a spirited workout.
I would be remiss if I failed to acknowledge the makeup of the crowd. Much had been written about the team's new children-only autograph policy. The effect was easily visible to onlookers with color-coded day-camp T-shirts lining the stands. They were in for a treat on Wednesday, as future Hall of Fame linebacker Ray Lewis slowly and methodically walked down the ropes, talking to the children while autographing myriad balls, jerseys, photos and random sheets of paper.
Wednesday's camp also featured a visit from the legendary coach, broadcaster and video game icon, John Madden, as well as commissioner Roger Goodell. The sight of the "Madden Cruiser" sent fans and media into a frenzy and his movement down the sidelines was watched intently.
• What did he think of the defense?
• What about Joe Flacco and the offense?
• What about the coaching staff?
We didn't receive any answers or get a chance to talk to coach Madden on this date, but the line of "Elvis has left the building" echoed throughout Westminster when the bus rolled out of the lot.
What did I see on the field of play? Let's start with what I didn't, as Derrick Mason was sidelined because of an ankle injury (he would return to the field by the end of the week).
Flacco worked through the paces on this sticky Wednesday morning, trying to establish a connection with off-season acquisitions Anquan Boldin and Donte Stallworth. Flacco was more demonstrative in communicating points to his wide receivers than I'd seen in past Westminster visits. He threw the ball accurately for the most part, but did get intercepted by Tom Zbikowski, who broke brilliantly on the intermediate middle route.
Marc Bulger and Troy Smith are battling for the backup role to Flacco, but we can presume that Bulger wins out. His high salary raised eyebrows when the deal was signed. However, it's awfully difficult to dismiss the value of a player like Bulger when you travel the circuit. I visited Chicago, Green Bay, New England and New York (Jets) before arriving in Baltimore. How many football fans could name the backups in each of those cities? Bulger isn't a world-beater, but his experience makes fans breathe a tad easier should an injury befall Flacco.
With that said, Smith is working hard to retain a roster spot. He moved fluidly in the pocket and demonstrated solid arm strength downfield. If you took a poll of Baltimore fans, they would like to see Smith get another shot at the top spot. Well, that certainly isn't going to happen unless an injury occurs.
Let me circle back to Donte' Stallworth for a moment. There isn't much to say about Boldin except that he and Flacco are working to clean up their timing. Stallworth is working hard to get himself back to prominence. He exploded off of the line and was able to create space downfield. Granted, the Ravens are working with their fifth and sixth cornerbacks following a spate of injuries and even made a trade that shipped fourth-string quarterback John Beck to Washington.
The running game doesn't need a long description. Ray Rice and Willis McGahee are back for another run, and Rice has spoken of feeling unappreciated despite his 2,000 total yards in 2009. His hit the holes with authority during this workout and demonstrated that frightening burst to the outside on cut-backs.
The offensive line is being overhauled for 2010, with second-year tackle Michael Oher literally moving to "the blind side." Coach John Harbaugh spoke glowingly about his efforts this off-season in terms of nutrition and conditioning as well as his film review and study at team facilities.
The team practiced without right tackle Jared Gaither, who was sidelined because of back spasms and whose dramatic weight loss (nearly 30 pounds) left some concerned. Gaither returned to the practice field over the weekend.
Finally, I would be remiss if I failed to note that Roger Goodell spent a considerable amount of time addressing the media following the practice. He talked concussions, CBA, Ben Roethlisberger (his words about Roethlisberger's efforts to make amends for his transgressions didn't necessarily sit well with some of the Baltimore media), ticket pricing and, of course, Brett Favre.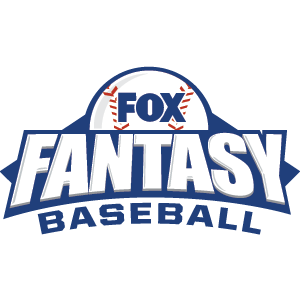 FOX Fantasy Baseball
Join or Create a Free League
Play Now!