Fantasy analysis: NFL Draft's Rounds 4-7
I'm completing my initial review of the NFL Draft with a look at 13 players from the third day.
Ricky Stanzi, QB, Kansas City
Stanzi took a beating at times for the Hawkeyes, frequently paying the price to extend a play. He demonstrated the ability to throw on the run and dramatically improved his decision-making as a senior (threw 25 touchdowns against six interceptions with a 64.1 percent completion rate). He'll claim the backup slot behind Matt Cassel in an improved offense.
Roy Helu, Jr., RB, Washington
I violated my long-held fantasy mantra on Monday during a fantasy draft. I waded into the murky waters of a Shanahan backfield to select Helu, Jr. He has the speed to make an immediate impact, but Keiland Williams and Ryan Torain are there to prevent his assumption of a huge role. Still, there's enough to like about his all-around game to anticipate that he garners some attention in Washington this summer.
Delone Carter, RB, Indianapolis
Carter was productive in two seasons as a starter at Syracuse. He topped 1,000 yards in back-to-back seasons (1,233 as a senior) and scored a total of 20 rushing touchdowns. Carter is a tough runner who might challenge for a portion of the workload immediately. Joseph Addai returns on a one-year deal and Donald Brown has been inconsistent.
Jacquizz Rodgers, RB, Atlanta
Michael Turner remains the workhorse in the Atlanta backfield, but Rodgers has an opportunity to hit the field as a third-down option and return man. He's a home run hitter with breakaway speed. I like this fit.
Kendall Hunter, RB, San Francisco
Hunter rushed for more than 1,500 yards in both his sophomore and senior seasons. He has a fireplug build with the speed and field vision to cut back and pick up extra yards. Frank Gore returns to lead the 49ers, but there will be competition among Hunter, Anthony Dixon and perhaps Brian Westbrook for the second slot.
Edmond Gates, WR, Miami
Gates' dominance at Abilene Christian last season did not go unnoticed. He recorded 66 receptions and nearly 1,200 yards with 13 touchdowns. Gates burns up the field, producing a ridiculous 4.37-second 40-yard time at the combine. He's also willing to work over the middle, and has the acceleration to explode on drag routes. Gates is a nice complement to wideout Brandon Marshall with the potential to deliver an immediate impact.
Kris Durham, WR, Seattle
The Seahawks signed both Mike Williams and Ben Obomanu to contract extensions in 2010. Durham is a lean, 6-foot-5 receiver who recorded 64 receptions during his Georgia career with four touchdowns. He's got great speed (4.43-second 40-yard dash at Pro Day) and could become a red-zone threat.
Greg Salas, WR, St. Louis
The numbers Salas posted as part of the pass-happy Hawaii offense are eye-popping, to be sure. Still, there are questions related to how he translates to a more traditional offensive set.
Salas proved to be a durable and capable receiver who demonstrated a willingness to work across the middle. He knows how to sit down in coverage and has good hands.
The Rams have a number of receivers on the roster, but Salas will have his opportunity to work into the rotation immediately.
Cecil Shorts, WR, Jacksonville
Shorts absolutely torched defensive backs with great regularity for three seasons at Mount Union. He stands nearly six feet tall and weighs 205 pounds, so he has the size to get off the line and fight through jams. The Jaguars have cut ties with Mike Sims-Walker and have space for playmakers to enter the receiving rotation.
Tandon Doss, WR, Baltimore
Doss is a potential steal for the Ravens coming out of Indiana. He has good size, strong hands and a willingness to work in traffic. Doss posted fantastic numbers in his final two seasons for the Hoosiers, racking up 140 receptions, including 12 touchdowns. Anquan Boldin and Derrick Mason will be back to lead the Ravens in 2011, but there's certainly room for Doss to break into the rotation.
Luke Stocker, TE, Tampa Bay
Stocker produced a solid final season at Tennessee, registering 39 receptions for 417 yards. He's fundamentally sound as a blocker and pass receiver, but doesn't figure to see the field much unless Kellen Winslow sustains an injury.
D.J. Williams, TE, Green Bay
Williams represented a great value on the board for the Packers. The Mackey Award winner is an accomplished receiver, but doesn't shy away from blocking. He's a leader and a fantastic insurance policy should Jermichael Finley experience any setbacks in his rehabilitation.
Jordan Cameron, TE, Cleveland
Veteran tight end Benjamin Watson recorded 68 receptions to lead the Browns in 2010. He still figures to lead the receiving corps, as Colt McCoy continues the maturation process in his second year. Watson will also be counted upon to mentor Cameron. The rookie from USC is a fantastic athlete and a leaper with the ability to work down the seams, but he's raw. There's work to be done on his game from route-running to blocking.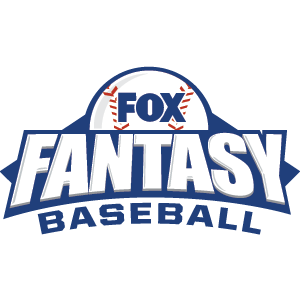 FOX Fantasy Baseball
Join or Create a Free League
Play Now!