Fantasy analysis: NFL Draft's Rounds 2-3
The second day of the 2011 NFL Draft brought us intrigue, a number of trades and a chance for alumni bases to puff out their chests again.
Fans of North Carolina football will be coughing up a ton of cash if they wish to represent all of their team's draft choices in the memorabilia department. A pair of highly-touted quarterbacks flew off of the board early on Friday, but the wait for others went on late into the night.
Let's review some of the impact players from the second day, starting with the parade of quarterbacks.
Andy Dalton, QB, Cincinnati
I would love to have been in the meetings with Marvin Lewis and the Bengals' brass as they contemplated their second-round selection. With Andy Dalton still sitting on the board, the team faced a huge decision at the quarterback position and the possible replacement of their longtime quarterback, Carson Palmer. Dalton's name was announced by Anthony Munoz, and thoughts of a trade involving Palmer (post-lockout, of course) or his retirement permeated the football world.
Dalton's slide to the second round was surprising. He appeared on many mock drafts as the third quarterback behind Cam Newton and Blaine Gabbert, but sat on the proverbial sidelines as teams fortified their offensive and defensive interiors. He won consistently at TCU and finished his career by completing 66 percent of his pass attempts as a senior. Dalton has solid arm strength, throws well on the run and is a natural leader.
The new world order has been established in Cincinnati. Dalton leads an offense with Andre Caldwell, Jerome Simpson and Jordan Shipley. Dalton even has the hair color for an instant ad campaign.
Colin Kaepernick, QB, San Francisco
The 49ers followed the Bengals' lead by moving into the fourth slot in the second round to select Kaepernick. It comes as no surprise that the 49ers turned to a quarterback given the struggles of Alex Smith and the hiring of former NFL quarterback Jim Harbaugh to rebuild the franchise. Harbaugh contends that Smith has a place in San Francisco, but don't be surprised to see Kaepernick push to start right away.
Ryan Mallett, QB, New England
Mallett's slide finally ended in the third round when Bill Belichick and the Patriots made the call. His physical attributes and off-the-field questions have been discussed ad nausea in the past several months, so there's no need to elaborate here.
Tom Brady remains in place for several seasons, so Mallett is in a fantastic position to learn in a proven system. The Patriots will apply pressure on him to accelerate the maturation process.
Ryan Williams, RB, Arizona
Williams waited longer than expected to hear his name called by Aeneas Williams. He runs with power in-between the tackles and has the foot speed to break things to the outside.
The selection by Arizona certainly raised some eyebrows. However, Chris "Beanie" Wells has struggled to stay healthy in his two NFL seasons, and Tim Hightower has been unable to shake his fumbling issues. At this point, Wells' workload is most at risk. Williams is an accomplished and tough-nosed runner, but struggles in the passing game.
Shane Vereen, RB, New England
Vereen stepped into the top role following Jahvid Best's departure and performed brilliantly. He averaged 5.1 yards per carry and scored a total of 16 touchdowns (three receiving touchdowns). At 5-foot-10 and 210 pounds, Vereen has the power to run inside and the speed to cut to the edge.
He joins a crowded backfield led by fantasy heroes BenJarvus Green-Ellis and Danny Woodhead. It's difficult to project a heavy workload right away, but he should eke out a handful of carries at a minimum.
Mikel Leshoure, RB, Detroit
Leshoure racked up more than 1,700 yards for the Illini last season, including his ridiculous performance against my Northwestern squad. He's a good bull rusher at the point of attack and drags defenders with him. Leshoure becomes an impact player immediately in this backfield. I suspect that he earns an equitable split of the workload with Jahvid Best immediately and steals the all-important goal-line work.
Daniel Thomas, RB, Miami
Hang a star on Thomas. The Miami backfield is in flux, with veterans Ronnie Brown and Ricky Williams potentially moving on once the lockout is lifted. At six feet tall and 230 pounds, Thomas has the build to run between the tackles and dominate at the goal line. He catches the ball out of the backfield well and is a more accomplished blocker than most incoming tailbacks. Thomas rumbled for nearly 1,600 yards with 19 touchdowns last season.
DeMarco Murray, RB, Dallas
Murray has the size and speed to run inside and outside for the Cowboys. The former Oklahoma back compared favorably to longtime Dallas bulldozer Marion Barber. He runs tough between the tackles and has a burst to the outside. Unfortunately, Murray is also compared to Barber in that he runs high and leaves himself exposed for the big hit. He's likely to become the third man in the rotation with Felix Jones and Tashard Choice, leaving Barber to find employment elsewhere.
Stevan Ridley, RB, New England
Ridley has the bowling ball frame that we love in our NFL running backs. He stands nearly six feet tall and carries 230 pounds. He's a physical runner between the tackles with good acceleration at the second level and a nose for the goal line.
Bill Belichick has a bevy of tailbacks at his disposal. Trying to determine how the workload shakes out now (just as it was for many weeks of the 2010 season) would be premature.
Alex Green, RB, Green Bay
Green rumbled for 1,200 yards (8.2 yards per carry) with 18 touchdowns for Hawaii last season. He carries 225 pounds with the ability to pick up the tough yards up the middle and keep his legs churning. As a bonus, Green is also a capable receiver out of the backfield, an element that likely gets him additional touches as a rookie. Put him on the watch list. James Starks is the No. 1 with a healthy Ryan Grant in the second role. Any setback to Grant's recovery makes Green draft-worthy this summer.
Titus Young, WR, Detroit
The Lions added another element to the passing game, a third option behind Calvin Johnson and Nate Burleson. Young has tremendous speed and vision in the open field and demonstrates great body control to get up for jump balls. He needs to add strength to get off of the line cleanly, but there's a lot to like. Young likely becomes an immediate contributor on special teams.
Torrey Smith, WR, Baltimore
Smith adds the speed element that was missing from the Baltimore passing game in recent years. He has great burst off of the line and burns up the turf at a clip of 4.37 seconds in the 40-yard dash. Smith is already an accomplished route runner and offers the Ravens flexibility in the return game. He makes for an intriguing third option downfield for Joe Flacco behind Anquan Boldin and Derrick Mason.
Greg Little, WR, Cleveland
With the centerpiece established in Cleveland (Colt McCoy), management is working to give him the proper complement of support players. Little has the size, speed and measurables to offer the Browns an immediate upgrade in the passing game. He's also fearless across the middle and tough after the catch.
Little did not play in 2010 as a result of the investigations into improper benefits at North Carolina, so questions about his maturity contributed to his fall. He's certainly raw and hasn't been on the field for a while, but the talent is there to be groomed.
Randall Cobb, WR, Green Bay
It was believed that the Packers would snag a receiver at the end of the first round. Instead, they opted to bolster the offensive line in front of Aaron Rodgers. It's hard to argue against that.
With James Jones set to be a free agent, the addition of Cobb gives Rodgers another speed option as well as a fantastic return man. Talk about versatility. He scored in eight different ways for the Wildcats last season. In fact, it was called the "WildCobb" formation in Kentucky.
Leonard Hankerson, WR, Washington
Hankerson was one of the players coveted by fans and pundits in Chicago to give the Bears a much-needed downfield option. He set records across the board for the Hurricanes last season. Hankerson has the size and strength to create space with advanced footwork.
I love the player. I just can't wait to see who is flinging him the ball.
Austin Pettis, WR, St. Louis
Pettis has the size and strength to become a red-zone monster, as evidenced by his total of 24 touchdowns scored in the past two seasons (39 in his career). He proved durable during his career with superior technique in finishing routes and creating space to make a grab.
Vincent Brown, WR, San Diego
The former Aztecs star stays in San Diego to offer depth in the Chargers' receiving corps. He's a great route runner with a willingness to work over the middle. Brown stands 5-foot-11 and weighs 185 pounds, so he's the outlier in a San Diego receiving corps filled with giants. He has the potential to become a sit-down possession receiver for the Chargers, but he doesn't project to a big role out of the gate.
Jerrel Jernigan, WR, New York Giants
At 5-foot-9 and 185 pounds, Jernigan's size certainly pops off the board. He's got great hands and a willingness to work over the middle on drag routes despite his size. Jernigan is an accomplished route runner and a dangerous return man. His initial fit will be as a return specialist, but he has the potential to be a fairly valuable PPR option (a la Steve Smith) in time.
Kyle Rudolph, TE, Minnesota
Rudolph slipped out of the first round after missing half of his final season at Notre Dame with a hamstring injury. He's a huge target with great hands and an ability to work the seam.
Naturally, Rudolph's selection perks up the ears of fantasy owners as they contemplate the 2011 value of Visanthe Shiancoe. Shiancoe was a top performer in 2009 and a draft-day darling last season. Of course, nothing went according to plan for the Minnesota squad in 2010. Rudolph and Shiancoe make for an awfully formidable two-tight end set in the red zone.
Lance Kendricks, TE, St. Louis
The Rams needed to find Sam Bradford more weapons, and where better to address a need than at tight end. Kendricks is an accomplished receiver who can run the seams and make plays downfield. At 6-foot-3 and 240 pounds, he'll create mismatches and gives Bradford a safety valve. I like this pick a lot.
Rodney Hudson, C, Kansas City
The Chiefs added a big-bodied and physical wide receiver in the first round. Matt Cassel wins again here with the fortification of his offensive line. Hudson bulked up since the Senior Bowl and has the size to hold his own against defensive tackles.
Stefen Wisniewski, OL, Oakland
I don't have a ton to say about this one. Obviously, we love the bloodline and Oakland tradition in his family. His uncle, "The Wiz," is an assistant offensive line coach for Hue Jackson. Wisniewski's selection here is music to the ears of those spying Darren McFadden in draft season 2011.
Ben Ijalana, OL, Indianapolis
Protect the franchise. There isn't much to add. The Colts fortified the offensive line by selecting the 6-foot-4, 320-pound behemoth out of Villanova. He's the first Villanova player to be selected in the first two rounds since Hall of Famer and FOX Sports analyst Howie Long.
Da'Quan Bowers, DE, Tampa Bay
Other than Cam Newton, no player was scrutinized more in this year's draft class than Bowers. Bowers registered 15.5 sacks and 25.5 tackles for loss last season en route to becoming a unanimous First-Team All-American selection. His productivity cannot be questioned. His ability to stay on the field because of knee issues is the huge red flag that sent his draft stock spiraling downward.
The Buccaneers have completely rebuilt their defensive line in the past two drafts. The selections of pass-rusher Adrian Clayborn and would-be No. 1 Bowers put the NFC South on notice. The offensive lines in New Orleans, Carolina and Atlanta must prepare for an all-out assault.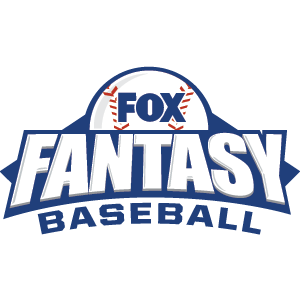 FOX Fantasy Baseball
Join or Create a Free League
Play Now!