Fantasy Football: 5 Must Start Players New York Giants vs Cleveland Browns
Check out out slideshow for five must start players in fantasy football in the game between the New York Giants and Cleveland Browns.
The New York Giants and Cleveland Browns will face off this week in a game between teams heading in different directions. The Giants are looking to crash the playoff picture and show that they are true contenders while the Browns are just looking to get into the win column for the first time this season.
While the two teams couldn't be much further apart in terms of playoff hopes this is still a game that will still garner attention in the fantasy football world. The fantasy football regular season is winding down with one or two weeks remaining in many seasons. It is make or break time for fantasy football owners looking to sneak into the playoffs or solidify their standing in the league.
The Giants and Browns are not a matchup many people will want to tune in to watch but fantasy football players will find some value here. Despite being one of the lower projected scoring games based on Las Vegas over/under totals there are still some players that could help your fantasy football team this week.
More from Empire Writes Back
There are plenty of Giants that should find success against a porous Browns defense that struggles to defend on the ground or through the air. While the Giants have a much-improved defense, there are still some weaknesses. They may not give up many points, but they have a penchant for giving up a lot of yardage in games.
Any points count in fantasy football. This is a game that may be overlooked by some but should deliver some solid value based on matchups. Check out our slideshow of the five must start players in fantasy football.
*All fantasy football numbers are used with one point per 25 passing yards, four-point passing touchdowns, one point per 10 receiving and rushing yards, .5 point per reception, six points per receiving/rushing touchdown.
Rashad Jennings
There aren't many more defenses as giving to running backs in fantasy football than the Browns. No matter the scoring format, the Browns hemorrhage points to opposing running backs. The Browns have surrendered the second-most points to running backs this season and that puts Jennings squarely in the upper echelon of RB2.
Jennings comes into the game riding a hot streak. He has taken control of the Giants backfield and it has resulted in improved production. The Giants running game has finally woken up and Jennings is a big reason why.
He has averaged 86 yards in the last two games on the ground, adding one touchdown. He has also been a factor in the passing game with eight receptions for 66 yards. That is double-digit points each week, a number you will take from you RB2 weekly.
Expect Jennings to reach that number possibly by halftime against the Browns. They have given up some monster games to opposing running backs this season with 13 players going over double-digits in 11 games. They are on an eight-game streak of allowing double-digit points and Jennings should make that nine. He is playing the best he has all season and producing despite the Giants mangled offensive line.
Giants Special Teams/Defense
The Giants defense got off to a slow start in the world of fantasy football. While they were getting stops in real life and getting wins, it was not translating to fantasy football success. They were getting pressures but not sacks and not causing turnovers.
That is no longer the case as the Giants defense has kicked into high gear. They have multiple sacks in five consecutive games and forced a turnover in four consecutive games. There is a good chance that both of those streaks continue against the Browns this week.
The Browns are a very giving team when it comes to fantasy football and it is no different when it comes to defense/special teams. They have surrendered double-digit points in five of their games, and never less than four.
Their offensive line has been abysmal, allowing 38 sacks on the season, which equates to 3.5 per game. They have thrown 12 interceptions and lost two fumbles as well offensively, with 17 total giveaways. This is as good a chance as any for the Giants to really pad their stats defensively.
Jason Pierre-Paul didn't practice all week but is expected to play. That will give the Giants another pass-rushing threat along with Olivier Vernon. You can almost guarantee that they will be meeting their teammates in the backfield for a sack of Josh McCown on multiple occasions.
Gary Barnidge
We have spoken about how giving the Browns are for opposing players. While the Giants aren't a team to target usually for fantasy football, one position they struggle with is the tight end. If you have a tight end playing against the Giants, there is a good chance that he will finish right on the TE1 borderline.
The Giants defense is much improved but they struggle at times to slow down opposing tight ends. The middle of the field is their weakest place to target in the passing game as the outside is on lockdown with Janoris Jenkins and Dominique Rodgers-Cromartie.
The Giants have given up at least 55 yards receiving in five straight games to tight ends. Zach Miller found a ton of success against the Giants last week with 13.6 points in less than a half. He broke his foot on the final drive of the first half and the Bears offense quickly fell apart.
While Barnidge has had a disappointing season after breaking out in 2015, this is a good spot for him to give owners a flashback to last season. Barnidge has performed better when McCown is under center, as seven of his 10 career touchdowns have come on McCown passes. Combine his previous success with the Giants spotty coverage against tight ends and Barnidge owners have a perfect storm.
Odell Beckham Jr.
2016 has been an underwhelming season for Odell Beckham Jr. based on his insane standards. Beckham Jr. has quickly become one of the best wide receivers in the NFL, but the Giants finally have a supporting cast around him. He does not have to carry the load by himself, but we have seen that he is still more than capable of leading the offense.
Fantasy football wise Beckham Jr. has not lived up to the top-5 position that he was selected in many leagues. He has gotten in done on multiple occasions, but also has four games of under 50 receiving yards. He has rewarded his owners with the occasional explosive game, and if he is going to deliver another one today against the Browns is a good bet.
The Browns give up the 13th most fantasy points to opposing wide receivers, but that number is a little misleading. They are so bad against the run many teams will just look to drain clock early on. They are also horrific against tight ends, so they are getting plenty of fantasy points as well. With Joe Haden playing average football the Browns do not have a shutdown corner so if a team wants they can feed a wide receiver for a huge game.
We have seen it this season on multiple accounts as four players have gone over 20 fantasy points and another three over 15. No.1 wide receivers usually have their way with the Browns secondary and Beckham Jr. should continue that trend.
Beckham Jr.'s streak of games under 100 yards should end this week with him putting up WR1 numbers against a porous Browns pass defense. The Browns have allowed five 100 yard receivers and 14 touchdowns to wide receivers.
Will Tye
Will Tye has taken control of the Giants tight end position. He has lapped Larry Donnell, who is not even active on game days anymore with rookie Jerell Adams backup up Tye. Tye has turned that into some solid production for the Giants and fantasy owners alike.
He has been targeted at least five times in three straight games, turning that into 11 receptions for 98 yards and one touchdown. He has averaged 7.1 fantasy points per game during that time, which is solid for a streaming option. If you are in a bind, such as losing Zach Miller, nervous about Rob Gronkowski's status, or have a player on bye, Tye makes for a great fill in.
Not only is his production on the upswing as an option Eli Manning likes, but guess who gives up the most points to tight ends in fantasy? That is right; the Browns. The Browns have given up five monster performances to opposing tight ends this season. While Tye probably won't be the highest scoring tight end given the other options the Giants have on offense, he could sneak into TE1 numbers.
The Browns have allowed nine touchdowns to tight ends this season. That could be where Tye makes his money this week as the Browns defense is just flat out bad. He makes for an excellent streaming option this week.
This article originally appeared on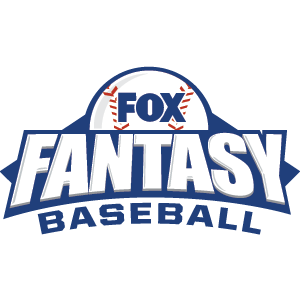 FOX Fantasy Baseball
Join or Create a Free League
Play Now!