Fantasy Football: 5 Must Start Players In New York Giants vs Dallas Cowboys
Check out our slideshow for five must start plays in fantasy football between the New York Giants and Dallas Cowboys.
The New York Giants and Dallas Cowboys face off in a huge matchup this week. The NFC East rivals will be facing off on Sunday Night Football in an extremely important game. The Cowboys can clinch the NFC East division with a victory, and exact some revenge on a Giants team that delivered them their only loss of the season.
The Giants are looking to bounce back from a disappointing loss to the Pittsburgh Steelers last week. The Giants have a difficult schedule to overcome the final weeks of the season and a victory against the Cowboys tonight would go a long way in securing a playoff spot.
Speaking of playoff spots, this is the week that playoffs start in many fantasy football leagues. Managers have slaved over their lineups for 13 weeks to try and get into the tournament to win their league. Whether it is for money or just bragging rights, this is the first week to accomplish that goal.
There are plenty of NFL games that will have a major impact on the fantasy football playoffs. The matchup between the Giants and Cowboys are one of those games. Weather could play a factor in the game, as snow showers are expected leading up to kick off. But, that will not make this a game to turn away from in fantasy football.
Despite the anticipated anticlimactic weather, there will be plenty of talent on the field that fantasy owners will want to get into their lineups. Check out our slideshow for the five must start players in fantasy football in the matchup between the Giants and Cowboys.
Manning has had an up-and-down season in fantasy and reality. The Giants offensive line has been a big reason for that, as they just do not give Manning time in the pocket. While the sack numbers are low, that has more to do with Manning's awareness in the pocket than the offensive line's blocking ability.
Luckily for the Giants, the Cowboys have a virtually nonexistent pass rush. The offensive line should get Manning time to operate in the pocket, and he is not a bad player in poor weather conditions. The New York Post had an article about quarterback performance in poor weather compared to good weather and Manning is one of the best in the league currently.
Yes, the Giants offense has been a mess, making Manning a tough player to trust in fantasy football, especially in the playoffs. But this is a game the Giants could really use, and if they are to pull out the victory Manning will have to be on top of his game.
He should see a slight boost with Shane Vereen expected to return to the lineup. Vereen got injured against the Washington Redskins since Week 3 and has been out since. He gives Manning yet another weapon in the passing game and a proven pass protector. His return can only help Manning.
Witten had a ridiculously long streak snapped last week, as his 130 consecutive games with a reception came to an end. So why is he on the must start list? Because you can almost guarantee he will not be starting a catchless streak and the Giants struggle to defend tight ends.
Witten has made a living hurting the Giants. He has 13 career touchdowns against them, the most against a single team. Along with those 13 touchdowns, Witten has 142 receptions for 1,463 yards. This season already he has a nine reception, 66-yard performance. He always finds a way to burn the Giants, and it is tough to imagine him not doing it again.
In recent weeks the Giants have been torched in a big way by opposing tight ends. In four of their last five games, an opposing tight end has scored double-digit fantasy points in PPR leagues. The only team to not reach double-digits was the Cleveland Browns.
Ladarius Green had a field day last week, catching six passes for 110 yards and a touchdown. Zach Ertz hurt them in Week 9, as did Zach Miller in Week 11 before he went down with a broken foot in the first half.
You can be sure that Witten will be a part of the Cowboys gameplan as he is an important part of their offense and the Giants have struggled to stop opposing tight ends. Witten makes for a solid play in fantasy football this week.
Beckham Jr. has had an underwhelming year in some regards based on his sky-high expectations, yet he still finds himself in the top-10 of most receiving stats across the NFL. He will cement those spots against the Cowboys this week and makes for a strong fantasy football play.
Beckham Jr. is coming off two strong games; he went for six receptions, 96 yards and two touchdowns against the Browns, which he followed up with 10 receptions for 100 yards against the Steelers. He has a good shot at busting out against the Cowboys this week.
Beckham Jr. was held relatively in check in their first matchup. He had only four receptions for 73 yards. He should reach those numbers again as the Giants will look to take advantage of the Cowboys pass rush inefficiencies. Manning should be provided time to take shots down the field, which means some big play opportunities for Beckham Jr.
If the Cowboys want to manufacture a pass rush they will need to blitz. This is another area Beckham Jr. can take advantage as he could be facing one-on-one opportunities. When this occurs Manning knows where to get the ball and Beckham Jr. does the rest.
Expect Beckham Jr. to be ready in a primetime game against a rival. Also, he does not want to be outplayed by his counterpart on the Cowboys in Dez Bryant.
There is no stopping Elliott. He cannot be fully stopped, you just hope to contain him. The Giants were able to do that in Week 1, as they held Elliott to a season-low 51 yards. Holding him to that amount for the second time will be extremely difficult.
Elliott has rounded into form since then. He has rushed for at least 83 yards in every game since. With the best offensive line in front of him, he has gaping holes to run through on a weekly basis. Add in the Giants own deficiencies and Elliott could be in for a solid night.
Without Jason Pierre-Paul, the Giants are losing one of the best performing defensive players from this season. Pierre-Paul re-established himself as an elite defensive end with his ability to get to the quarterback and play the run. He was a player that opponents had to gameplan for, but now that he is sidelined the Cowboys job became a lot easier. They can focus on Olivier Vernon and send double-teams his way.
The Giants have run stuffers still in Johnathan Hankins and Damon Harrison but Elliott has gotten his against no matter who is trying to stop him. With the hot streak that he has been on he is a must start play in fantasy football. He may not dominate, but he has established an elite floor. He will score in double-digits; it is just a matter of will he explodes into the 20's or stop in the teens.
The Giants have a good rookie of their own in Shepard. He started the season hot, scoring at least 11 fantasy points in .5 point PPR leagues the first three weeks of the season. He hit a tough stretch after that, not reaching six points in his next four games. But, Shepard is on another hot streak and needs to be in your lineup.
Shepard came out of the bye week on fire. He has scored double-digits in four of the last five games; the only time he didn't was against the Browns when he was not targeted in the passing game. Yes, some of the games he was lucky to reach at least 10 points, but fantasy football requires a lot of luck and Shepard is riding a lucky streak.
He has scored a touchdown in every one of those double-digit efforts since the bye week. That is a streak that will be difficult to sustain, but the Cowboys are a giving team in fantasy football to wide receivers. 16 wide receivers have double-digit points against the Cowboys, an impressive number when taking into account the ball control style of play they use offensively.
They have given up double-digit points to multiple wide receivers in three of the last four weeks; it would be four consecutive but Stefon Diggs fell .1 point short of 10 in Week 13. That is a trend the Giants will look to continue with Beckham Jr. and Shepard, and one they should keep going.
With Morris Claiborne and J.J. Wilcox out, and Orlando Scandrick questionable, the Cowboys are banged up in the secondary. It should be something the Giants try to exploit and take advantage of.
More from Empire Writes Back
This article originally appeared on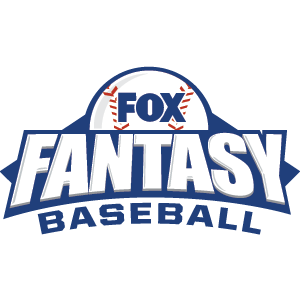 FOX Fantasy Baseball
Join or Create a Free League
Play Now!