Fantasy Football: 5 Must Start New York Giants, New Orleans Saints Players
Fantasy Football owners should have plenty of great options to choose from when the New York Giants and New Orleans Saints take the field this afternoon.
The New York Giants and New Orleans Saints played one of the most fantasy football friendly games ever in 2015. The teams combined for 101 points, as the Saints defeated the Giants 52-49 at the Superdome in New Orleans. The two teams will be facing off once again in Week 2 in what will be a juicy matchup for fantasy football players.
The Saints already showed that they will be a fantasy goldmine for owners in Week 1. They were part of a shootout with the Oakland Raiders 35-34. The Saints defense is a sieve, making them a team to target in fantasy football. In turn, it makes their offensive players valuable, as well as they, will have to score a ton of points to keep pace with opponents.
For the Giants, we got a glimpse of what can be one of the best offensive units in the NFL. The Giants have a ton of talent offensively with Odell Beckham Jr., Sterling Shepard and Victor Cruz catching passes from Eli Manning. Add in Larry Donnell and Will Tye at tight end and the combination of Rashad Jennings and Shane Vereen at running back and Manning has an embarrassment of riches.
This has the makings to be another high-scoring affair, as both teams have question marks defensively. The Giants are much improved over last season, but there are some areas that still need work. Also, injury concerns with Jason Pierre-Paul and Olivier Vernon would diminish the Giants' pass rush.
For fantasy football owners, this will be a game to keep an eye on. There will be plenty of players worth targeting in both daily fantasy formats and season long leagues. Check out our slideshow for which players are must-start options in any format of fantasy football this week.
Eli Manning
Expect the ball to be thrown early and often this afternoon. Eli Manning should have a field day against this defense. He is already one of the best home field performers in the NFL; going up against arguably the worst defense in the NFL and that trend should continue.
At MetLife Stadium, Manning threw for 16 touchdowns compared to only three interceptions, throwing for 2,387 yards and completing 62.8 percent of his passes. Those are stats that we should continue seeing today, as the Saints will have very little to slow down Manning and the passing offense.
The Saints will be without their top cornerback Delvin Breaux and linebacker Dannell Ellerbe. Being without main players on that side of the ball is tough enough in the NFL, but when facing an offense as strong as the Giants it hurts even more. Manning should pick apart this defense with ease after Derrick Carr went 24-of-38 for 319 yards and one touchdown; he was only hit three times all game.
Manning has a good chance of being the No.1 overall quarterback in fantasy this week. Expect a monster game out of the Giants' starter as he should surpass 300 yards with three touchdowns and no turnovers. A slight dropoff from last season's 350 yards and six touchdowns, but a productive day for the Giants and fantasy football owners alike.
Drew Brees absolutely torched the Giants in last season's meeting. He threw for 505 yards, seven touchdowns, and two interceptions last season as fantasy football owners smiled ear to ear. But, the game this season is on the road, where Brees' stats drop off significantly from when he plays at the Superdome.
Regardless, he is still someone that needs to be in your fantasy lineup. The Giants defense is improved, so it is tough to envision him topping 500 yards and reaching seven touchdowns, but he should still have a good game. This figured to be a high-scoring game, which means plenty of passing attempts from Brees.
The Saints will need to rely on Brees' arm to keep up with the Giants, and he should be able to provide that a majority of the afternoon. Brees has had success against the Giants in his career, throwing for 19 touchdowns compared to only four interceptions. His teams have averaged 41.8 points per game, and he has a 5-1 record.
He has been on fire in recent games against the Giants, averaging 397.8 yards per game in his last four contests. The Giants should be able to hold him under those numbers, but even if he reaches 300 yards and multiple scores he is a worthwhile start in fantasy football.
Brees only had nine touchdowns on the road last season, so expectations need to be tempered for this afternoon. Even so, sitting Brees would be tough to do, so he should be started in any format.
Odell Beckham Jr.
Someone has to catch the passes from Eli Manning and Odell Beckham Jr. should be one of the beneficiaries. Beckham Jr. had a quiet game, by his standards, in Week 1 against the Dallas Cowboys; he finished with only four receptions for 73 yards. There is a chance he at least doubles both of those numbers against the Saints.
Beckham Jr. tore the Saints apart last season, catching eight passes for 130 yards and three touchdowns. Without top cornerback Delvin Breaux, Beckham Jr. should run roughshod through the Saints secondary. Sterling Moore had some success defending Beckham Jr. last season when he was a member of the Tampa Bay Buccaneers, but Beckham Jr. still topped 100 yards in that game.
Last week Amari Cooper had plenty of success against the Saints, catching six passes for 137 yards. Beckham Jr. is even more explosive than the talented Cooper and should find similar success.
Beckham is a must play in any format in fantasy football this week. He is someone that is worth building a daily fantasy lineup around, as he has a shot at being the No.1 wide receiver this week. The Saints secondary will be relying on three players who made their NFL debuts last week, making them a unit that Beckham Jr. should feast upon.
While the Giants secondary is much improved, one area that they still struggle to defend is the intermediate routes. Dominique Rodgers-Cromartie is adjusting to playing slot corner, and the Giants linebackers leave much to be desired in pass coverage.
Last week the Giants struggled to defend safety valves Jason Witten and Cole Beasley in the middle of the field. The slot and middle of the field are where Snead mostly operates from, making him someone to target this week for fantasy purposes.
Witten and Beasley combined for 17 receptions and 131 yards, so there is the potential for a lot of volume for Snead. He is coming off a big game in Week 1 against the Raiders, as he had nine receptions for 172 yards and a touchdown. With Janoris Jenkins expected to shadow Brandin Cooks for a majority of the game, much like he did to Dez Bryant last week, Snead should be able to work the middle of the field.
Having the easier matchup, going up against Rodgers-Cromartie in the slot or rookie Eli Apple, Snead should be in lineups this week. Cooks would make a solid play as well, but his projections should be lower if he draws Jenkins throughout the afternoon.Both players could have strong games, but it wouldn't be a surprise if Snead leads the way once again.
Sterling Shepard
The Giants second-round pick in the 2016 NFL Draft made his presence felt in his first game against the Cowboys. He didn't see much volume, receiving only four targets, but he made the most of them. Shepard caught three passes for 43 yards and his first career touchdown.
He was the target on Manning's interception, as he looked to stop his route not expecting the ball. But against the Saints, he should expect to see a lot more volume. They will not be playing clock control football like the Cowboys did, which should give Shepard more opportunities to produce this week.
With how decimated the Saints are in the secondary, Shepard should be able to feast just like Beckham Jr. Beckham Jr. will receive the most attention and probably receive double teams to slow him down. If that is the case, Shepard should be working against players with as much experience as him in the NFL, giving him a chance to set career highs across the board.
No matter where the Giants line the versatile Shepard up this week he should see success. P.J. Williams, De'Vante Harris, and Ken Crawley will have their hands full this week against the trio of Beckham Jr., Shepard, and Victor Cruz. All three should have success this week against a weak secondary.
More from Empire Writes Back
This article originally appeared on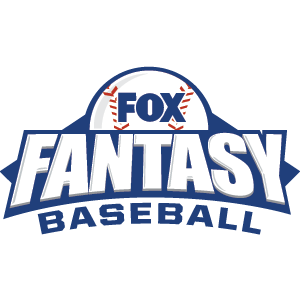 FOX Fantasy Baseball
Join or Create a Free League
Play Now!