Fantasy Football 2016 Preview: Minnesota Vikings running backs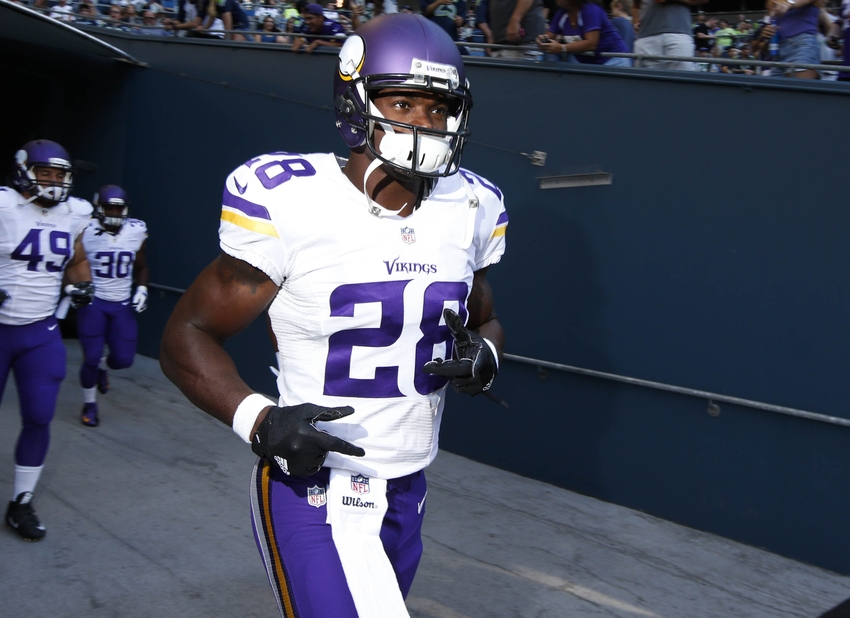 A backfield loaded with talent and a run-heavy attack should make the Vikings running backs extremely profitable for fantasy football owners in 2016.
Minnesota's preseason was marred by a brutal injury to their starting QB Teddy Bridgewater, but the focus of the Minnesota offense was never going to be their passing game.  While they made the costly move to acquire Sam Bradford, they will still look to heavily rely on the Vikings running backs to do most of the heavy lifting in their offense.
It's definitely a strategy that should work for the Vikings offense since they have one of the best running backs in the NFL in Adrian Peterson and solid depth behind him. The Vikings running backs just need Bradford to do enough to keep the box from becoming too over-loaded against them, and they should end up in good shape.  Minnesota's run game is among the best in the league, so invest in it with confidence for your fantasy football team.
To help you get ready for the season, we've been working our way through the NFL with a series of daily previews of each of the running back situations around the NFL.  So far we have examined the Colts,  Jaguars, Titans, Texans, Falcons,  Saints, Buccaneers, Panthers, Patriots, Jets, Bills, Dolphins, Redskins, Cowboys, Eagles, Giants, Broncos, Raiders, Chiefs, Chargers, 49ers, Seahawks, Rams, Cardinals, Ravens, Steelers, Browns, Bengals, and Packers Today, we continue our trip through the final division of our running back previews as we stay in the frozen north and head on over the Minneapolis.
Over the last few days of preseason, we'll continue to wrap up our look the important fantasy options on each NFL team.  While most teams just have one quarterback and tight end that are noteworthy for fantasy, every team has multiple running backs and wide receivers that you need to know heading into the season.
You can find all our coverage throughout the season on the FanSided fantasy football hub or check out the related content box. For more running back coverage, make sure to check out my top Week 1 waiver wire pickups, my top 10 breakout RB candidates, and my full RB rankings. If you've already drafted and are setting your Week 1 lineups, check out my full Week 1 rankings
Stay tuned to our FanSided fantasy football hub all season where you'll find fantasy coverage including sleepers, rankings, injury news, and overall strategy tips.  Another way to get all our coverage is to follow @FansidedFantasy on Twitter where I'll be happy to answer any questions you have. I'll also keep you up to date on all our latest coverage, and even help you through any lineup conundrums you find yourself in as the season starts.
As we have for every team in our series, we start our look at the Vikings running backs with an overview of rushing offense on the next slide, and then we'll take a look at each player on the depth chart individually. For each player, I'll let you know their ADP (average draft position) and what their potential will be to contribute to your fantasy team in the upcoming 2016 season.
Vikings Running Backs-Overall Outlook
Minnesota has relied heavily on the run the last few years they fan the ball just under 30 times per game.  Only the Bills and Panthers averaged more rushing attempts per game and ran the ball a greater percentage of their plays from scrimmage.  The Vikings ran the ball 48.88% of the time last year giving the rock to Adrian Peterson as often as possible.
The Vikings running backs don't just get good volume, but they also had good production as Minnesota finished fifth in the NFL in rushing touchdowns and fifth in the league in rushing yards. They averaged over 130 rushing yards per contest on 4.5 yards per rush attempt as a team.
Aside from the change at QB this year, the Vikings return much the same group on offense.  They added offensive lineman Andre Smith and Alex Boone via free agency which should fortify the blocking unit in front of the same returning Vikings running backs.
Let's take a look at each of the Vikings running backs coming into the season and what I think their fantasy potential is for 2016. We'll examine the upside of each option, where they're currently being drafted (according to fantasypros.com ADP), and what you can expect from them this season.
Adrian Peterson
Peterson came back from his year in limbo and had another fantastic statistical season.  He ran for 1,485 yard on his 327 carries averaging just a shade under 93 yards per game.  He found the end zone 11 times and even added 222 yards on 30 catches.
Peterson has been able to go for over 1,200 yards in seven of his eight seasons where he was active for more than just one game with his other "down" year coming in 2011 when he blew out his ACL.  He has been one of the steadiest producers on the fantasy landscape over the last few years, and he has shown no signs of slowing down.  The Vikings have build their entire offense to showcase Peterson, so he'll get lots of work as long as he's healthy.
On the other hand, Peterson does start the year as a 31-year-old running back. He's quite as old as Frank Gore (33), and maybe his unscheduled time off will help him stay "fresh." The Vikings have to try and make a deep playoff run while Peterson is still in his prime which is one of the main reasons they had to make the Bradford trade.
This season, Peterson was going off the board as the #3 running back taken in the middle of the first round. It's impossible to argue with making him a high-RB1 based on his consistency, so go ahead and invest in him as a back to build your team around.  The only way he'll slow down this year is if age finally starts to show or the Vikings lack of a QB allow the opponents to stack the box against him.
Jerick McKinnon
This preseason, Adrian Peterson has barely played which has given plenty of run to third-year running back Jerick McKinnon who has shown he could be a fantasy factor at some point this season.  The Vikings running backs haven't typically been a rotation, but McKinnon could be ready for some work even while Peterson is healthy.
McKinnon had only 52 carries last year despite being healthy all season.  He averaged 5.2 yards per carry for a solid 271 rushing yards while finding the end zone twice.  He added 21 catches for 173 more yards and a third touchdown. He was useful in his role, but his playing time was limited behind Peterson.
This preseason, he made his case for an expanded role in 2016. He totaled 85 yards and a touchdown on his on his 22 carries and added 24 more yards on five catches. It looks like he could be the team's third-down back, and Sam Bradford does tend to throw a lot of check down passes which could make him an interesting PPR contributor.
McKinnon is a solid handcuff for Peterson owners, but it will be hard to start him except in ultra-deep leagues while Peterson is healthy.  He's being drafted late in the 19th round if at all coming into the season, so be ready to grab him off the waiver wire if he gets enough playing time behind All-Day.
Other Vikings Running backs
The Vikings running backs are a deep group, and the running back they cut, Jhurrell Pressley, ended up finding a home with their division-rival Packers. Pressley was a solid option for the Vikings in case of injury emergency, but his departure leaves only three backs on the active roster.
The third option for the Vikings running backs is Matt Asiata who was healthy all last year but played just 208 snaps.  He is a short-yardage specialist who vultures a few touchdowns from time to time, but doesn't carry enough value to be owned in any format.
The Vikings do also star the season with a running back on their practice squad after adding C.J. Ham. Ham is an un-drafted free agent out of Augustana who showed well this preseason totaling 140 yards on 44 carries while scoring two touchdowns.
More from FanSided
This article originally appeared on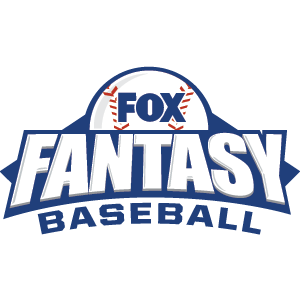 FOX Fantasy Baseball
Join or Create a Free League
Play Now!