2011 Projected First-Round Fantasy Draft
In 2010, fantasy owners flocked to two running backs at the top of the heap, and we saw wide receivers and quarterbacks drafted earlier than ever.
Huge seasons by a large number of quarterbacks will likely allow fantasy owners to stock the other positions before feeling pressure to snag a quarterback. I suspect that a return to the RB-first strategy occurs after owners were burned by early selections at other positions such as Randy Moss.
In that spirit, I present a preliminary one-round mock for 2011. I'm sure that personnel changes, injury updates and, in some cases, coaching shifts may alter my thinking. For now, here's how those first 12 players line up for me.
1. Adrian Peterson, RB, Minnesota
Peterson was beset by a knee injury and myriad personnel issues in Minnesota this season. Despite these setbacks, Peterson still logged nearly 1,300 rushing yards and scored double-digit touchdowns for the fourth consecutive season (13 total). In fact, Peterson finished the season with only 87 fewer rushing yards than 2009, though fantasy owners were clearly less than enthused by his production in three of the final weeks.
In his four NFL seasons, Peterson has never rushed for fewer than this year's 1,289 total. He's never finished a season with fewer than 1,600 total yards. As we look ahead to 2011, the Vikings will re-tool the offensive line and welcome in a new quarterback. That can only help Peterson to continue his fantastic run to open his career.
2. Arian Foster, RB, Houston
Foster started the season with a ridiculous 231-yard, three-touchdown effort that seemingly ushered in a new era in Houston Texans football. Now, that ultimately wasn't the case, but Foster was just getting warmed up. He would go on to lead the NFL in rushing with 1,616 yards while adding 604 receiving yards. Foster scored a total of 18 touchdowns this season (16 rushing), including three in the finale, a thrilling win over Jacksonville. Foster finished 13 games with at least 97 total yards.
Foster's aptitude as a pass receiver was an important component of his 2010 brilliance. He caught 66 passes, second on the team to Andre Johnson, and averaged a robust 24.6 touches per game overall.
The Houston offense will be back for another run in 2010, and the defense should be bolstered by the arrival of Wade Phillips as coordinator (not to mention the return of linebacker DeMeco Ryans). As such, the field position battle could tilt back in their favor more frequently and set up more scoring opportunities. He's just getting started.
3. Chris Johnson, RB, Tennessee
Johnson didn't match the lofty expectations heaped upon him this off-season nor his own, but he still produced a fantastic season overall. He amassed 1,609 total yards (1,364 rushing) with 12 touchdowns (11 rushing). Johnson logged eight 100-yard games this season and scored in three of the Titans' final four games. Johnson also caught 44 passes, his third consecutive season with at least 43 receptions.
Obviously, the conclusion to the Titans' tumultuous season was concerning, but there are eight months for the air to be cleared and for this team to turn the page. The team will have a new quarterback under center, and I suspect that Jeff Fisher turns back to his workhorse tailback.
4. Jamaal Charles, RB, Kansas City
Charles led the NFL with 45 runs of at least 10 yards this season. He finished the year with 1,935 total yards, an astounding total when one considers the high weekly touch count given to Thomas Jones. I won't get into the nine-carry effort of Charles in the playoff loss to Kansas City that included a 41-yard touchdown sprint. Why didn't he see the ball more?
Charles averaged a ridiculous 6.4 yards per carry in 2010, a rise of one-half of a yard per carry over his 2009 average. That's right. He averaged 5.9 yards per carry in his first significant action in 2009. He also ranked third among Kansas City receivers with 45 receptions (468 yards and three touchdowns) this season. Charles will remain an integral part of the Chiefs' passing game in 2011, although I suspect that we'll see another player or two added to the receiving corps (would-be No. 2 receiver Chris Chambers wasn't even active for the playoff game). The continued growth of Matt Cassel and a more consistent downfield passing game will create huge running lanes next season. I suspect that some of those big runs on which he was caught in 2010 translate into touchdown sprints in 2011.
5. Michael Turner, RB, Atlanta
Turner started slowly, producing just one touchdown in the first six weeks with two 100-yard games. He then rolled up a huge second half. Turner rushed for at least 80 yards in seven of the Falcons' final 10 games, including five 100-yard efforts and 11 touchdowns. Of course, Turner will occasionally turn in a dud, as he was limited to 50 or fewer rushing yards on five occasions.
Despite the potential of an occasional shutdown, his role as feature back and dominant goal-line force cannot be denied. In three years as the starter in Atlanta, Turner has scored a total of 39 touchdowns while averaging 91.7 rushing yards per game.
6. Maurice Jones-Drew, RB, Jacksonville
Jones-Drew's touchdown total took a tremendous hit in 2010. He scored seven total touchdowns, the lowest mark of his five-year career, and a knee injury limited him down the stretch. During the heart of the NFL season, Jones-Drew produced a six-game streak of 100-yard efforts. He scored four of his seven touchdowns during that streak. He rushed for 1,324 yards, just 67 fewer than his career-high mark of 2009, despite missing two games entirely and parts of others.
7. Ray Rice, RB, Baltimore
Fantasy owners would have liked to see more end zone celebrations from Rice in 2010 (six total), but his weekly production was fantastic. He finished the season with 1,776 total yards on 370 touches (63 receptions). Rice finished 11 games with at least 92 total yards, and his 63 receptions ranked second to Anquan Boldin, who had 64.
In the past two years, Rice has averaged 119.3 total yards on 21.9 touches per contest. The vulture threat that is Willis McGahee (though he had fewer touchdowns in 2010) remains, and Joe Flacco's growth in the red zone limits Rice's end zone upside. I just can't deny Baltimore's reliance on the running game and Rice's huge presence in the passing game. In a world of chock-full of platoons, I'll take the primary option in a run-heavy attack.
8. Frank Gore, RB, San Francisco
Gore excelled in his 11 games of 2010 despite the obvious deficiencies in the San Francisco offense. He averaged 118.6 total yards per game, his highest per-game total since his breakthrough 2006 season. Gore scored seven touchdowns (five rushing and two receiving), a marked dropoff from his 2009 total. With changes afoot in San Francisco under Jim Harbaugh, we can reasonably expect a more consistent effort from the offense (once they choose a new quarterback). Obviously, fantasy owners do need to consider Gore's health when making their first-round selection. He'll likely miss two or three games along the way. Still, Gore's baseline production when on the field cannot be denied.
9. Aaron Rodgers, QB, Green Bay
Rodgers was shut out only once in the 14 games he completed (and the game against Detroit that he didn't). In fact, Rodgers threw multiple touchdown passes in eight games and passed for at least 255 yards on nine occasions. Rodgers also tucked the ball and ran for an additional 356 yards with four touchdowns. He accounted for a total of 3,922 passing yards and 32 touchdowns overall against 12 turnovers.
In three years as the Green Bay starter, Rodgers has averaged 263.7 passing yards per game with 86 touchdowns, 31 interceptions and eight lost fumbles. He's also averaged 18.7 rushing yards per game with 13 rushing touchdowns. The concerns about the offensive line will be addressed in the offseason. Rodgers' mobility did help to limit the number of sacks and big hits absorbed in the pocket, though his scrambling left him open for countless others.
As we look ahead to 2011, Rodgers will welcome back injured starters Ryan Grant (who has a real threat in James Starks) and tight end Jermichael Finley. Backed by one of the league's most potent defenses, I anticipate another fantastic season from the Green Bay starter.
10. Michael Vick, QB, Philadelphia
Vick set the fantasy world on fire and created more than a few debates during Philadelphia's rise in the NFC East. He rushed for 676 yards and nine touchdowns to supplement an impressive total of 3,018 passing yards with 21 passing touchdowns. Vick absorbed 34 sacks and committed nine turnovers.
Think about that. Vick averaged 274 passing yards, 61.5 rushing yards and 2.7 total touchdowns per game in the 11 games he finished.
11. Rashard Mendenhall, RB, Pittsburgh
Mendenhall established new career-high marks in rushing yardage and touchdowns during the 2010 season. He wasn't dominant on a weekly basis, as he logged only three 100-yard games, but he was consistent. Mendenhall scored 13 touchdowns in 2010 to tie him for second with BenJarvus Green-Ellis behind leader Arian Foster, and his 1,273 rushing yards ranked seventh in the NFL.
12. Andre Johnson, WR, Houston
Johnson's ankle injury helped drag down his overall totals and certainly derailed more than a few championship romps. He averaged 6.6 receptions and 93.5 receiving yards in the 13 games in which he appeared with eight touchdowns. Think about those numbers in a larger context. The Texans played this season without a definitive No. 2 option. Kevin Walter and Jacoby Jones stepped up in spots, but tailback Arian Foster was the team's most consistent secondary target.
In the past four seasons, Johnson has averaged 6.7 receptions, 96.5 receiving yards and 8.3 touchdowns. No matter how you defend him, Matt Schaub will find a way to get him the ball.
Bonus: Who would be the first player of Round 2?
13. Darren McFadden, RB, Oakland
McFadden recorded a ridiculous 1,664 total yards in 13 appearances with 10 total touchdowns. McFadden rushed for at least 89 yards in nine games and earned at least 114 total yards in 10 of his 13 games (including 150 or more in five of them). Taken further, McFadden earned only 83 total yards in his Week 11 and Week 12 efforts against Pittsburgh and Miami (16 rushing yards total).
We finally got to see just how good McFadden can be with a regular workload as a runner and receiver. I remain moderately concerned about McFadden's ability to stay healthy, or he may have rated higher at this time. I will be curious to see what movement occurs in Oakland in terms of players and coaches in the post-Cable era.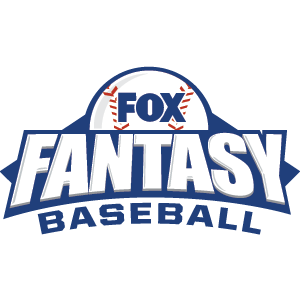 FOX Fantasy Baseball
Join or Create a Free League
Play Now!